Monday Mixtape: In Love But Apart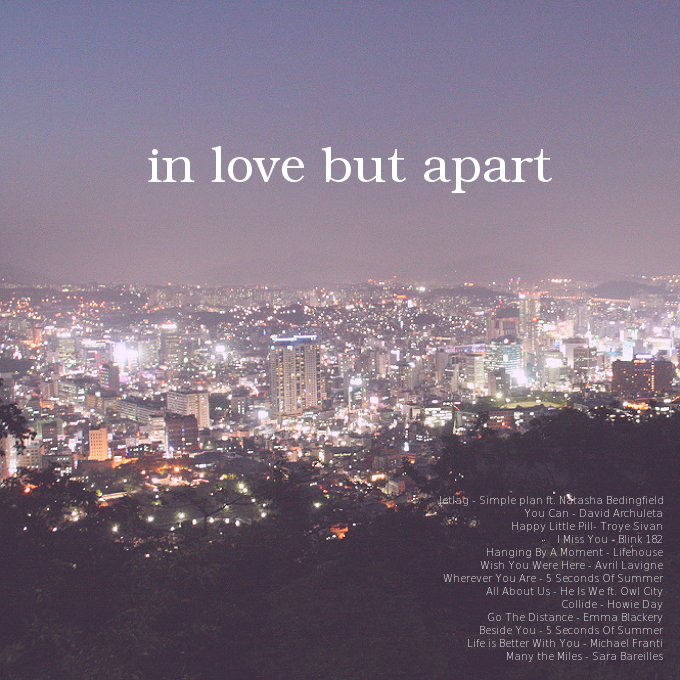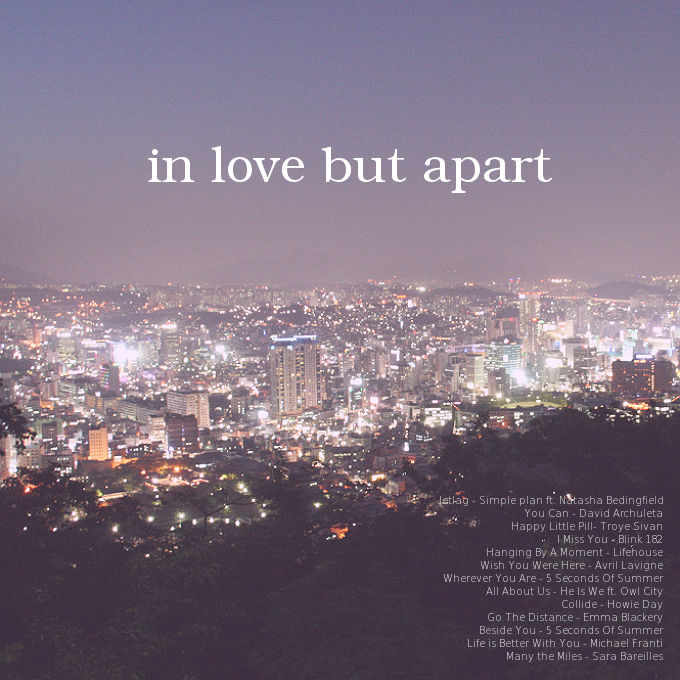 Nobody says being in a long distance relationship is easy. It isn't fun, either. Missing your partner like crazy and fighting the sadness seem unbearable, but guess what, you cannot stop loving him just because he lives on the other side of the world.
Distance makes many things complicated. You miss him but you cannot be with him. You wish to hold his hand but it's impossible. And sadly, you want to comfort him but you can't stay beside him. Yes, that's how frustrating being in a long distance relationship is.
But you know, beautiful lyrics accompanied with sweet melodies and cool rhythm can somehow ease the longing and loneliness that you're feeling. While waiting for the time to be with your loved one again, might as well try to listen to these wonderful songs which fit those who are deeply in love but apart.
Jetlag – Simple Plan ft. Natasha Bedingfield
"Just to try to keep you off my mind, Trying' to figure out the time zones makin' me crazy."
You Can – David Archuleta
"Show me that good things come to those who wait"
"My happy little pill, Take me away"
"We'll wish this never ends…I miss you, I miss you"
"I'm falling even more in love with you, Letting go of all I've held on to"
"You're always there, you're everywhere, But right now I wish you were here."
"You were crying at the airport, When they finally closed the plane door. I could barely hold it all inside" 
He Is We – All About Us ft. Owl City
"Do you hear that love? They're playing our song."
"Out of the doubt that fills my mind, I somehow find You and I collide"
"And I think we'll go the distance, I think we're gonna make it"
Beside You – 5 Seconds Of Summer
"She sleeps alone. My heart wants to come home. I wish I was, I wish I was beside you."
"And when I think about the things that we've been through. I know just one thing is true, life is better with you."
"How far do I have to go to get to you, Many the miles…But send me the miles and I'll be happy to follow you Love"
What's your favorite LDR song? Can you add more to the list?
Jinky is a moody human being, an Asian & hollywood films/series buff, travel enthusiast, hopeless romantic gal, bookish, and a dreamer who has so many frustrations in life.