7 Best Hikes in Southeast Asia
Southeast Asia is a nature-lover's dream, and many of the best scenic spots in the region can be seen on foot. The region boasts rugged mountains, sloping hillsides, and limestone cliffs that are all perfect for exploring at a slow pace. Whether you're trekking through dense jungle in Thailand or taking in the views from atop a hillside in Myanmar, there's plenty to see on some of these amazing hikes.
There are many incredible hikes throughout Southeast Asia. From Borneo to Vietnam, the region's natural beauty is on display in all its glory. From sandy beaches to towering volcanoes, this region is a hiker's dream destination.
If you're looking for trails that are off the beaten path, check out these best hikes in Southeast Asia:
1. Sierra Madre, Philippines
Home to some of the most breathtaking views found anywhere in the Philippines, the Sierra Madre mountain range is a popular destination for hikers because of its picturesque waterfalls and abundance of plants and wildlife. It's also the perfect place to camp out, find a nice picnic spot, or go birdwatching.
The Sierra Madre runs through Northern Luzon and Cagayan Valley to Southern Mindanao. Mount Pulag, Mount Malinao, Mount Kanlaon, and Mount Apo can all be found in the Sierra Madre mountain range. The descent paths of these mountains are perfect for hiking! 
The Sierra Madre mountain range is the longest in the Philippines. The mountain range is also considered one of the most biologically diverse areas in the country, making it ideal for hikers who are keen on seeing all sorts of wildlife and plants.
2. Pu Chi Fa Mountains, Thailand
This stunning mountain range is located near the border between Thailand and Laos.The region is a convergence of ethnic minority groups, and it's also a site of pilgrimage for Buddhist followers looking for a journey off the beaten path. The natural beauty of the area is awe-inspiring—mountainous landscapes, verdant jungle, and the opportunity to witness local culture make this an unforgettable hike.
 From the top of the tallest mountain, you'll have beautiful views of flatlands below and distant mountain ranges beyond that. If you're really lucky, you might catch a glimpse of an endangered white-handed gibbon; the Pu Chi Fa Mountains are one of the species' last remaining habitats.
3. Kalaw to Inle Lake, Myanmar
This 3-day trek through southern Shan State takes you from Kalaw to the scenic Inle Lake. You'll see views of Inle Lake and its surrounding villages as you pass by mountain ranges, rice fields, and temples along your journey. This is one of the best ways to experience Myanmar's history and culture. You'll stay overnight in local homes and interact with communities along the way.
These rolling hills are home to small farming villages where local people live much as they have for years. Trekkers will walk past rice paddies and fields of flowers while enjoying traditional cuisine at each village along the way. It's not just the sights that make this hike so special. Make sure you bring a reliable travel backpack to be best prepared for your trip. 
4. Taman Negara, Malaysia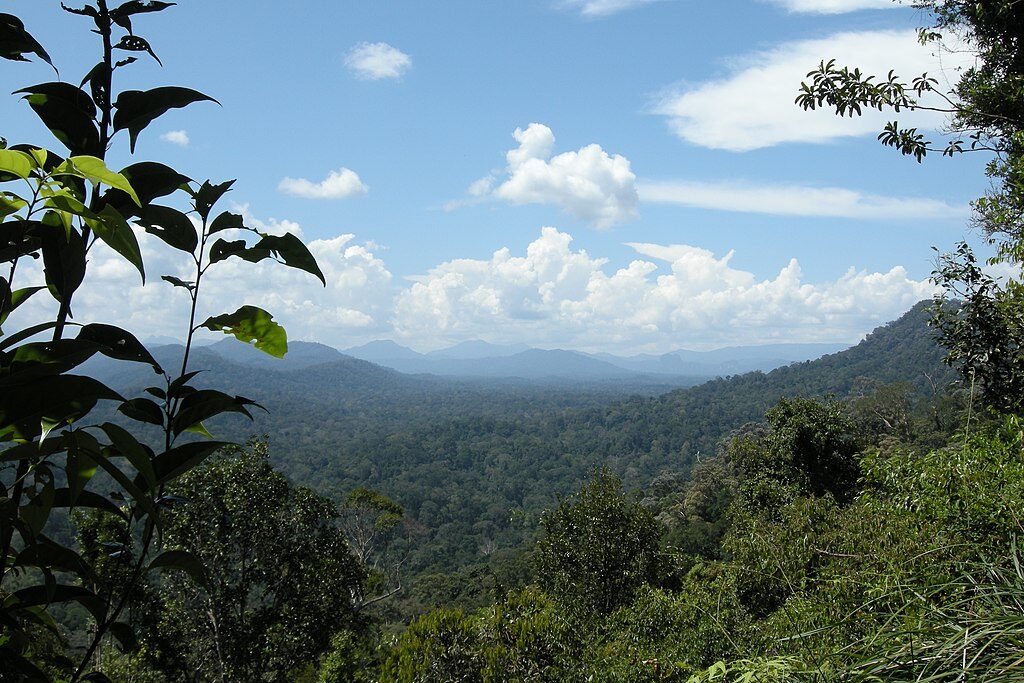 The Kuala Tahan entrance to Taman Negara National Park is accessed by boat along a slow-moving river. Taman Negara National Park is Malaysia's oldest national park and one of the most diverse protected areas in Southeast Asia. It is home to some of the oldest rainforests in the world and has a lot to offer for those who like to explore jungles on foot. The options are endless: from a simple day trip to week-long treks covering 150km (93 miles).
Taman Negara National Park is in the center of Peninsular Malaysia, is perhaps the best place in the country to spot local wildlife. Orangutans and tigers are rare, but you're likely to see gibbons and macaques. The park is also a wonderful place for birdwatching.
The highlight here is a walk up the park's highest peak, Mount Tahan. It's not especially difficult to climb and doesn't require ropes or equipment; just take your time and enjoy the scenery along the way. The trip takes around five days and four nights. You can walk or hire a guide and porter.
5. Oudomxay, Laos
If you're looking for some adventure off the beaten path in Southeast Asia, Oudomxay province in northern Laos might be what you're looking for. There are several protected areas here with nature trails that take you past rice fields, waterfalls, limestone caves, and ancient Buddhist temples. For a day hike excursion, Oudomxay, Laos is an outstanding choice. The province has many beautiful waterfalls and incredible trails that can be explored. 
Among the amazing places and sights to see, Ka Pa Soi waterfall is one of the most popular attractions. This waterfall is fairly large, and could take over an hour to reach for a casual hiker (more for serious hikers). Ka Pa Soi is truly a remarkable place and should be on everyone's list of things to do in Laos. Grab a pair of water shoes to ensure your feet are comfortable and protected at the waterfall.
6. Mount Batur, Bali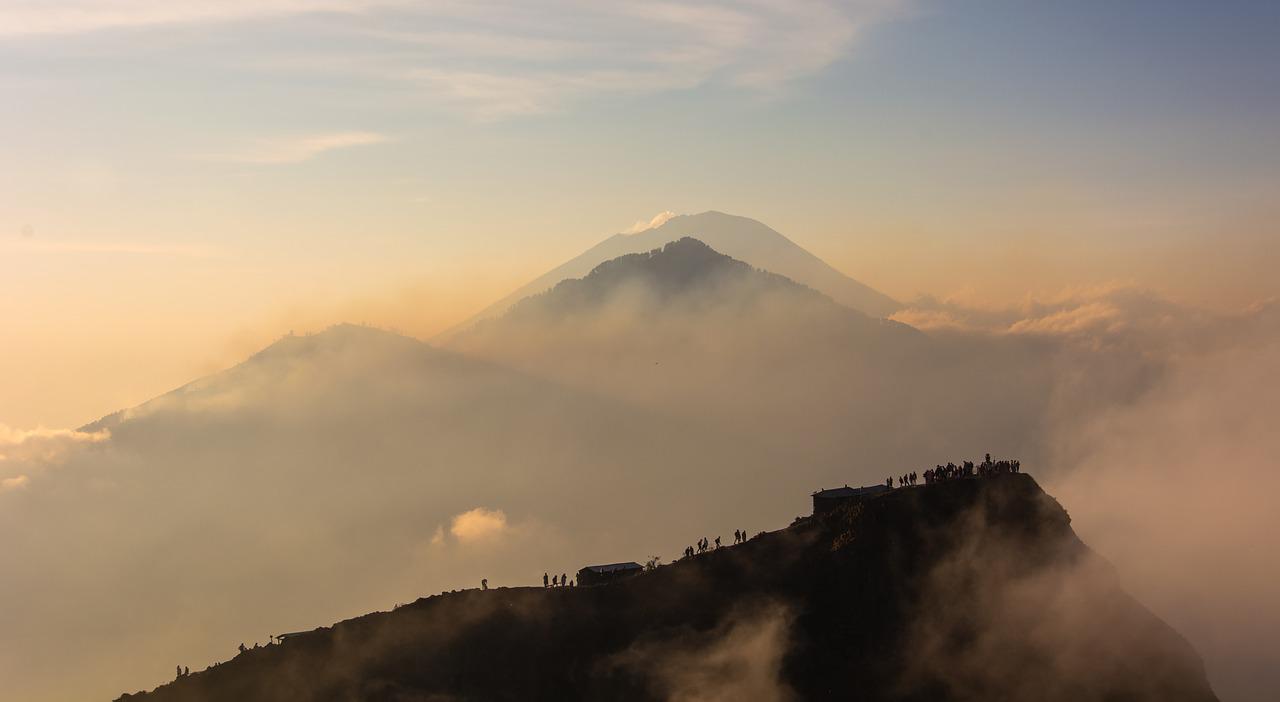 The Mount Batur hike isn't especially long or challenging, but it does offer breathtaking sunrise views from the summit of an active volcano. You'll begin your ascent around 4 a.m., climbing for about two hours before reaching the summit around 6 a.m. Once there, you can watch the sunrise over neighboring Mount Agung and Lake Batur. If you're lucky, you might even see some monkeys along the way.
This active volcano is a popular tourist attraction that offers great views of both Mount Agung and the caldera lake. The hike up to the crater rim of Mount Batur is one of the most popular day hikes in all of Southeast Asia. It's a bit touristy, but the gorgeous views of Lake Batur and Mount Agung on your way up make it well worth it. The sunrise from the top is also something you'll never forget.
You can do this hike with a local guide or independently at your own pace. There are many different routes up, but they all have their own pros and cons. The main route is paved and very straightforward, taking about two hours to reach the crater rim. It's also possible to ascend on an alternative route that takes roughly an hour longer (and has better views). Once you reach the top there is a small cafe where you can have breakfast and enjoy the view before heading back down.
There are several tour operators offering guided trips that leave Ubud at around 3:00 AM in order to reach the summit for sunrise. Alternatively, you could hire a driver and set your own pace, or take public transportation (a shuttle bus) from Kedisan or Toya Bungkah for about $8 USD round-trip. You should expect to pay about $25 USD for a guide if you decide to go this route.
7. Mount Kinabalu, Borneo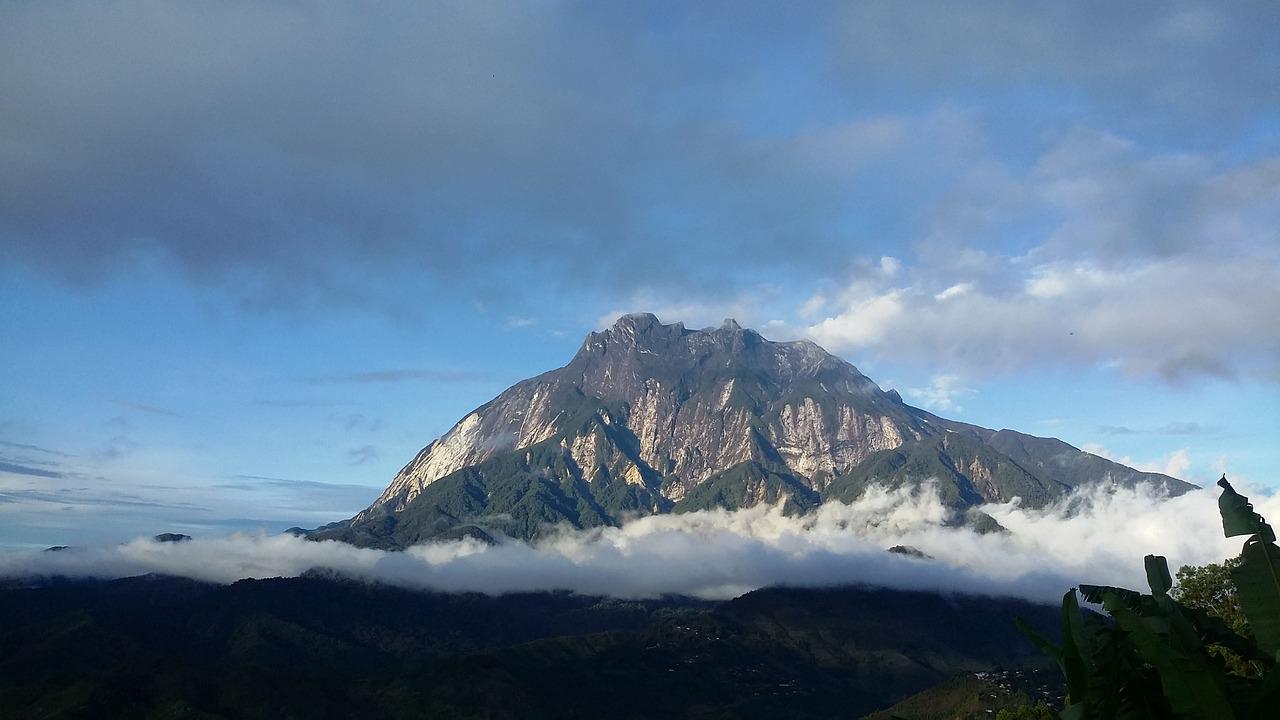 One of Southeast Asia's highest mountains at 13,435 feet, Mount Kinabalu is a popular hiking destination on Malaysia's largest island of Borneo. The hiking trail itself is only about 3 miles long, but it takes most people between four and six hours to complete the ascent due to steep terrain and high elevation. While not technically difficult, hiking Mount Kinabalu still requires a good deal of physical fitness in order to reach. To ensure you are fully prepared for this trip, make sure you have a reliable hiking backpack to take with you.
The mountain has its own biological ecosystem, resulting in a wide range of flora and fauna that thrives on its slopes. Hikers will find a wide variety of orchids and rhododendrons along the trail up the peak. Among the animals visible along the way are lemurs, tarsiers, civets and flying lizards. There are also numerous species of birds to watch for, from hornbills to eagles. Several trails have been established to lead hikers to various points along the mountain; however, most of these trails require permits to be obtained in advance.
(Image credit: Vyacheslav Argenberg @ Wikimedia Commons)
A group of young professionals just trying to make the most of their time as millennials in Metro Manila.