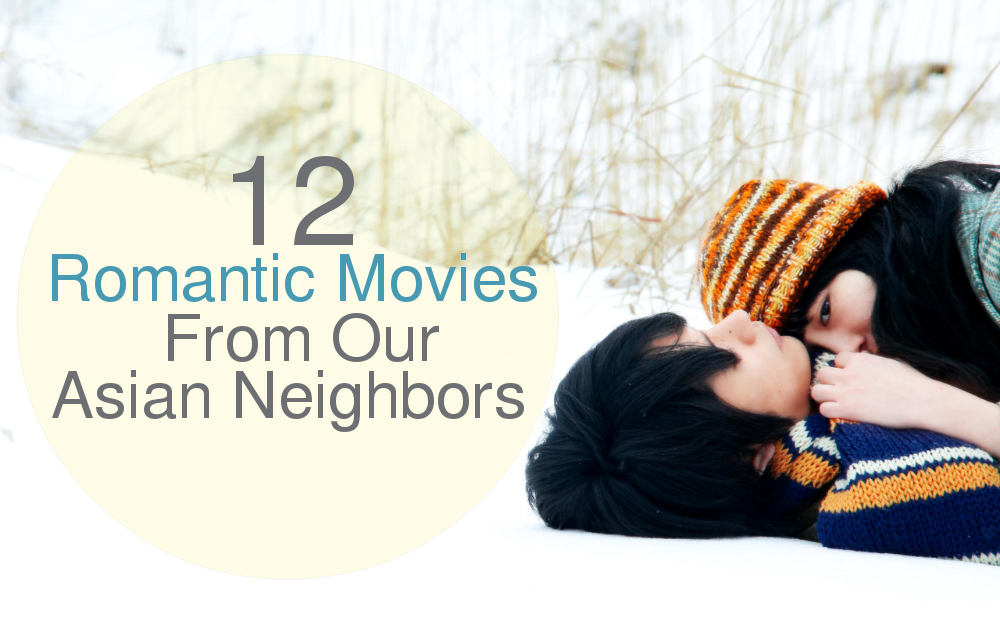 12 Romantic Movies From Our Asian Neighbors
Most of the time, I choose to watch films that require a thorough thinking or involves sex, drugs, and violence. After watching them, I feel like I need to refresh my memory from the recent movie hangover. So, what I do is watch a couple of romantic movies and some of my RomCom faves. These films are light-hearted and you can easily get along with the characters and story as well. You will definitely smile, laugh, and feel kilig in almost every scene of those movies! It's as if you're the protagonist.
Aside from the RomCom of the Western cinema, I also indulge myself with the Asian romantic films. I tell you, our neighboring countries are experts in this genre. Below are some movie suggestions you should see for your heart's delight:
HONG KONG
Chungking Express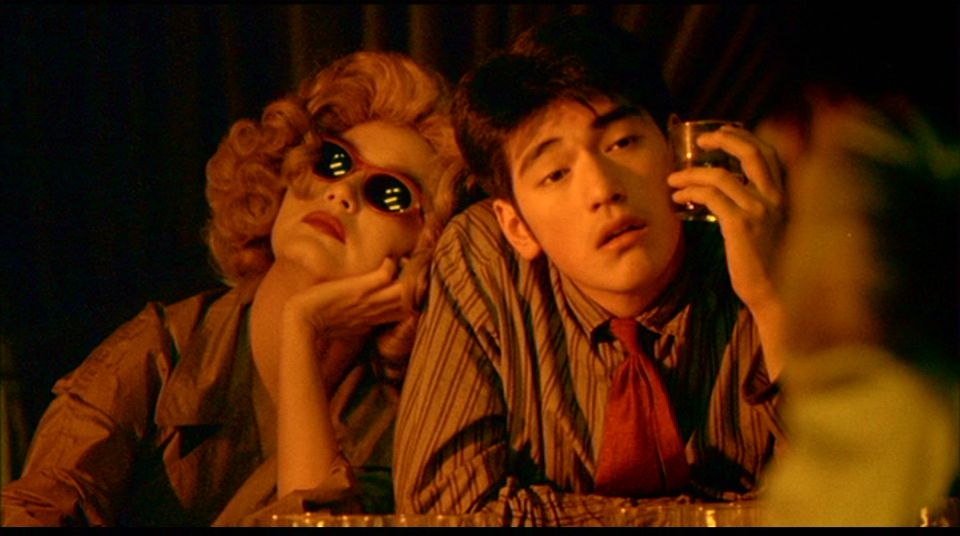 Director: Wong Kar Wai
Release Date: 1994
Story: Melancholic stories of two Hong Kong policemen. Cop 223 came from a break-up and instantly fell in love with a woman in blonde wig who do illegal activities. Cop 663 is dealing with a break-up with his then flight attendant girlfriend when he met Faye, a server from a nearby lunch counter.
Heartbreak/Beautiful lines:
Woman in blonde wig: Actually, really knowing someone doesn't mean anything. People change. A person may like pineapple today and something else tomorrow.
Cop 223: We're all unlucky in love sometimes. When I am, I go jogging. The body loses water when you jog, so you have none left for tears.
Cop 663: I thought we'd stay together for the long haul, flying like a jumbo jet on a full tank. But we changed course.
In the Mood for Love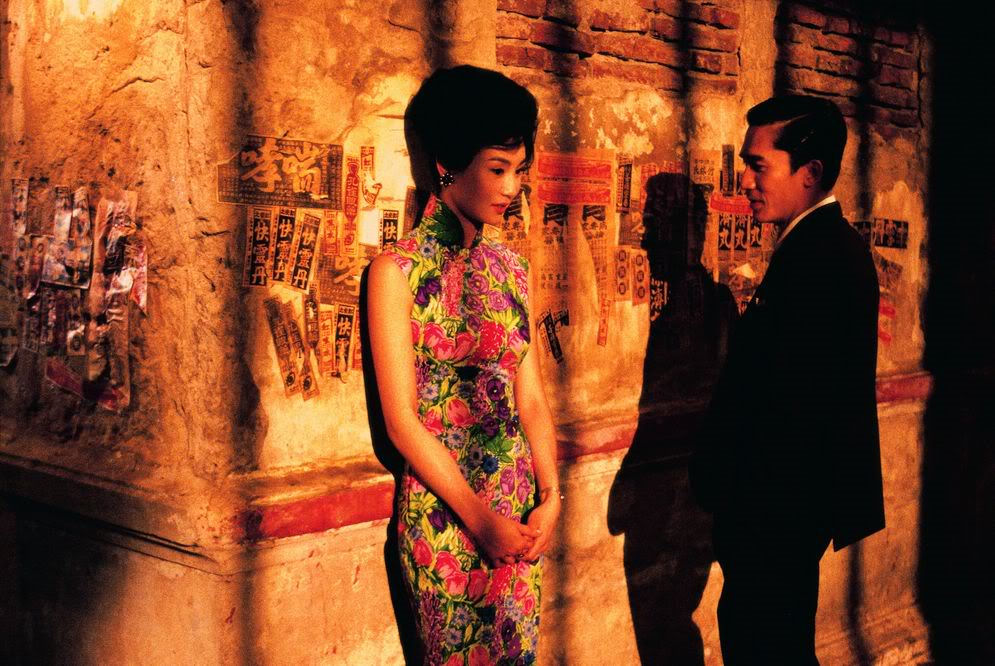 Director: Wong Kar Wai
Release Date: 2000
Story: Set in Hong Kong in the '60s. Two neighbours, a man and a woman, became friends in an apartment with a common interest with noodle shops and martial arts. Soon the bond became stronger when they found out that their respective partners are doing extramarital affairs.
Heartbreak/Beautiful lines:
Su Li-zhen Chan: You notice things if you pay attention.
Chow Mo-wan: Feelings can creep up just like that. I thought I was in control.
Happy Together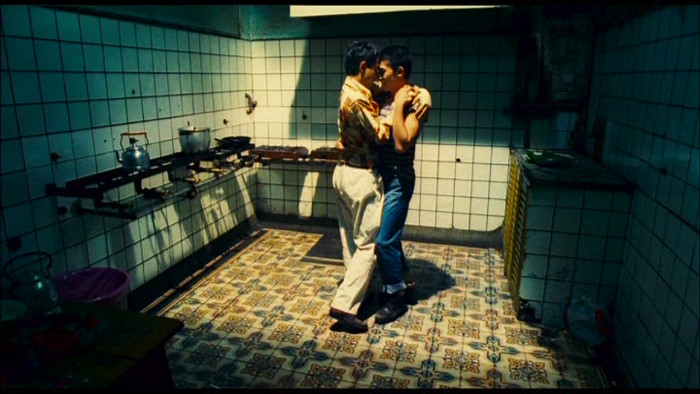 Director: Wong Kar Wai
Release Date: 1997
Story: A couple from Hong Kong set their feet in Argentina to renew their slowly dying relationship. The relationship has stories of abuse, several break-ups, and reconciliations. Visiting Argentina's Iguazu Waterfalls is one of their goals upon repairing their relationship.
Heartbreak/Beautiful lines:
Ho Po-wing: Do you regret being with me?
Lai Yiu-fai: Damn right I do! I had no regrets until I met you. Now my regrets could kill me.
Ho Po-wing: Lai Yiu-fai, we could start over.
JAPAN
Norwegian Wood
Director: Tran Anh Hung
Release date: 2010
Story: Toru remembers his life back in the '60s when his friend Kizuki ended his life and eventually stayed closer with Kizuki's girlfriend, Naoko, for comfort. While keeping Naoko as close as possible, Toru form a bond with an outgoing lady named Midori.
Heartbreak/Beautiful lines:
Midori: I'm a real, live girl, with real, live blood gushing through my veins. You're holding me in your arms and I'm telling you that I love you. I'm ready to do anything you tell me to do. I may be a little bit mad, but I'm a good girl, and honest, and I work hard, I'm kind of cute, I have nice boobs, I'm a good cook, and my father left me a trust fund. I mean, I'm a real bargain, don't you think? If you don't take me, I'll end up going somewhere else.
Toru: What a terrible thing it is to wound someone you really care for and to do it so unconsciously.
Tenshi No Koi (My Rainy Days)
Director: Yuri Kanchiku
Release date: 2009
Story: Based on cell phone novel in Japan. It tells about the story of Rio, a 17 y/o high school student, who gets a lot of attention and gets what she wants. She started to change herself when she fell in love with a 25 year-old professor.
Heartbreak/Beautiful lines:
Rio: Love lives to be expressed.
Kouki: Since meeting you, I actually began wishing for more time. I want more time with you.
Garden of Words (Animation)
Director: Makoto Shinkai
Release date: 2013
Story: Takao always skips his class and spends the time sketching shoes in a Japanese-style garden. Yukino also spends her time eating and wondering in the same garden. The two started to see each other but only during rainy days.
Heartbreak/Beautiful lines:
Yukino: We're human, after all. We've all got our little quirks.
Takao: We might see each other again, maybe when it's raining
SOUTH KOREA
My PS Partner
Director: Sung-hyun Byun
Release date: 2012
Story: Instead of making a "call" to her boyfriend, Yoon-Jung accidentally dialed the wrong number and started "talking" to a stranger. When her relationship started to get sour, he met Hyun-Seung, the stranger on the phone.
Heartbreak/Beautiful lines:
Yoon-Jung: Love itself is obvious. You meet, love, part away, get hurt and you meet again. I bet people get married because they're tired of repeating those things.
Hyun-Seung: How can anyone love you when you don't love yourself?
Maybe you want to hear the kinda witty OST of the movie. 🙂
Petty Romance
Director: Jeong-hoon Kim
Release date: 2010
Story: A comic artist decided to join a lucrative comic-book competition. In order to start the project, he needs to find a partner; someone who is good in writing a story. He then met an unemployed sex columnist.
Heartbreak/Beautiful lines:
Da-Rim: Are you disappointed in me?
Jeong Bae: That's what makes you special. Pretending to know it all, pretending to have done it.
200 Pounds of Beauty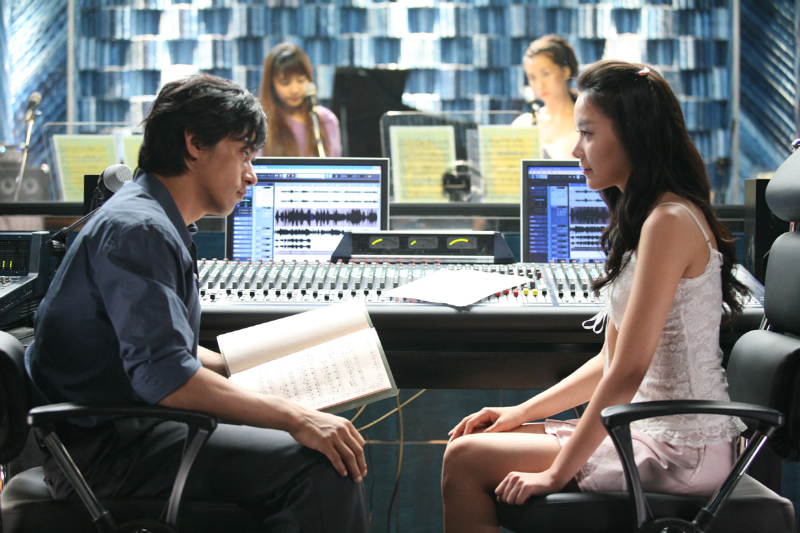 Director: Yong-hwa Kim
Release date: 2006
Story: Han-na, despite gifted with a beautiful voice, has a low self-esteem because of her appearance. Then one day, she decided to undergo plastic-surgery from head to toe and her life starts to brighten up.
Heartbreak/Beautiful lines:
Jenny/ Han-na: You broke my heart. A tissue won't fix it.
Han-na: Do you have any idea what it feels like not being able to confess one's love?
THAILAND
Hello Stranger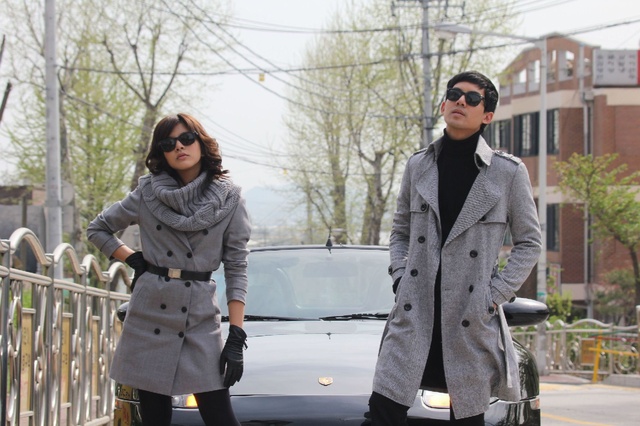 Director: Banjong Pisanthanakun
Release date: 2010
Story: During the Songkran festival, a guy and a girl decided to visit Korea instead. They have their own reasons for going away during the holiday. No, they're not together on the trip but eventually hit the road back to Thailand together.
Heartbreak/Beautiful lines:
May: We are two heartbroken people who meet each other, abroad – cold and lonely. Perhaps this feeling between us is just a temporary illusion.
May: Love stories only exist in the movie.
Bangkok Traffic (Love) Story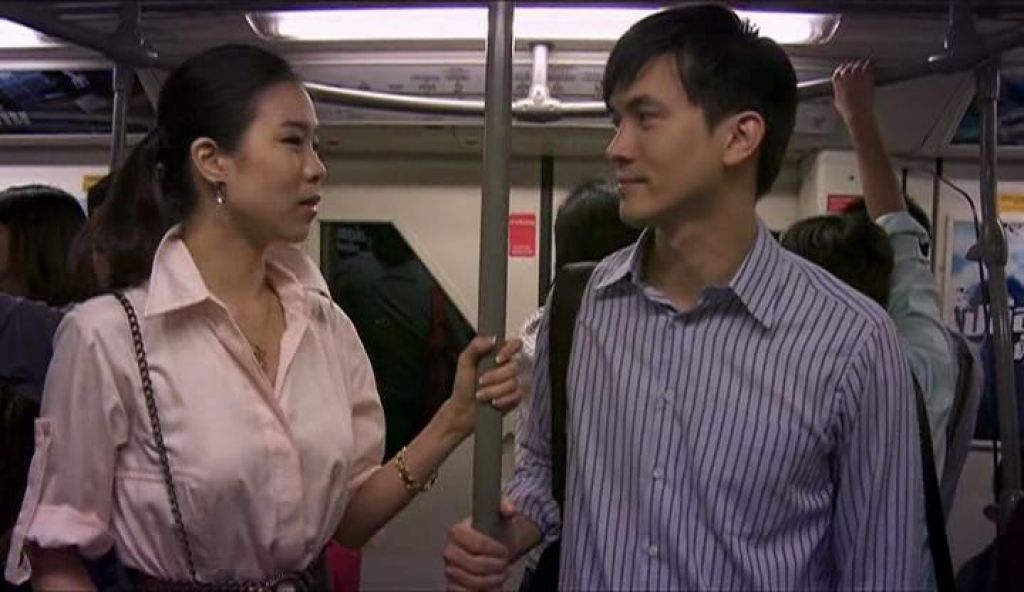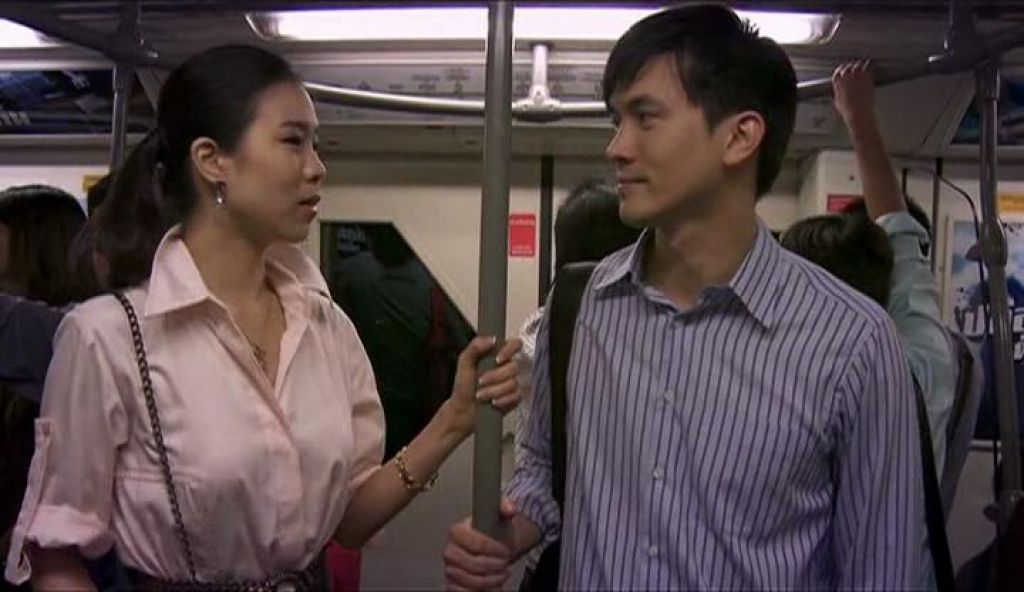 Director: Adisorn Trisirikasem
Release date: 2009
Story: In the midst of struggling to find her one true love, Mei Li was able to meet a BTS Engineer named Loong when she had a car accident. She decided to make the first move just to get the attention of Loong but a lot of hindrances along the way. Mei Li decided not to give up on this.
Heartbreak/Beautiful lines:
Li: How if you have a boyfriend but he's not available to eat with you? He doesnt have time to go anywhere with you. Then whats the use of having a boyfriend?
Ped: Li, people don't have boyfriends and girlfriends to be together at all the time. They have them to know that there's still someone who loves them.
ATM (Er Rak Error)
Director: Mez Tharatorn
Release date: 2012
Story: A couple who works for a bank kept their relationship for 5 years. Not a big deal until they decided to tie their knot. One must leave the company and the other will stay. An opportunity came when a dysfunctional ATM needs to be repaired. The two competed on who will stay at the bank by solving the ATM problem.
Heartbreak/Beautiful lines:
Sua: Let's do rock-paper-scissors. If I lose, I will propose you; if I win, I won't. Jib, you're the only girl that makes me let myself to lose.
What are your favorite Asian romantic films? Let's talk about it here!

Wandering mind. Exercising her feet sometimes for travel. Moderate coffee drinker. 90's music fan. Film enthusiast. Sleepy.