Monday Mix Tape: Feel Good Reggae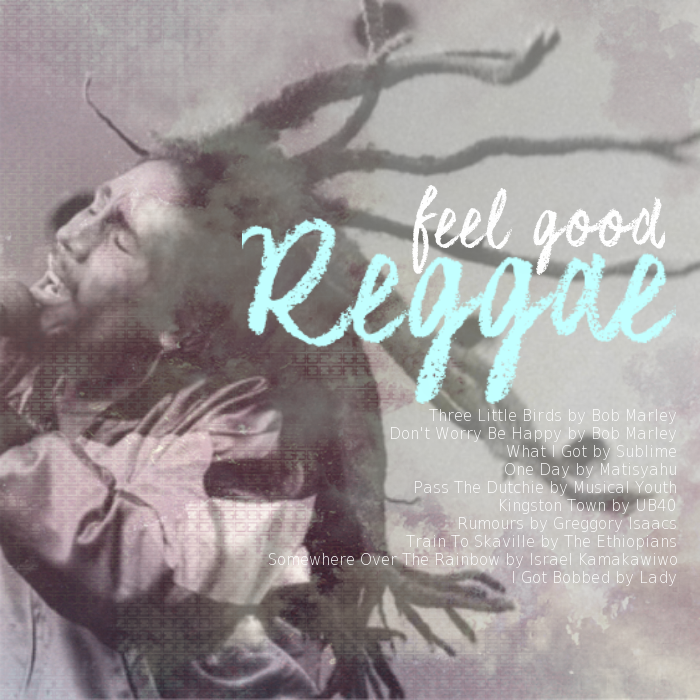 Monday doesn't need to be so blue just because it is the start of your week to go to your office.
Feel good while riding a bus, a jeep or a train to your destination while listening to these reggae music. Or enjoy your eight hours of work jamming with Bob Marley, Sublime, Matisyahu, and others. You don't need to be a Rasta man to enjoy these songs. Just love the simple beat and joyful rhythm of each song that will make your day.
Here's a list of feel good reggae music that will have you bobbing your head to the beat in no time.
Three Little Birds by Bob Marley
Don't Worry Be Happy by Bob Marley
What I Got by Sublime
One Day by Matisyahu
Pass The Dutchie by Musical Youth
Kingston Town by UB40
Rumours by Greggory Isaacs
Train To Skaville by The Ethiopians
Somewhere Over The Rainbow by Israel Kamakawiwo
I Got Bobbed by Lady
 Can you add other songs to the list? Comment below!
[Credits: Muffinmarmelade@Deviantart]
Ninay loves travelling, mountain climbing and island hopping. It is not her dream to be rich in money but to collect as much great experiences as she possibly can. Read her mind and enjoy her journey in life at MeetLourd.