6 Japanese Live-Action Movies to Watch Out For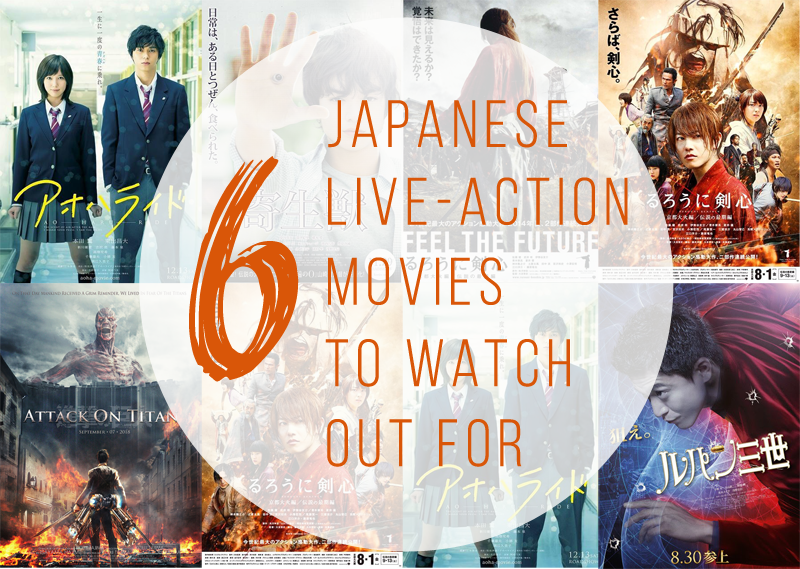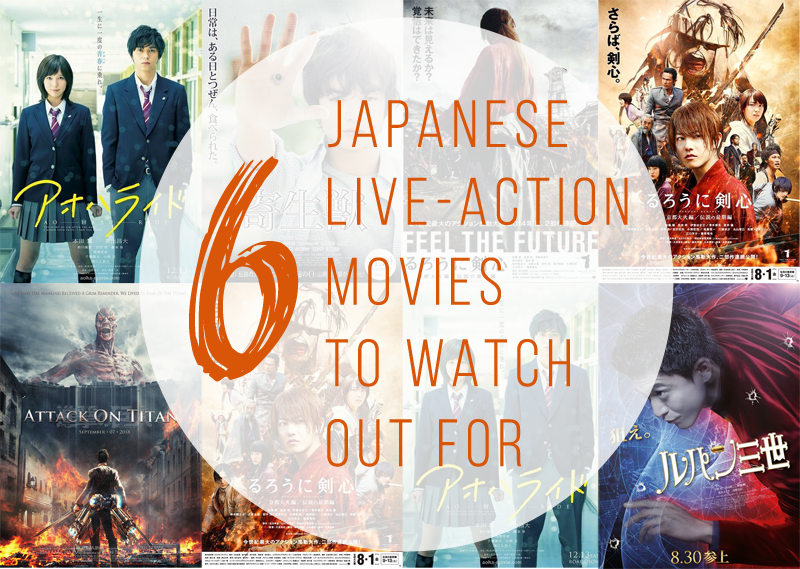 Anime, animation, cartoons—whatever you call it, it is the primary reason why a millennial's childhood is unforgettable.  It is the first thing we look for when we wake up in the morning, and our source of anticipation after our difficult day in school. Most of us never outgrew our love of anime. We still watch the latest animation, attend cosplay, and read manga.
In the coming months, our otaku heart will beat faster as some of our favorite anime and manga are set to be adapted into live action movies.
We understand. With the impression live action movies like Black Butler and Dragon Ball Z has left us, we are scared that these upcoming movies might ruin our favorite anime. But as much as we are concerned, we badly want to see our favorite characters portrayed by real humans in live-action movies.
Here are the live action movies we are excited to see in the coming months: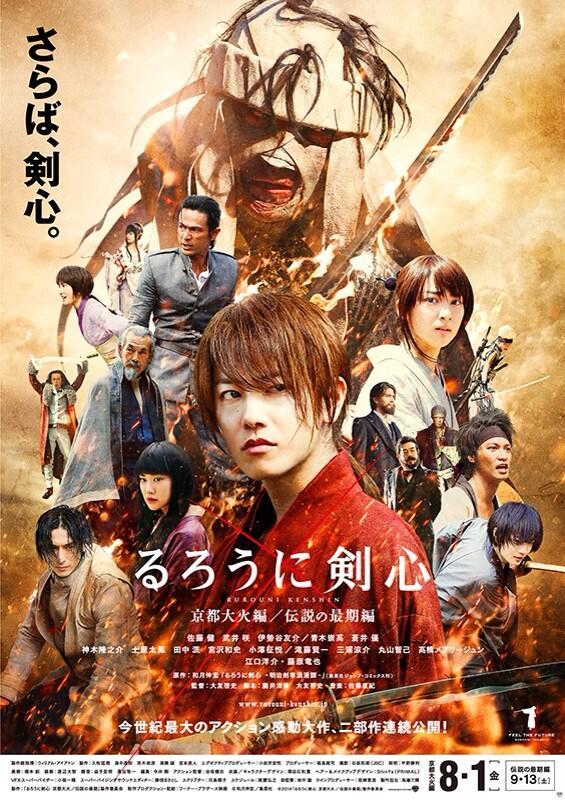 Release date: August 2014
The story: Kenshin Himura is set to battle the evil and ruthless group of assassins called the Ten Swords (Juppongatana), led by former hitokiri Makoto Shishio. The fate of whole Japan hangs in balance as Kenshin is driven to draw the sword he vowed never to use again.
Why we are excited: Keishi Ohtomo's take on this epic anime made a great impression during the first Rurouni Kenshin movie last 2012. This year, we get to see more action and sword fighting as our heroes fight against the ruthless members of the Ten Swords. Of course we yet again see Takeru Sato's fantastic portrayal of the great Battosai.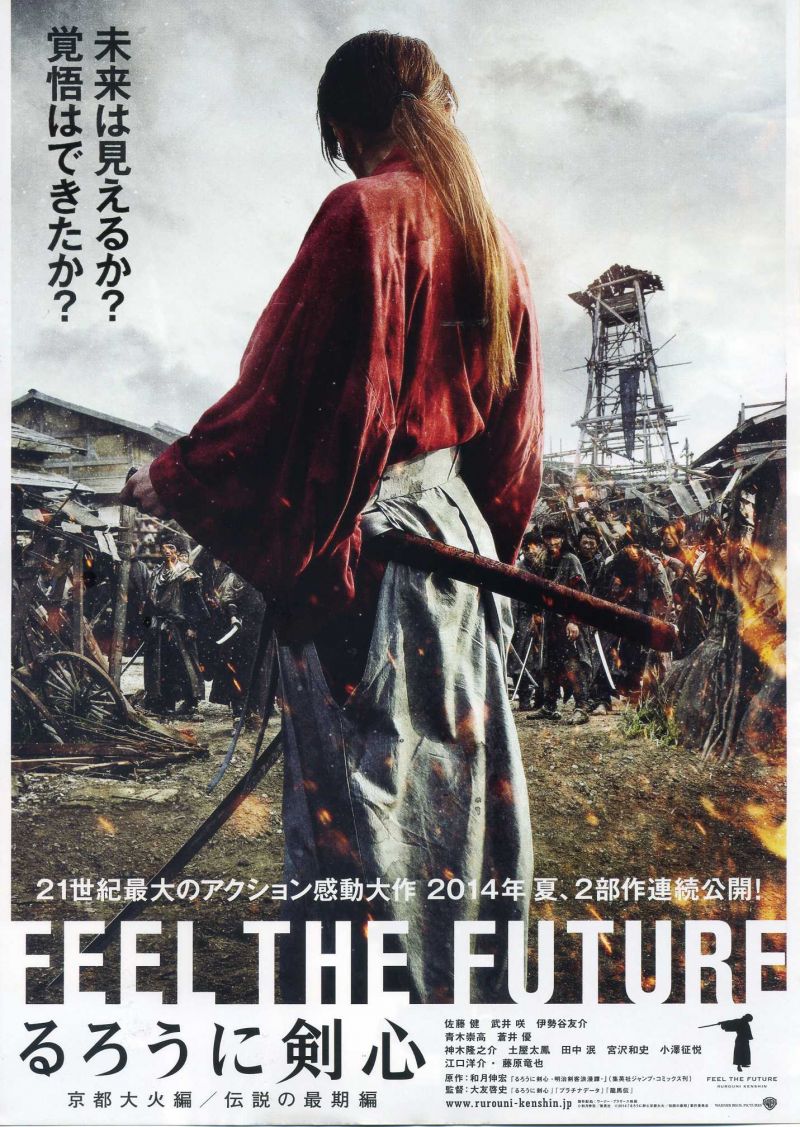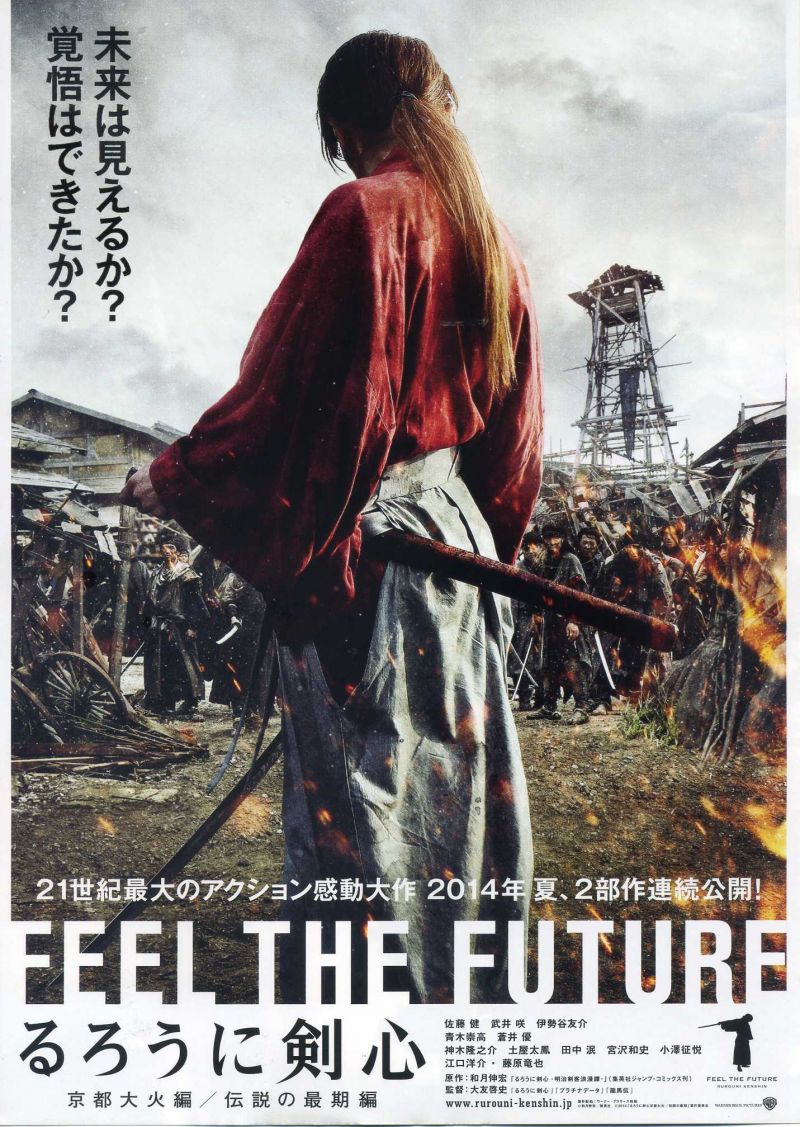 Release date: September 2014
The story: The second part of the sequel to 2012's Rurouni Kenshin movie, the story takes on the Kyoto Arc of the hit '90s animation. This is the commencement battle of our beloved samurai against the elite members of the Ten Swords.
Why we are excited: It's the culmination! This movie will definitely house every epic battle scene we loved on its animated version. We get to know more about Kenshin's swordsmanship, his master, his vow, and his relationship with the residence of Kamiya Dojo. The main casts are set to come to the Philippines for Kyoto Inferno's premiere in the country, and we hope they come again for this second installment.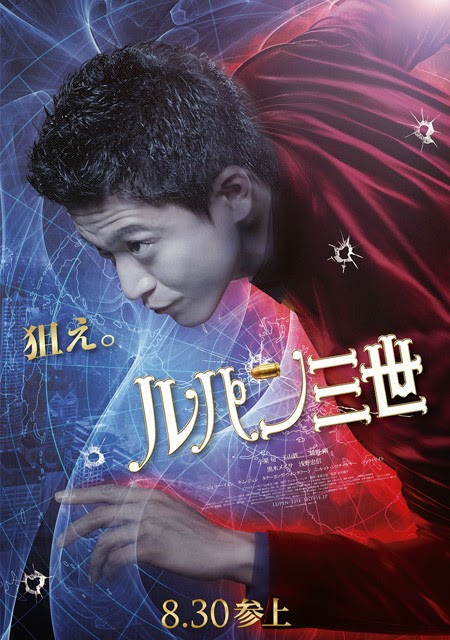 Release date: August 2014 (Japan)
The story: Lupin III follows the cunning and decisive adventures of the notorious group of thieves led by Arsène Lupin III. In the movie, his group infiltrates a secured location called the Ark of Navarone to get the valuable Crimson Heart of Cleopatra.
 Why we are excited: This action-packed movie was filmed in Japan, Singapore, Hong Kong and the Philippines. It is a big-budgeted film so we expect to see a lot of action in the movie. Fans look forward to how director Ryuhei Kitamura will show the group's beginning and how he moves the story into a modern setting. We have mixed opinions about the loss of Lupin's sideburns, but Shun Oguri's humor and acting might sway us to believe that he is perfect for the role.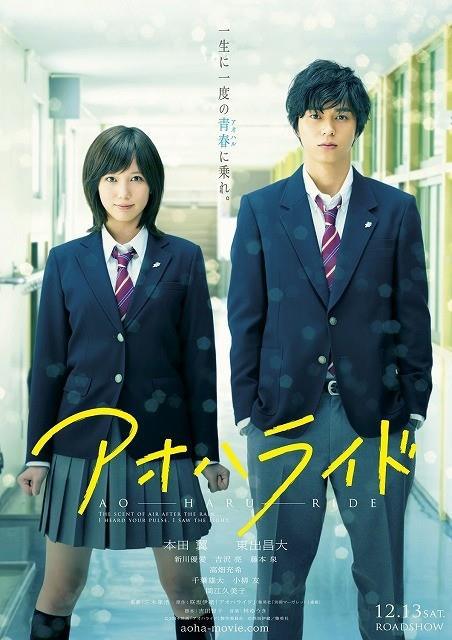 Release date: December 2014 (Japan)
The story: As a junior high student, Futaba Yoshioka fell in love to Kou Tanaka, who actually likes her back. But because of a few misunderstandings, she was not able to confess. Now, in high school, Yoshioka meets him again, only to learn that he does not love her anymore.
Why we are excited: Io Sakisaka's shōjo manga is so famous it was adapted into an animation just only this year. Few episodes later, it is already green-lit to have a live-action adaptation. It has been years since we fell in love with Japanese romantic anime, and Blue Spring Ride offers more than just a typical shōjo story. We are also excited to see how leads Futaba Yoshioka (Tsubasa Honda) and Kou Mabuchi (Masahiro Higashide) are depicted in the real world.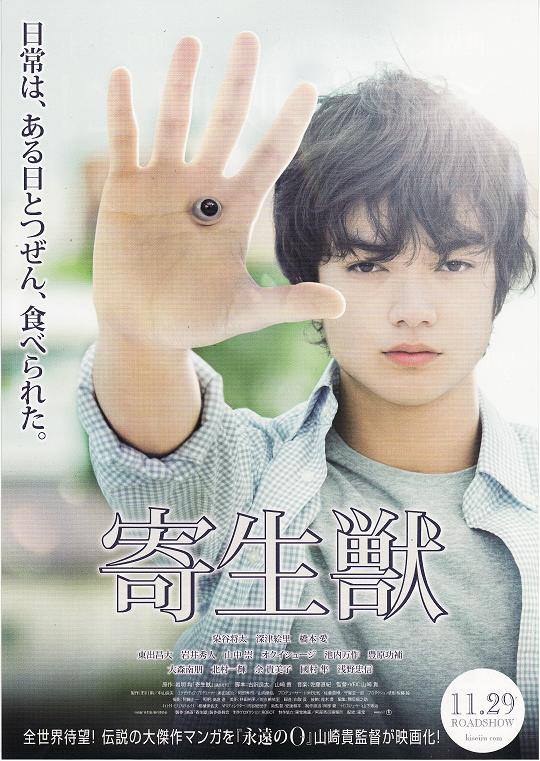 Release date: November 2014 (Part 1), 2015 (Part 2)
The story: Ordinary boy Shota Sometani develops a symbiotic relationship with alien parasites after it burrows into his hands, instead of his brain. Knowing that countless murders around Japan are caused by the parasites, he feels responsible to fight the alien invaders.
Why we are excited: This is a concept we love about Seinen manga—a right balance between horror and humor. We loved the manga despite its violent plot line, and for sure, it will garner much love on its live action adaptation. Shōta Sometani will play the lead character, whose high school life will take its turn because of the incident.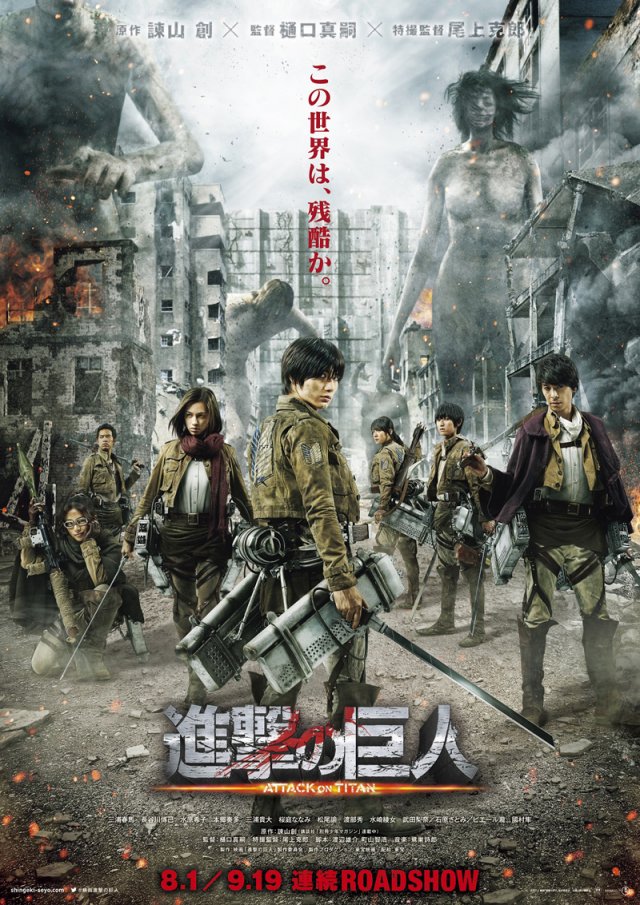 Release date: August 2015 (Part 1), September 2015 (Part 2)
The story: 100 years after humans were driven to extinction, two enemy titans mysteriously appear and threaten their lives once again. With little to no experience and knowledge about their enemies, the human military is set to combat the enemies, and preserved what is left of them.
Why we are excited: Although we are disappointed by the news that the much awaited season 2 of Attack on Titan will be shown August next year, we are relieved that a movie adaptation is heading its way. Movie producers have already revealed several names that will play the movie edition. Names like Haruma Miura, Kiko Mizuhara, Hiroki Hasegawa and Kanata Hongō are already confirmed for movie roles. However, it is still ambiguous which roles they'll play in the anime. One thing is for sure—the movie will tell a new story, along with a terrifying new enemy.
Surely, live action movies are often a hit and a miss, but there is always a satisfaction in seeing our favorite anime characters depicted by humans. Besides, our love for Japanese animation knows no boundaries, whether they are in 2D animation or live action.
Which movies are you most excited to see? What other anime would you like to have an adaptation? Tell us in the comments!