Monday Mix Tape: Cuddle Weather Playlist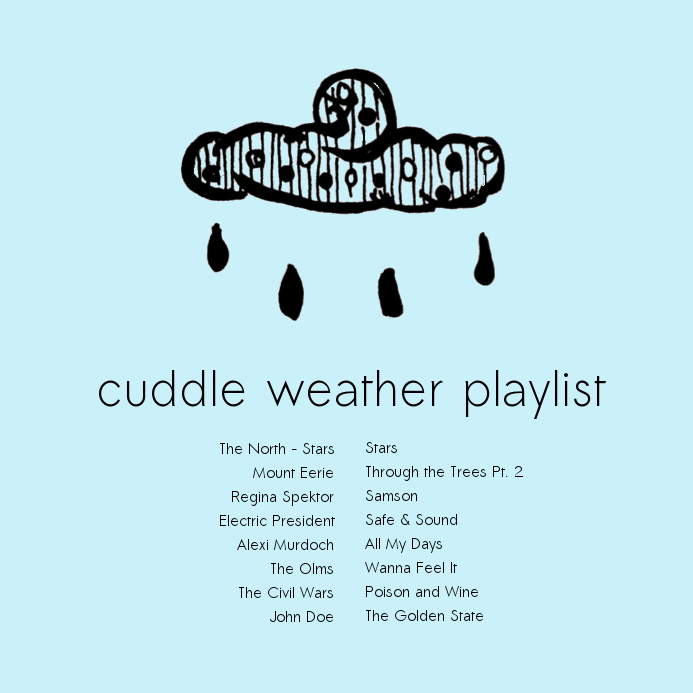 Just last week, we were swept by one of the powerful storms to hit the Philippines this year, typhoon Glenda. This condition tends to make us worried and too lazy to go to school or work. For some, this kind of days throws us into an introspective mood like we just want to lay down, turn the lights off, listen to the rain on the roof, and light a song.
This month and for the next two months to come, expect to see dark skies and experience constant raining. With chilly feels and seemingly endless showers, a cup of coffee and a good music playlist can turn a gloomy day into an absolute bliss.
Some may want to listen to melancholic tracks. Some prefer songs that could make them feel good despite a crappy weather.
Here's a little mix to suit that bed and cuddle weather:
The North – Stars
Mount Eerie – Through the Trees Pt. 2
Regina Spektor – Samson
Electric President – Safe & Sound
Alexi Murdoch – All My Days
The Olms – Wanna Feel It
The Civil Wars – Poison and Wine
John Doe – The Golden State