Before "I Do": 6 Movies To Watch Before Getting Hitched
June has always been the most popular month for weddings, thus, the term 'June Bride.' Let's not talk about the historical background as to why June is the popular wedding month. In my opinion, June was chosen because this month is still warm and the weather is still fine. Of course, who would want to get married under the horrific anger of storm or the scorching glare of the summer sun? Or probably, the couple— I suspect the bride chose it— still follow the elders' suggestion.
So, for the brides-to-be out there, cheers! Congrats! You are now starting to live your 'wedding dream' and beginning a new chapter in your life. But before you say "I DO," why not break away from the stress of wedding preparation by watching wedding movies! Yes, wedding movies. Well, it might help you assess your preparation for the big day and get some itsy-bitsy relevant information on your own wedding and the days leading to it. Or, it might give you enough dose of laughter to take your mind off the stressful wedding planning.
The Hangover (2009)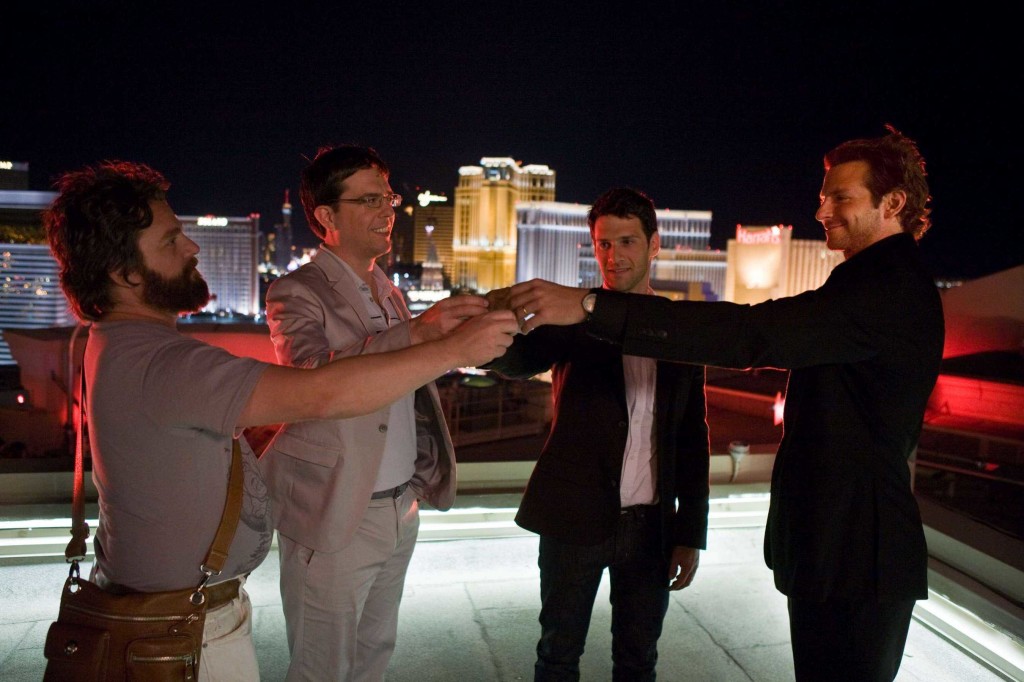 Synopsis:
Three buddies Doug, Phil, Stu, and Alan wake up from a bachelor party in Las Vegas, with no memory of the previous night, and the bachelor missing. They make their way around the city in order to find their friend before his wedding, trying to trace everything that happened the night before.
Bridesmaids (2011)
Synopsis:
Competition between the maid of honor, Annie, and the bridesmaid, Helen, over who is the bride's best friend threatens to upend the life of an out-of-work pastry chef.
27 Dresses (2008)
Synopsis:
After being the bridesmaid for 27 times, a young woman wrestles with the idea of standing by her sister's side as her sibling marries the man she's secretly in love with.
The Proposal (2009)
Synopsis:
A pushy boss forces her young assistant to marry her in order to keep her Visa status in the U.S. and avoid deportation to Canada.
Made of Honor (2008)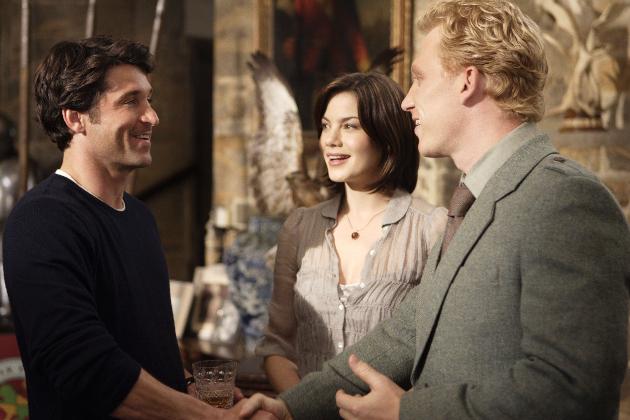 Synopsis:
Tom is in love with his best friend, Hannah. However, Hannah is already engaged. Now, Tom tries to win her over after she asks him to be her maid of honor.
Bride Wars (2009)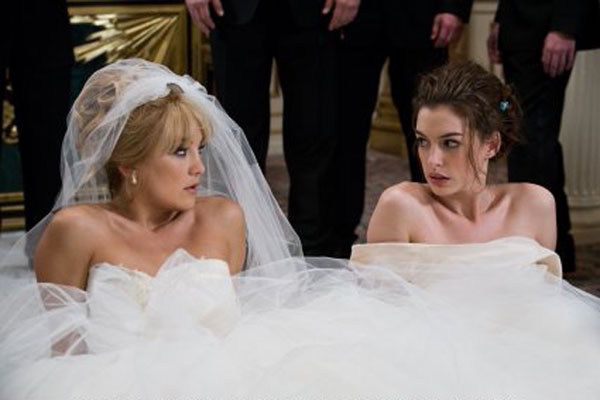 Synopsis:
Liv and Emma are best friends and promised to help each other on their wedding. However, they become rivals when they schedule their respective weddings on the same day.
Got some wedding movies to share? Comment them below!
Photo credit: [amazon.com + startribune.com + blogspot + eviewswithatude wordpress + thesun.co.uk + themoviebanter.com]
Wandering mind. Exercising her feet sometimes for travel. Moderate coffee drinker. 90's music fan. Film enthusiast. Sleepy.