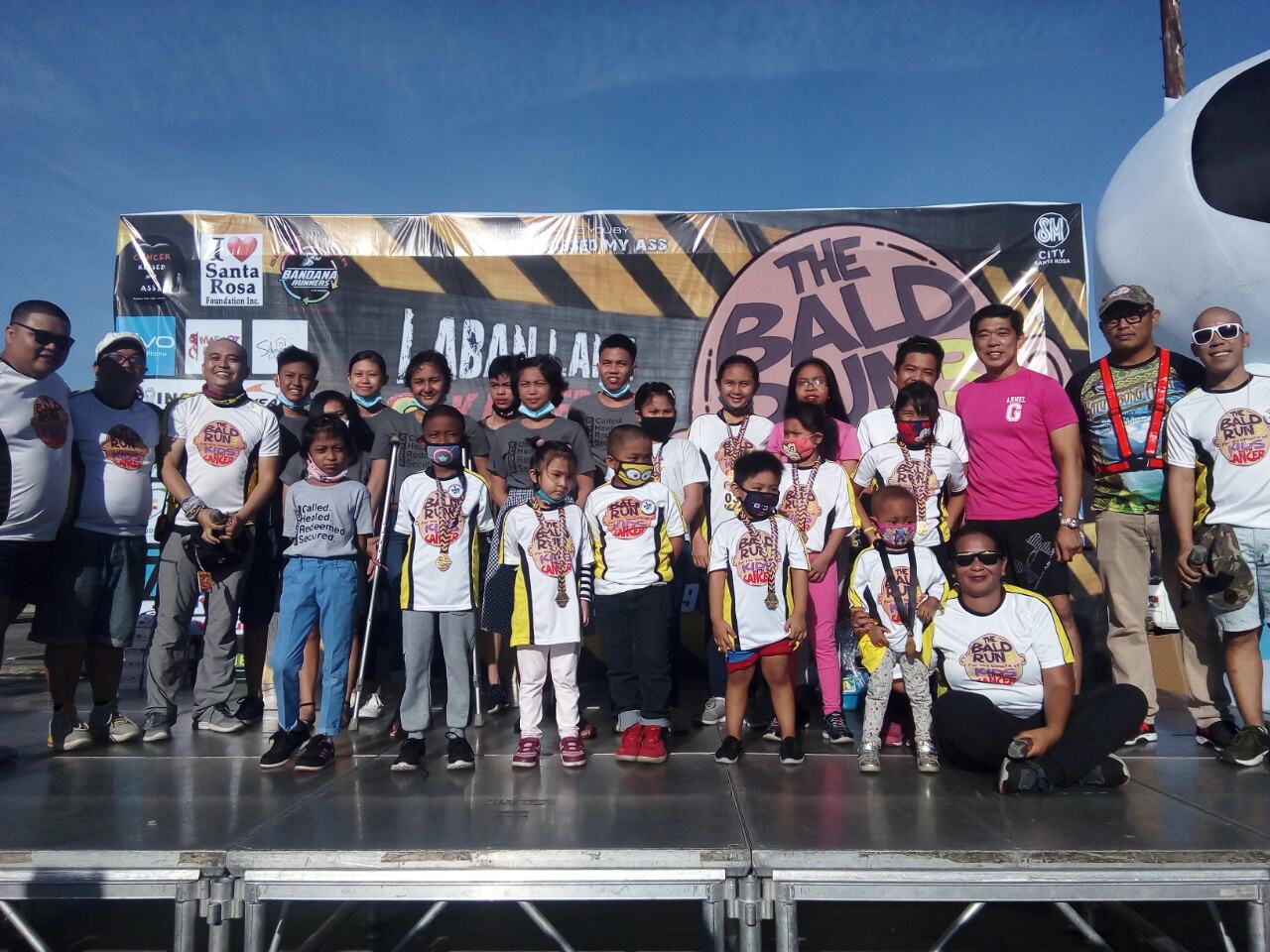 The Bald Run 3: For the Benefit of Kids with Cancer
I am not really into joining fun run because I don't feel like running along with the big crowd. It is more fun for me to run on my own and run freely around our village. But last Sunday is an exception. My husband and I together with our friends and his colleagues joined The Bald Run 3.
The Bald Run 3 is a non-competitive fun run for the benefit of kids with cancer. It was organized by Geronimo Pablo Jr., which is a cancer survivor for 13 years already. He is the founder of a non-profit organization, Cancer Kissed My Ass. He also organized other event for a cause, the MusiKamp: Kantahan Kontra Kanser, and help other event like Climb Against Cancer. The Bald Run 3 is already on its third year. Three years of successful and significant event.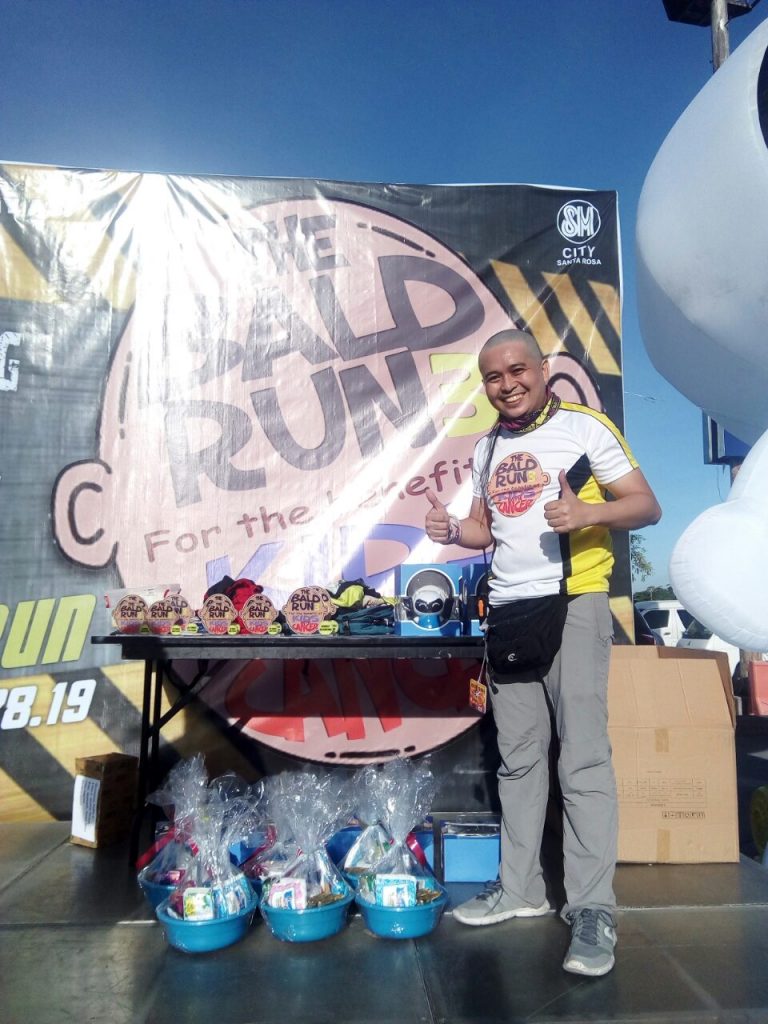 The Bald Run 3 is the first ever vertical (ramp) run in the Philippines. It was successfully happened last April 28 at The Core Building Parking Ramp of SM City Santa Rosa, Laguna. It offered 3km and 6km for all the runners. The fun run is very affordable. The event fee is inclusive of race bib, race shirt, a very cute finisher's medal, raffle stub for a chance to win great prizes from various sponsors, and lots of freebies. But more than that, all the proceeds will go to help the kids with cancer.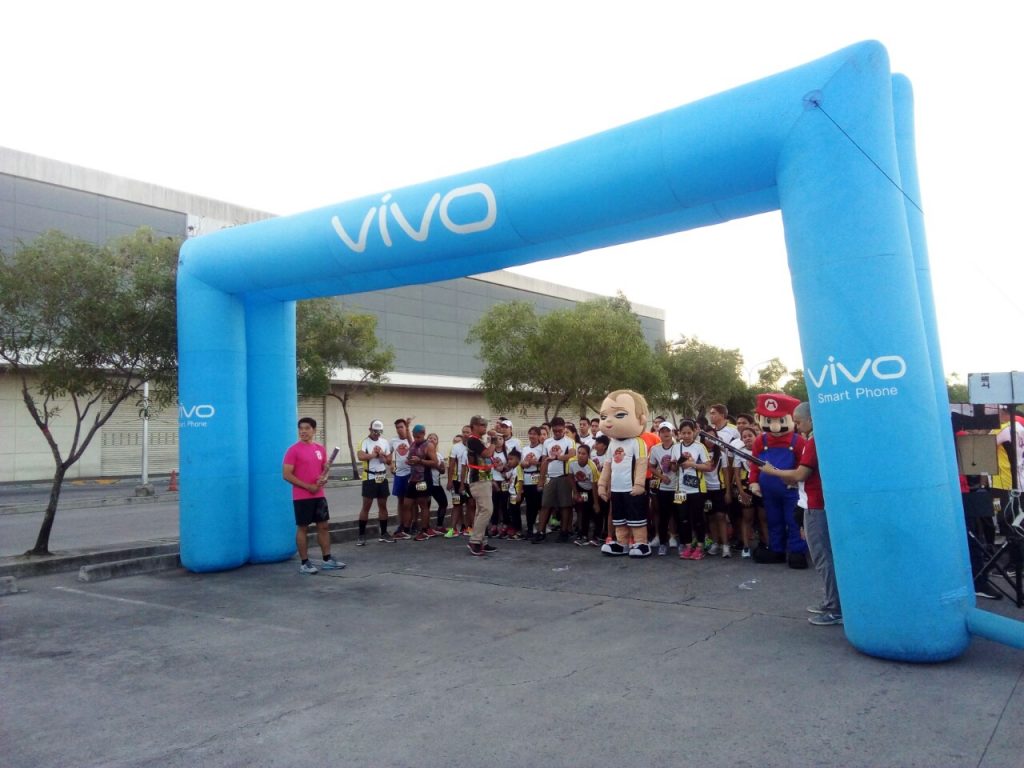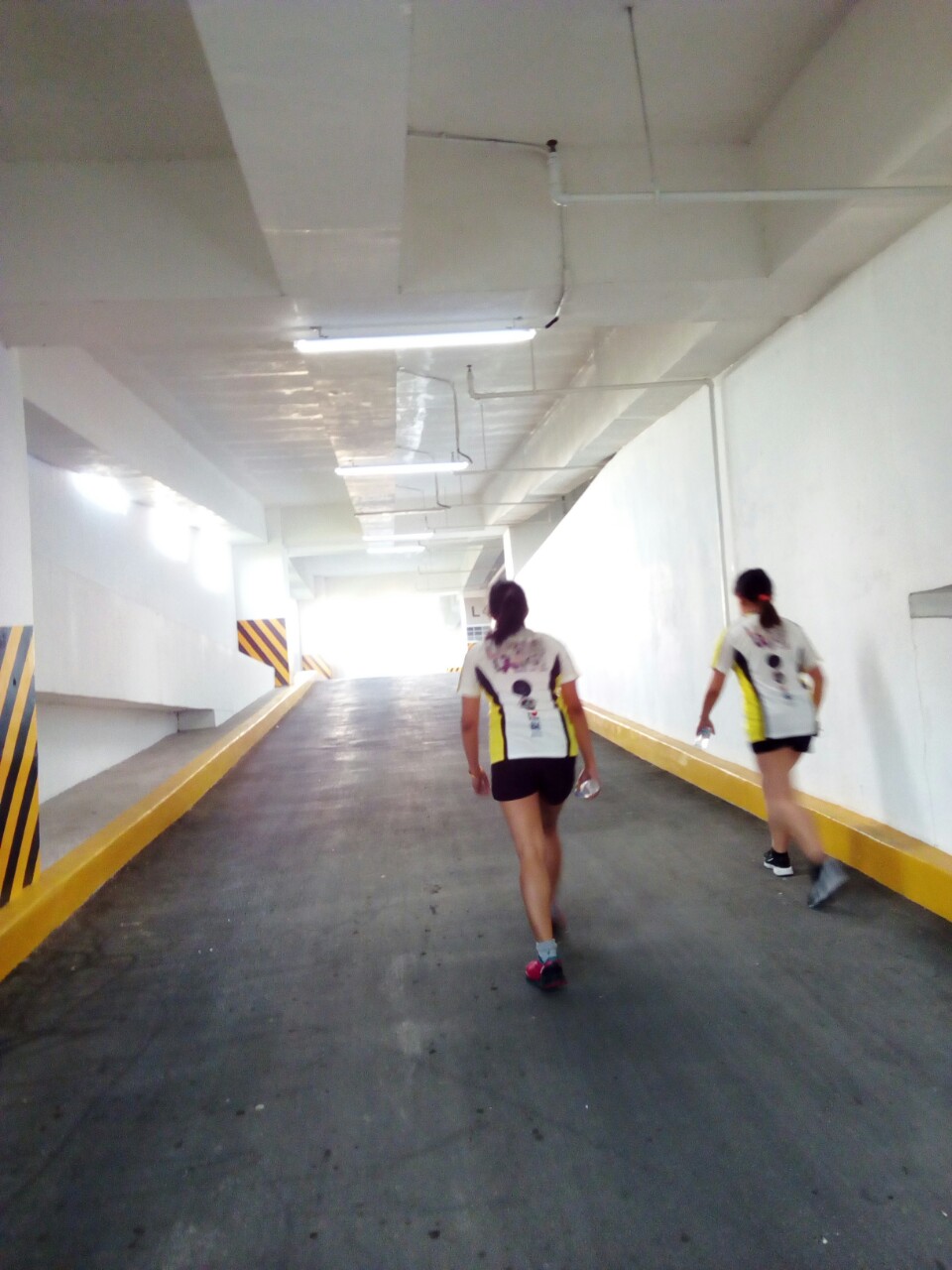 There were also volunteer barbers in the event for those who wanted to go bald. This is optional for those people who wanted to show support for all the people battling cancer.
During the assembly and before the start of the fun run, a Zumba fitness took place for those who wanted to warm up. The crowd was so cooperative that most of them were all dancing with the instructors. Plus, the event was so lively because of the hosts who are DJ's from radio stations.
The kids from Silungan ng Pag-asa (all the way from Paco, Manila) also performed to showcase their talents. The kids who are fighting cancer were also present in the event together with their families.
It is a marvelous experience to join this run because you know that what you paid for will help kids with cancer. Your registration fee may mean a little to you, but means so much for the families and most especially for those children who are fighting cancer.
With the kids who are fighting cancer. (Laban lang, kanser lang yan!)
It may be a non-competitive run, but of course, there were also prizes for those who run fast. The prizes may not be cash, but an appreciation from the cancer community. Winners received a plaque of appreciation, gift packs and gifts from the event's sponsors. The event also acknowledged the biggest delegation, the youngest (4 years old), and the oldest (71 years old) runners who joined the event. There's also a group of Siberian husky owners who ran with their fur babies and they were so adorable.
The youngest runner.

The oldest runners.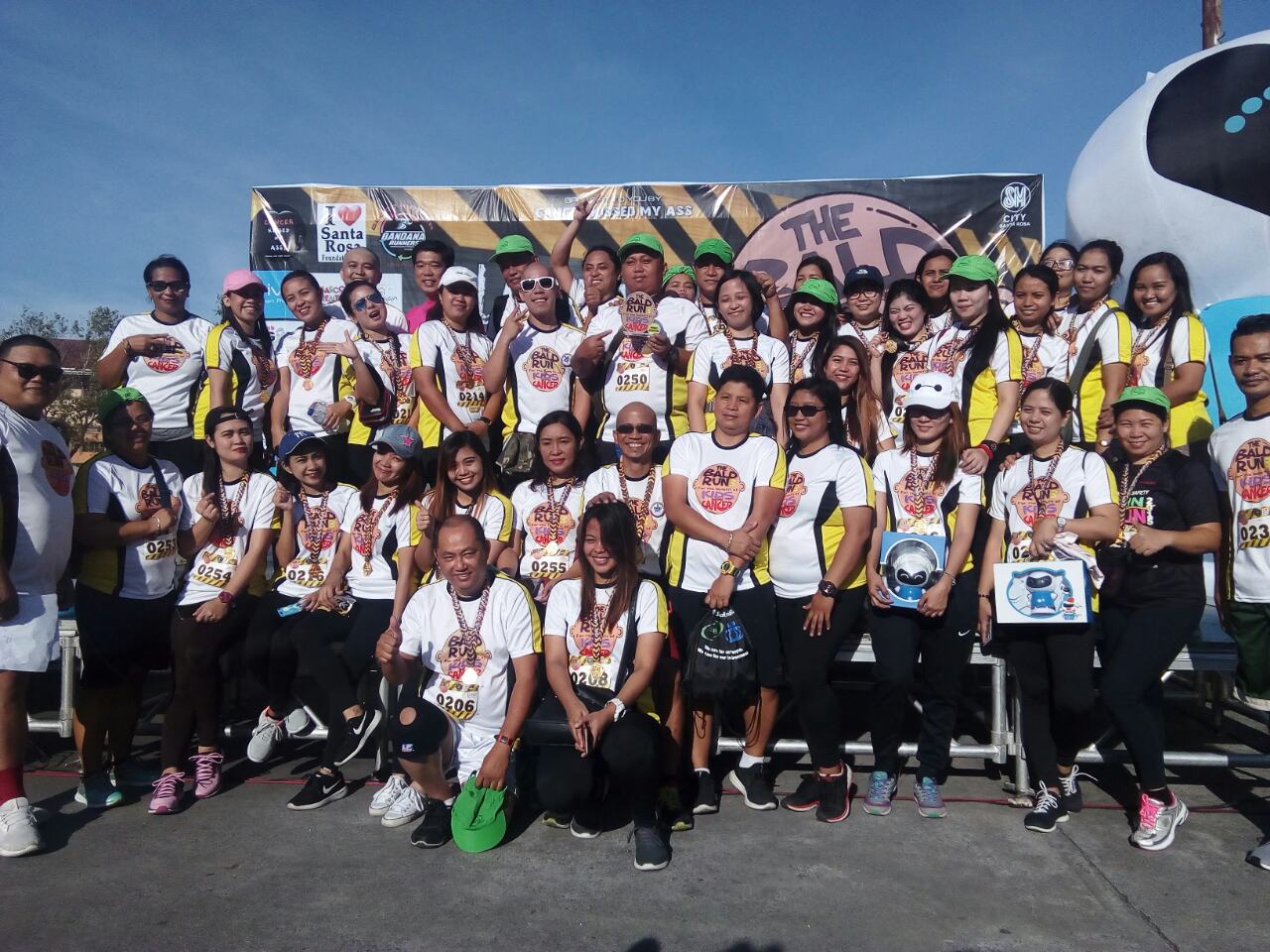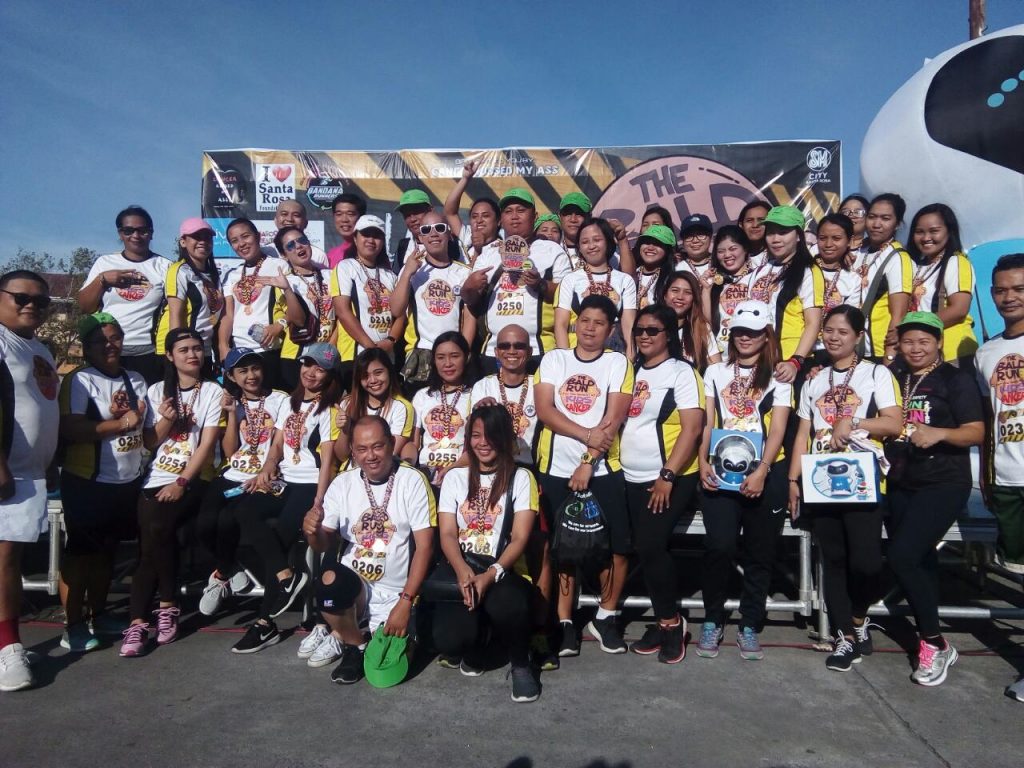 Siberian husky owners with their doggies.

The volunteer barbers.
1st place for 6km for female

1st place for 6km for male
1st place for 3km for female

1st place for 3km for male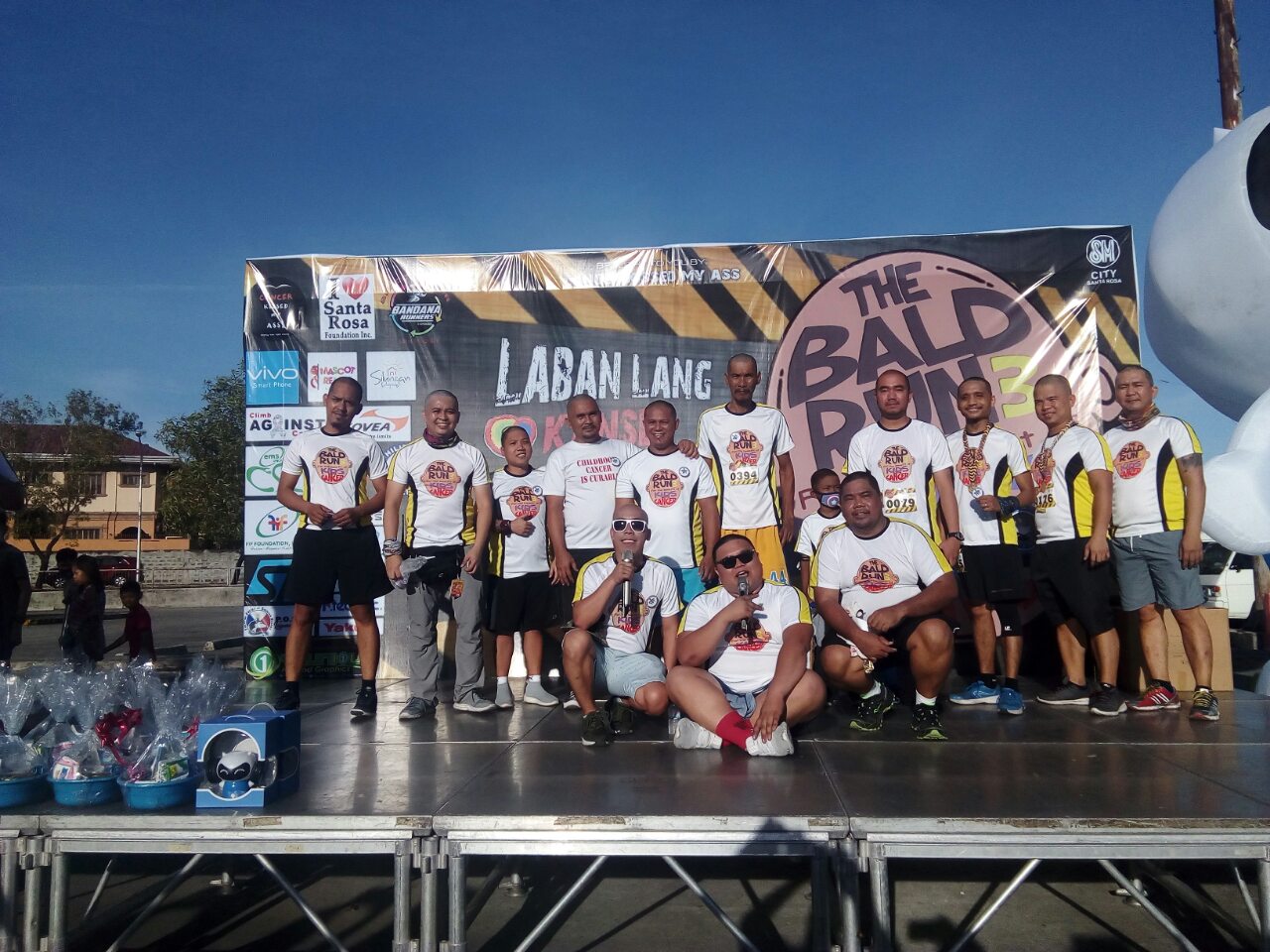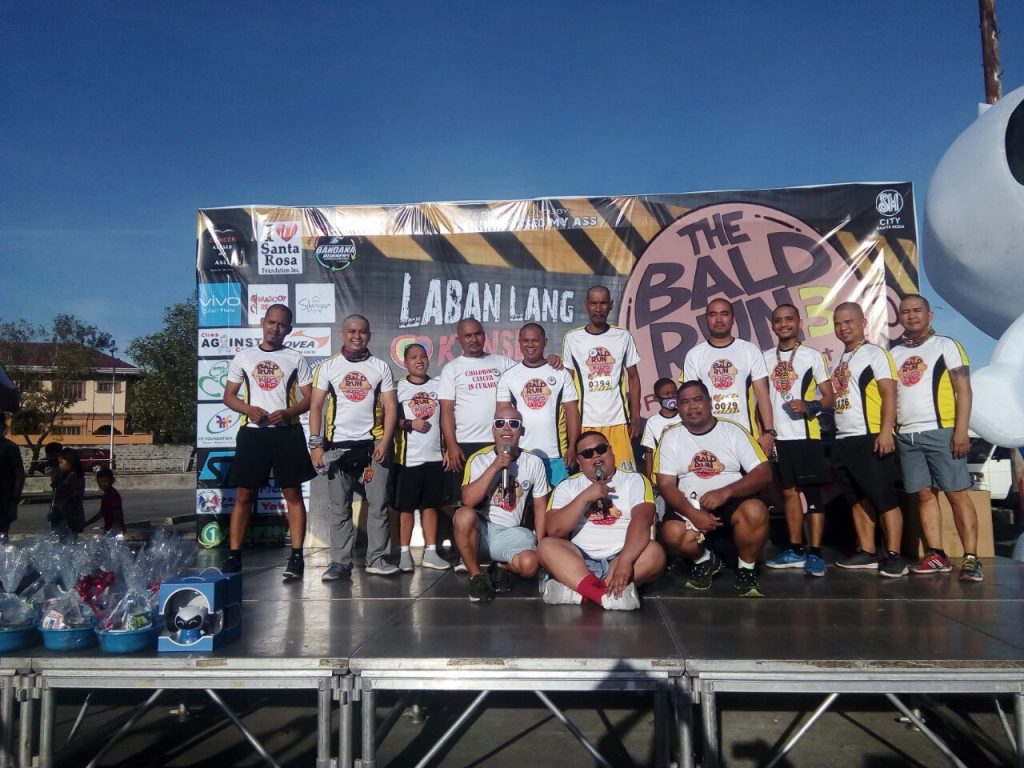 There were so many raffle prizes during the event, all thanks to those kind-hearted sponsors. I am praying to win but I never had the luck. Haha. I think I have a jinx; I never won in any raffles ever.
The event was all a success and I did not see a single face that is sad. All people who joined in the event wore a smile because we all knew we helped these kids in a little way we can. I am now looking forward for The Bald Run 4, and will surely bring my kids to this event next year.
I'm on the top 10 for female 3km runners. Nyahaha

The super cute finisher's medal.
Ninay loves travelling, mountain climbing and island hopping. It is not her dream to be rich in money but to collect as much great experiences as she possibly can. Read her mind and enjoy her journey in life at MeetLourd.