4 Must-Visit Historical and Natural Museums Near Manila
Since 2013, many people (surprisingly, most of them are millennials) have been visiting and writing about the museums in Metro Manila. Being an older millennial, it comes as a surprise to me since the age group would have a totally different set of preferences at present. However, revisiting, rekindling, relearning our culture and history is always something to be thankful for.
There's a plethora of museums in Manila that have been open to public since our parents were still having their school field trips. There are also, however, the ones that are situated near the metro, which are also remarkable and worthy of a road trip.
The GBR Museum is named after its founder, Geronimo Berenguer de los Reyes, Jr., a FIlipino philanthropist and collector. Through the years, de los Reyes has collected a myriad of photographs, documents, and first-edition books, which is why he built the museum.
The GBR Museum houses many historical archives during the 19th and 20th century, such as original photos of Dr. Jose Rizal, Gen. Douglas McArthur, Gen. Mariano Trias, Juan Luna, and the Magdalo Boys. You can also see rare photographs of old Manila, Cebu, Corregidor, Manila, and many more. World War II photos are also displayed in one of its pavilions.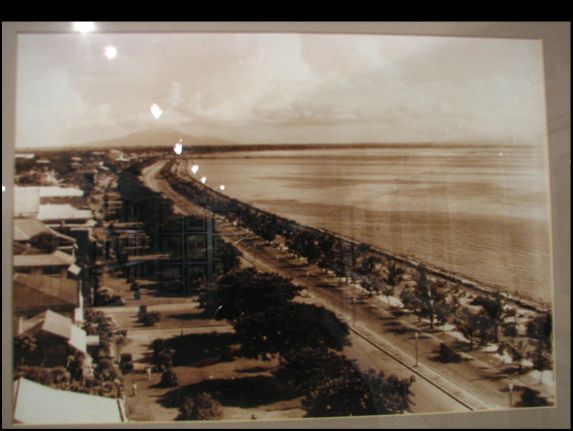 A photo of the old Roxas Boulevard at the GBR Museum
Take a walk near the park and you will see Our Lady of Guadalupe Church. It was patterned after Basilica de Nuestra Señora de Guadalupe, hence the name. Geronimo de los Reyes had the church built and donated it to the people of Cavite.
GBR Museum is open on Tuesdays-Saturdays 11:00 am-5:00 pm.
Contact numbers: 046-4330313 or 046-4330021 (Cavite) and (632) 892-2916 (Metro Manila)
Admission: 100 pesos for students; 60 pesos for children/senior citizens
 2. Rizal Shrine (Calamba City, Laguna)
Visiting the home of our National Hero Dr. Jose Rizal will give you a deeper understanding of his family's lifestyle, and perhaps give you a personal connection to his youth. The master's bedroom in the shrine was where Rizal was born. Unfortunately, the shrine is just a replica of the original house that was destroyed during World War II, but nonetheless the history remains in tact.
The facade of Rizal Shrine in Calamba City (http://www.gov.ph)
The shrine gives evidence to the Spanish colonialism. The muebles and the design are heavily influenced by the Spanish era. The house is still furnished, and is still divided accordingly. Ascending into the grand stairs is definitely a must.
The touring schedule for the Rizal Shrine isn't clear yet, but it is definitely open on Mondays.
Contact number: (049) 834- 1599
Admission: free but you may give donations to the curator
Take a trip down south, enter UP Los Banos, and drive up to Mt. Makiling to see the Museum of Natural History. The 39-year-old museum is an evidence to the rich biodiversity in the Philippines. It houses many species of flora and fauna that were discovered within the country.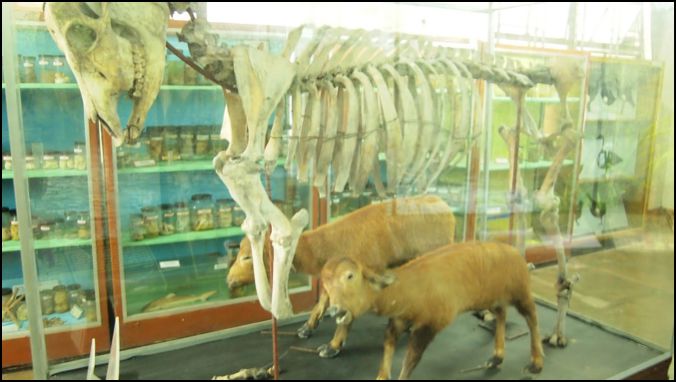 Front: skeleton of a carabao; back: many preserved organisms (http://savingprivaterian.blogspot.com/)
 At MNH, you can discover the different species of plants and animals that you might not know live in certain areas in the Philippines. It is also a research center for species yet to be discovered.
What can make this trip to MNH all the more exciting is, it is located within the Mount Makiling Forest Reserve, an ASEAN heritage park. You can also visit the Makiling Botanic Gardens nearby (picnics are allowed.)
The museum is open on Mondays-Saturdays at daytime.
 Contact number: (049) 536-3669
Admission: 20 pesos for adults; 10 pesos for children
 4. Apolinario Mabini Shrine (Tanauan City, Batangas)
The Apolinario Mabini shrine showcases the hero's history including an exact replica of his house (he came from a poor family). The shrine also houses some of his belongings.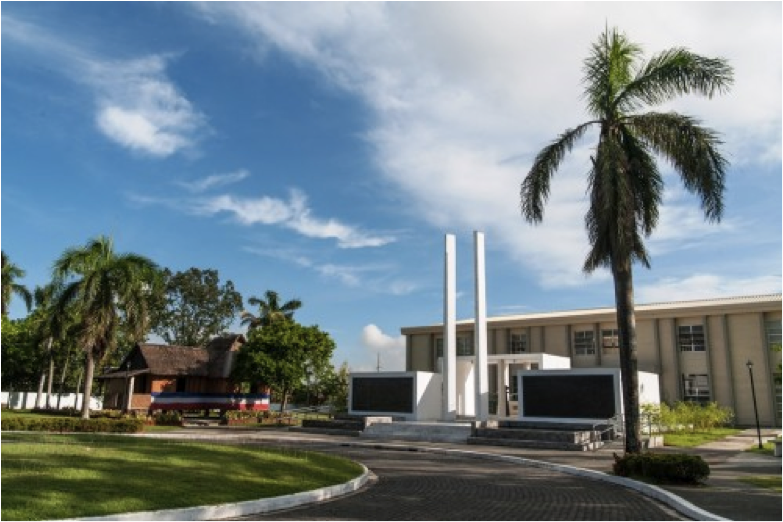 The facade of the Apolinario Mabini shrine in Tanauan, Batangas (http://nhcp.gov.ph/)
Enter the shrine and you will see a collection of books Mabini used when studying in Colegio de San Juan de Letran and University of Santo Tomas. His cane is also displayed, proving that Mabini was able to walk before he was struck with polio.
The coffin where his remains were initially placed, is also in the shrine. Mabini's other possessions that are displayed are his broken eyeglasses, his iconic chair, and the muebles he used.
Contact number: (043) 455 2105
Admission: free
***
About the author:
Sheenah Tan is a 31-year old freelance internet marketer based in Laguna, Philippines. She writes, paints, takes photos, and make music. She writes for http://streetfoodporn.tumblr.com .