Send Kids to School: 5 Trustworthy Non-Profit Organizations for Child Sponsorship
Every young mind has the desire to change the world. It can be in the form of an invention or a passion project or simple acts of kindness they do on a daily basis. But as we grow older, we realize that creating change is difficult and we alone cannot do it.
In a country like ours, it's easy to get frustrated with all the negative news we hear everyday. It's no wonder many lose hope in the state of the nation. But to lose hope is to accept defeat. Though you cannot change the country overnight, there are people who try to bring about little changes one scholar at a time. You can be a one of them as long you know how to channel your frustrations into something good, something productive.
There are countless of ways to help, be it through donations or volunteerism. As busy working individuals, it can be difficult to provide some time to volunteer. But there are countless of ways to help even in simple ways such as sponsoring a child. With just a small monthly donation, you can help a child go to school.
Below is a list of trustworthy non-government organizations that have child sponsorship programs:
Project Malasakit
A project started by the journalist and child's right advocate Kara David, Project Malasakit aims to help the poor help themselves. They have various projects and one of them is child sponsorship. Through this program, they don't just give these children what they need for a moment but something that can help them rise from the depths of poverty. For just P500-P1000 every month, you can help a scholar finish his or her studies.
Website: http://karapatria.com/
Facebook: https://www.facebook.com/project.malasakit
Project Pearls
The mother and daughter, Melissa Villa and Francesca Villa Mateo, started Project Pearls in 2008. What started as a simple way to help a deaf and mute childhood friend evolved into something much more. Project Pearls now holds regular Feeding Program and Medical Mission in Ulingan communities and sends scholars to school. Their scholarship programs include Early Childhood Education and Nutrition Program which make sure student get to eat breakfast, School Baon Program which makes the community involved and ensures that students bring sandwich to school, and Food for Learning Program.
Website: http://www.projectpearls.org/
Facebook: https://www.facebook.com/ProjectPEARLS1
He Cares Foundation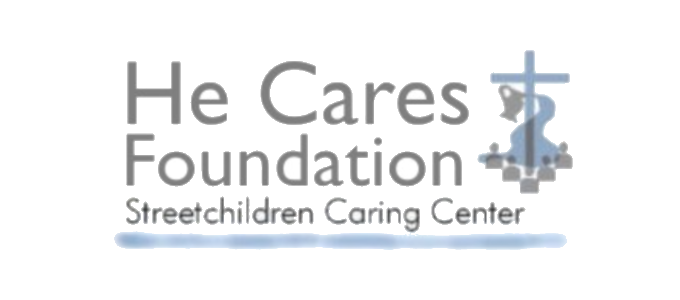 He Cares Foundation is a Christian non-profit organization that focuses most of its activities in Quezon City. They have five core programs which include Balik-Aral (Back-to-school) Program that sends scholars from Quezon City to school. The program started in June 2000 in giving full financial support to street children who want to go back to school. Besides sponsoring a child, you can also offer cash donations for school supplies and volunteer to tutor kids every Saturday.
Website: http://www.hecaresfoundation.com/
Facebook: https://www.facebook.com/hecaresfoundation
Small Hands
It's still a new organization, but Small Hands has been making waves by actively supporting relief operations and by helping college students with their expenses and providing allowance to volunteer teachers in Sitio Kinabuan. Small Hands gives educational assistance to kids from the Dumagat Tribe in Tanay, Rizal.
Website: http://smallhands.org.ph/
Facebook: https://www.facebook.com/SmallHandsPH
World Vision
As one of the long-established non-profit organizations in the country, World Vision provides educational assistance to children throughout the country. For just P600 a month or P7,200 a year, sponsors can already support a child's education and daily expenses. The organization pool the donations to further enrich the child's education and the community they belong to.
Website: http://www.worldvision.org.ph/
Facebook: https://www.facebook.com/wvphilippines
We don't need to be a millionaire to help. We don't need to wait for years or until we're finally financially stable to extend a hand to those who need it most. As long as you're ready and know that you can commit to it, you can start be a child sponsorship now.
Do you know other organizations with child sponsorship programs? Share in the comments below!
Jane Galvez is a ditzy daydreamer and wannabe writer from Makati. She enjoys good sci-fi and cheesy YA. You can read more of her musings on Oh My Janey. She's also a self-professed fangirl. She rants over here.