Breathtaking Batanes: No Filter Needed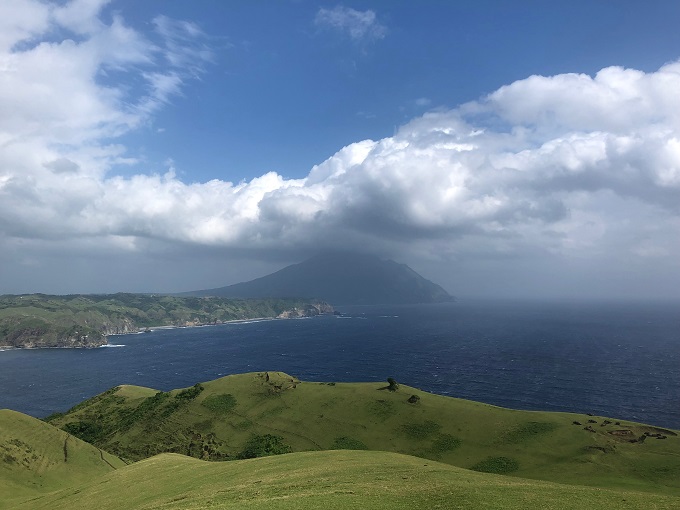 Batanes has always been my dream destination that I thought I'll never visit but since it has become more accessible and with the number of seasonal flight fares promo, that dream easily came true before my 30th birthday.
I'm not really into traveling a lot but when I do, I try to have it as big as it can be. With that, Batanes is the best choice to visit because of its breathtaking sceneries, freshest food and air, and adorably slow and simple life of Ivatans.
What you need to know before you set foot in this sought-after destination
Fast Facts:
Batanes has a total of 10 islands but only three are inhabited: Batan, Sabtang, and Itbayat. It has six municipalities that include Basco, Mahatao, Ivana, and Uyugan which are all located in Batan. The two other municipalities are Sabtang and Itbayat. Batanes is nearer to Taiwan which is only 190 kilometers north than our mainland Luzon, which is 280 kilometers away from Aparri.
Batanes is a Protected Landscape and Seascape declared as such by Republic Act 8991 and 7586. So beware of gathering shells, stones and any kind of nature's treasures you can find here.
Weather in Batanes
Batanes has the most unpredictable weather ever! During our Batanes trip that happened last December 2018, we expected to spend a day or two touring with unpleasant weather and it really happened during our second day.
If you are traveling to Batanes, make sure to check the weather forecast on Accuweather to make necessary changes on your itinerary if the unpleasant weather falls on the day of your Itbayat or Sabtang tour where you need to ride a boat and combat the strong waves of the ocean.
According to our tour guide, the best time to go to Batanes is during the summer (March-June) or sometime between December-February when the weather is crazy cold. During our five days stay, the weather was mostly good but there were random showers day by day.
Where to stay in Batanes
Batanes doesn't offer the fanciest hotels because, hey is there anything fancier than being in Batanes alone? But there is one exquisite hotel Batanes offers to tourists for a cozier yet costly stay. Fundacion Pacita is a posh hotel in Basco sets in a hilltop overlooking dramatic views and some of North Batan's picturesque sceneries. The rate per night is pricey but I really do think it's worth every penny.
For affordable yet comfortable accommodation, there is a range of homestays in Basco you can book for your whole stay in Batanes. We lodged at Nanay Cita's Homestay in Basco for 350/head a night and it was the best, cheapest stay I've had so far. Our room was so clean and cozy and it has its own bathroom with a heater. Nanay Cita was too nice and accommodating (like every Ivatan's we met) during our stay even provided rice for us to cook whenever we need it.
There are also homestays in Sabtang that we wished we tried. We regret that we were not able to stay at one of the traditional stone houses in Chavayan Barrio. We were also envious of those who got to stay in Sabtang Lighthouse.
Where to eat in Batanes
We heard that the food is expensive in Batanes so we brought some canned goods and snacks that only lasted two days that's why we didn't have a choice but to finally spend some for a good meal and we never regret it! Some of the nice restaurants we tried are:
Café du Tukon – is Fundacion Pacita's café and restaurant offering farm-to-table dishes, good-tasting coffee and beautiful landscapes and views from the hilltop. We tried their Chicken Pesto which tasted great as it has the freshest herbs and generous and tender slices of chicken. We also experienced one of the best combinations of coffee and cake (Americano + Dulce de leche Cheesecake) at Café du Tukon. The majestic view from the restaurant really enhances the dining experience.
Yaru Gallery – is an Art Gallery and café/restaurant in Ivana. The place is full of artworks created by the local artists and offers cozy ambience and Ivatan-inspired Western dishes. The place is pretty big and the vibe is really worth the gram. The food was okay but the freshness of the shrimps was exceptional. Ivatans are really faithful when they say they provide 'farm-to-table dishes'. The coffee was just okay and as expensive as coffees in the Metro.

Casa Napoli – a pizza house in Basco that we didn't dare to miss. It was recommended by friends who went to this pizzeria. They have a very tiny place but cozy place. We ordered a Supreme Pizza and Nachos. The bricked oven goodness has this very authentic flavor and again with the freshest ingredients on it. The nachos were okay, the ground beef on top was so fresh and yummy! The servings were generous we were able to take home half of it and had it for dinner that day and it was still good. One of the best pizza I've had so far happens to be in Batanes and it's amazing!

Harbour Café – a café and restaurant in Basco along the National Road where we dined in for ice coffee after the pizza fix. There were a lot of tourists dining in so since we just went there for coffee. We sat outdoor and it was a great idea as the area is overlooking the Port of Basco. The coffee tasted fine but for a coffeehollic like myself. it was not as kick ass as it may seem yet the view is really a killer so that sufficed! The vibe is also nice and features artworks from Yaru Gallery.
Things to do in Batanes
Tourists visit Batanes for many reasons; but obviously the most usual is to visit around the provincial towns and witness post-card worthy landscapes, indigenous Ivatan houses, panoramic hills and cliffs with satisfying views of waves crashing the shores and the stunning lighthouses where you catch the cinematic view of the Milky Way. All of these you can experience when you book tours either via packaged tours with accommodation or DIY tours via tricycles. We did the latter and had the best time!
We contacted Kuya Lito of Vatan Inn Tours and Services and made us feel at home up north. Thanks kuya Lito and to our tour guide/photographer Tatay Freddy!
North Batan Tour
After arriving at Basco Airport at lunch time, Nanay Cita contacted us and provided a tricycle to fetch us to her home sweet homestay. The ride only took 10-15 mins from the airport. We relaxed a bit in the house and got ready for our first tour.
Tukon Chapel – is our first stop in the North Batan tour. It was being renovated on the time of our visit. The church is a stone house inspired and perfect for an intimate wedding.
Dipnaysupuan Japanese Tunnel – a hidden tunnel in Tukon that was built by the Japanese during World War II. This tunnel served as a lookout post of the Japanese soldiers.
Valugan Boulder Beach – the perfect scenery to jumpstart my 'kilig' and excitement in exploring Batanes. The coast is filled with boulders being smashed with the wild, raging waves of the beach. No chance of swimming but the stunning view is enough to revivify you.
Vayang Rolling Hills – where you can see the first of the many scenic rolling hills in Batanes. Grazed by cows and goats, you can see overlooking views of the West Philippine Sea from the hilltop. You will be swept by the strong and fresh wind, which could be scary if you aren't used to it.
Naidi Hills – where we first saw one of the lighthouses in Batanes. On our last night, we were invited by Kuya Lito to revisit the spot and catch sight of the Milky Way. The stars were not that bright that time because of the bad weather however we enjoyed the free photoshoot.
Sabtang Tour
We were early birds on the second day. We woke up as early as 5 am to prepare for our Sabtang tour. Tatay Freddy fetched us before 6 am to get to the Radiwan Port, Ivana and ride the faluwa, a boat native to Batanes that will get us to Sabtang.
It rained that day, so yes we had a hell of a boat ride! The dark clouds and pouring rain concealed the great sights to see in Sabtang but we enjoyed anyway, driving along the windy and slim road which always exhibited a great view of the ocean.
Savidug and Chavayan Barrios – where you can see a preserved village consists of traditional Ivatan stone houses located east of Sabtang. Some of the teardown houses brought by the day to day typhoons are being renovated and funded by the national government. That's how they conserve and preserve the villages. Amazing!
We also got to wear Vakul, Ivatan's traditional headgear helps protect from wind and rain.
Chamantad-Tinan – unveils Sabtang's own version of breathtaking rolling hills, cliffs and coastlines. This is also where you can taste the delicious kamote donut and buy ideal souvenirs to bring your loved ones.
Ahaw/Morong Beach – can be found in the west of Sabtang. The beach cove has cream colored fine sand and where you can find the natural stone arch, a distinctive rock formation perfect for landscape selfies.
South Batan Tour
My personal favorite, South Batan has the best roads, spectacular beach views, contoured and endless rolling hills, unbelievable rock formation, and picture-perfect landscapes I've never seen anywhere before.
What more can I say?
Mahatao, Uyugan, and Ivana were the municipalities we visited for our South Batan tour.
Tayid Lighthouse – is one of the lighthouses in Batanes that is still working. A part of Mahatao where you can have your first actual glimpse of the endless rolling hills that will come your way. Tayid Lighthouse also has overlooking views of the Pacific Ocean perfect to boost the adventure that is coming.
Racuh a Payaman (Marlboro Country) – the most majestic place to see in Mahatao. The first photo that I saw when I first looked up for Batanes IG photos was a landscape of Marlboro Country. Being here, it's like everywhere I look, I'm hypnotized! Sitting atop of the rolling hills just watching the peaceful ocean and those unconcerned animals grazing the fresh grass and feeling the toughest, sweet wind made me realized how blessed I was to witness such creation.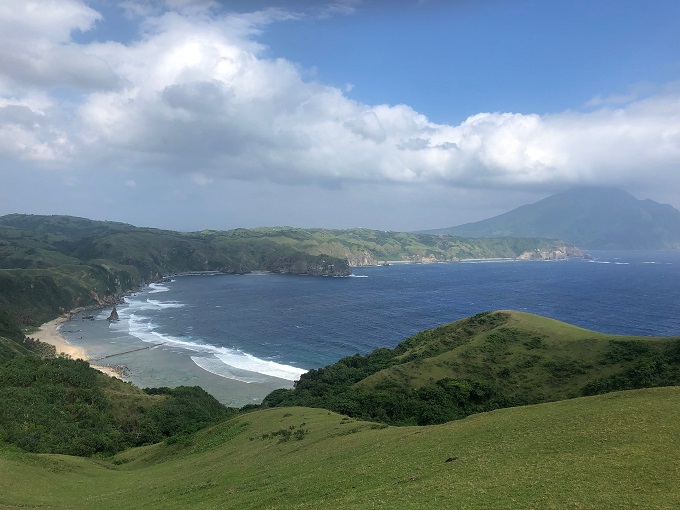 Rakuh-A-Idi (Spring of Youth) – a man-made pool and seriously the best pool I've ever visited. The water has no chemicals and the cleanest, crystal clear water. I didn't want to get out of it. The view from the pool was insane! The spot is closer to the Pacific Ocean and perfectly facing the view of Mount Iraya.
These three spots in Mahatao were the highlights of our South Batan tour. The tour also included Chawa View Deck, San Carlos Borromeo Church in Mahatao, Alapad Rock Formation, Sung-Sung Ruins in Uyugan and Honesty Coffee Shop, House of Dakay, and Maydangeb Beach in Ivana.
We skipped the Itbayat tour and we are ashamed of it! Anyway, we had the best time of our lives when we were in Batanes and thinking of going back not just once or twice to this miraculous piece of heaven on Earth!
Have you been to Batanes? Any tips you can share? Comment down below!