Fun in the Sun: 5 Alternative Activities to Heat up Your Summer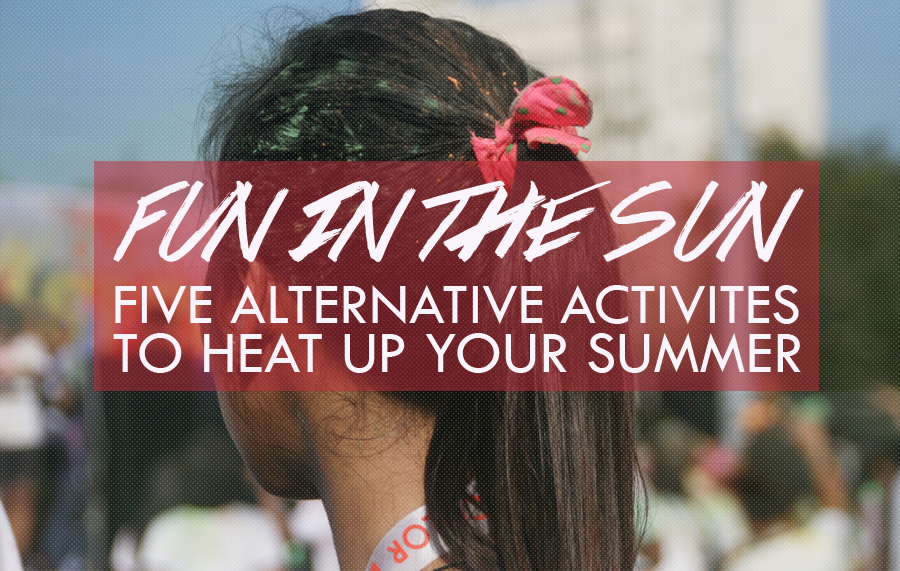 Summer has officially started, and believe us, there are numerous ways to enjoy the season besides hitting the beach every weekend.
It is of course a bit hard to decide on what to do first when there are a lot of activities that are worth your time. Rather than overthinking, why not go for activities you haven't tried before?
If you're still having a hard time thinking of how to make your summer fun and memorable, look no further because we have some suggestions for you. Sometimes doing activities that are new to you can be challenging and can help you reveal your hidden skills and talents.
1. Go for an active lifestyle.
This can be one of the activities that can be done all year round, however hard to make it possible. For a change, why not encourage yourself to get fit this summer as the first step to stay fit? Either you do some running and stretching before going to work or after your work or finally enroll yourself in a gym. This could also be a perfect summer activity for students out there, instead of wasting away their vacation with their gadgets.
2. Participate in a summer fun run.
Joining marathons is a challenging activity that is worth to give it a shot this summer. Whether you are an amateur or a pro in this field is not a problem. By participating in a summer fun run you will surely gain a one-of-a-kind experience. Joining one also inadvertently help you promote and support their advocacy.
You can join the PRO Earth Run on April 25 at the Mall of Asia Grounds, Pasay, City. There's also the COLOR Manila RUN on April 19, perfect for those who aren't exactly runners but only want to have fun.
3. Enroll in a baking/culinary school.
Baked goodies are popular these days, and it will not be surprising that a lot would rather spend their summer learning the basics of baking. Everything can be a new experience when you are in a baking school or studio. Challenge yourself to learn how to make your favorite goodies such as that yummy red velvet cake or New York cheesecake. You can try Nikko's Studio, Heny Sison Culinary School, The Castle of Baking and Confectionary Arts for some short, yet fun baking classes.
4. Go for a day hike with friends.
If you are looking for an ultimate adventure a day hike or camp out with friends is the perfect one. When you think that it can be easy, might as well think again, but rest assured it's a fun activity to do. For newbie, you might as well try the Mt. Manabu in Batangas. Check out our list of mountains near Manila for more ideas.
5. Engage in extreme activities around the country.
There are a lot of extreme activities to try in the Philippines and this could be the ultimate adventure you might be looking for. When you are the type of person who are ready to go beyond your comfort zone and face your fears, why not try skydiving, parasailing, and even cliff diving? Take a look at this list extreme activities that you want may want to try. Just a reminder, it may be a bit pricey.
How do you plan to spend your summer? Tell us in the comments!
Simple yet full of aspirations in life. De-stressing through baking, cooking and listening to good music. Wandering around with good food and company is a priceless experience for her.