9 Not-So-Ordinary Classes in Manila That Need A Spot in Every Bucket List
Sometimes life can be boring. That is why people enjoy making bucket lists to push themselves to do something before it is too late to be done. But what is the sense of a things-to-do list if it is only filled with menial and ordinary activities? You have to plan big to feel satisfied with the outcome. Activities where you have to cash hefty sum of money, or sacrifice important things in life are often the most satisfying things to add on your checklist. Just imagine scratching those off of your bucket list! If you have a thing with learning new skills, you need to add these not-so-ordinary skills in your things-to-learn bucket list:
Feel like a Cirque du Soleil acrobat and try the flying trapeze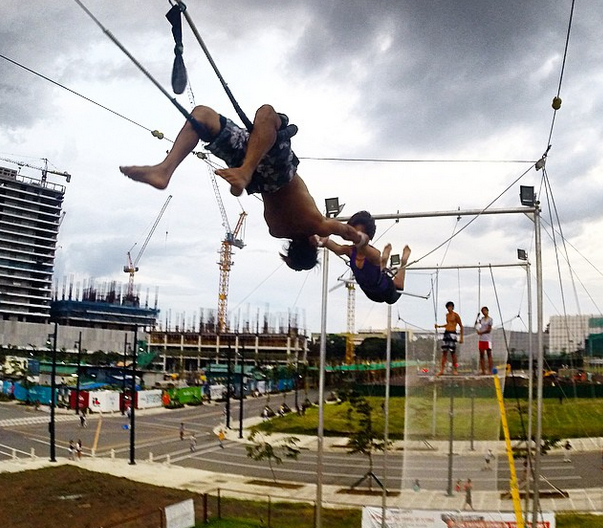 Remember when you were kids and see a circus act on free TV? The acrobats made you think that stunts are easy to do, only to leave you with broken arms and nose. If being part of an acrobatic act is your dream, you have to enroll in Flying Trapeze Philippines. It is the only flying trapeze school in the country that can fulfill your life long dream. You'll be flying 32 feet above the ground, after hours of strict training. Don't worry because there will harness and medical experts to ensure your safety.
Flying Trapeze Phillippines: 34th St. and 9th Ave., Bonifacio Global City
Rates: 1,000 to 1,250 per class.
Swim like Ariel and find out why it is better underwater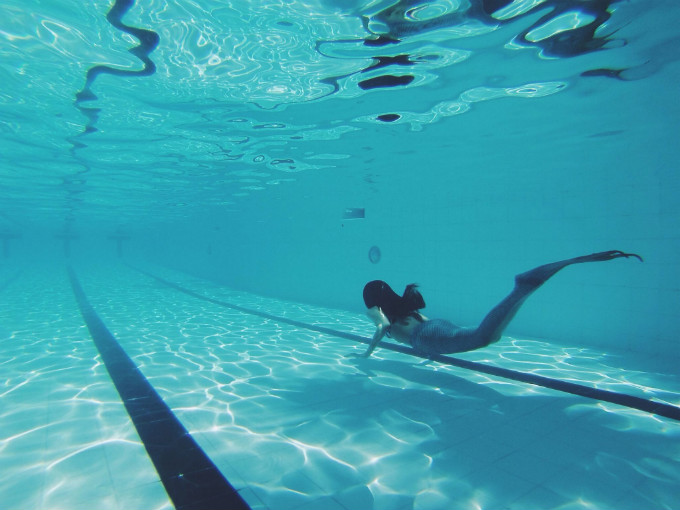 Swimming mermaids have long invaded the island of Boracay and now they are in Manila to help you become one. No, you are not swimming in Manila Bay. There are way cleaner pools where you can safely undergo feet to fins transformation. There are actually people who take this activity seriously, resulting to the term "Mermaiding." It is becoming a global thing and if you want to be part of an international school of merfolk, start your lessons now.
Philippine Mermaid Swimming Academy Manila: Various Sports Center in Manila
Rates: 1,500- 3,500 depending on type of lesson.
Go a la Hawkeye and save the world using a bow and arrow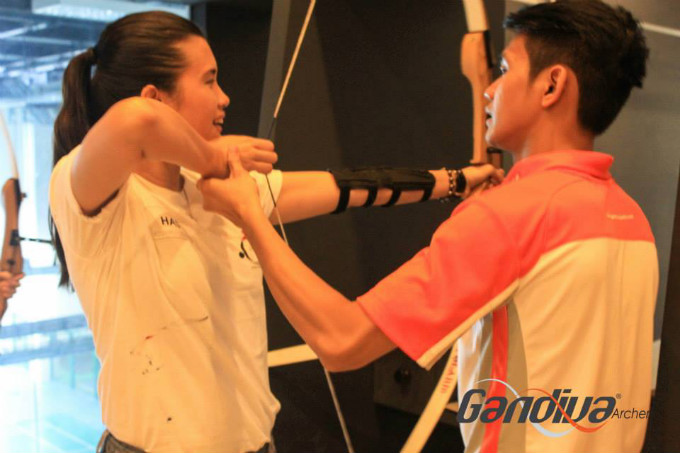 Hawkeye did not only make the outdated bow and arrows cool, he also made everyone hope to wield one. Now, you can actually learn how! Archery is actually a sport played in different international competition. In the country, there are several clubs that offer lessons to wannabe archers. Ditch the usual bowling night out with your friends, and try new activities like archery.
Kodanda Archery Range: Upper Basement, Makati Cinema Square, Makati City.
Rates: Php 6,000 for 10 session, 1 hour per session/ Php 580 per person per hour (walk-in)
Gandiva Archery: Unit 703-705 One Corporate Center Julia Vargas corner Meralco Aves. Ortigas Center, Pasig City.
Rates: Php 980 1 hour archery trial/ Php 12,000 basic module
Know if you can survive a zombie apocalypse with target shooting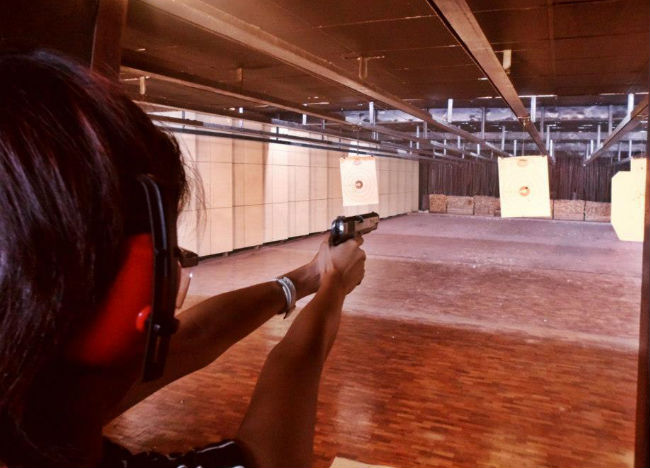 If you are not a Daryl Dixon and more of a Rick Grimes, you have to brush up your gun shooting skills before a zombie apocalypse ever happens. No zombie targets, though. Target shooting is a legit recreational sport that is getting famous among non-gun users. They too are probably getting ready for possible zombie invasion, so if you don't want to be left dead, check out the famous firing ranges around the metro to practice.
Commander Shooting Range: No. 6 12th Avenue, Murphy Cubao, Quezon City.
Rates: Php 250 Shooting Range Fee. Gun rental/ bullets/ target paper vary accordingly.
Jethro Shooting Range: Unit FB-46 First Basement, Makati Cinema Square, Pasong Tamo, Makati.
Rates: Php 1,893 or more depending on the number of bullets and type of gun.
Run free and wild with Parkour as if you're in a Bourne Legacy movie
Another action movie stunt that probably amazes you is Parkour. It is a skill that needs a lot of endurance and strength so it is not an easy feat to accomplish. But it is also satisfying to know that you are keeping yourself fit and healthy. Jump on roofs, do stunts, and run on walls just like Parkour experts. You can check out Ninja Academy in Pasig. By the name of their school, you likely know what you'll become after the training.
Ninja Academy: 155 Dr. Sixto Antonio Avenue, Pasig City.
Rates: Php 2,500 Monthly / Php 27,600 Annual
Wield a sword and imagine yourself as Kenshin Himura's apprentice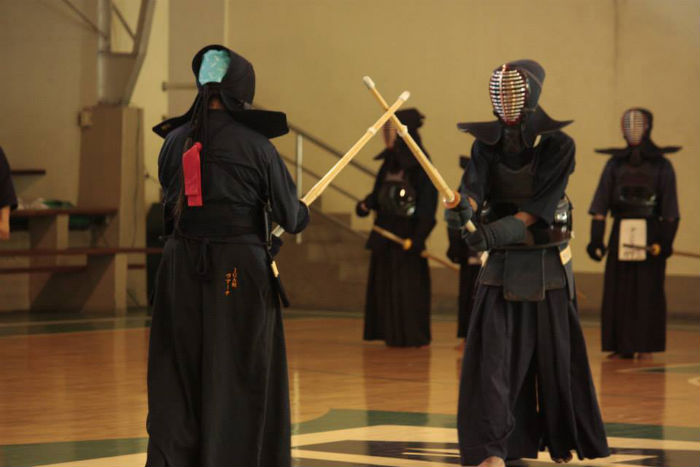 Who says you need to be living in Japan to learn their traditional martial arts? You may be living in an apartment in Cubao or a condo in Eastwood and still make your Samurai X dreams come true.
At least start with a Shinai first. It is the sword used in Japanese modern sword fighting sport, Kendo. Learn discipline, patience, and proper wielding of swords just like a true Japanese. One of the well-known Kendo schools in the country is IGA Kendo lead by Kendo sensei Koji Igarashi. It started as a small group, and now, it is a dynamic organization that spreads awareness of Kendo in the country.
IGA Kendo Club: Arena Fitness Center, 1623 Quezon Avenue, Quezon City.
Rates: Free Trial session/ Php 1,500 per month for beginners basic training
Learn Poi and know if fire dancing is a viable career for you.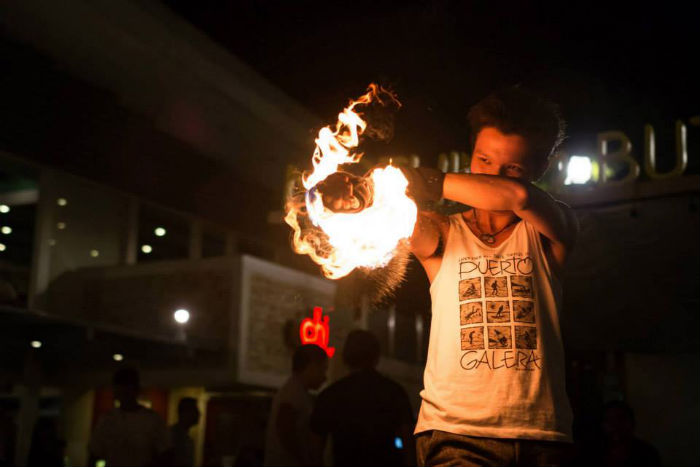 Your parents warn you not to play with fire, but if fire dancing is what they mean, then you might want to disagree. Fire is dangerous, and the thrill makes it a very interesting skill to learn. Imagine impressing your friends with a hot and captivating dance moves. However, you probably want to start with practice poi first before you upgrade to fire poi, to make sure that you can still finish your checklist.
Planet Zips: Various Location around Manila.
Rates: Vary according to location
Play the turntable like your an awesome DJ in rave party.
Ever wonder what is the "wicki wicki" sound you always hear from modern songs today? They'r probably made by music disc jockeys that employ turntable techniques like scratching and spinning to add spice to a typical song. Now, you can do this yourself by studying how to be a DJ. There are several DJ schools that can teach you the basics of turntablism and encourage you to become a DJ yourself.
DJ Academy Philippines: 312 AB Sandoval Bldg, Ground Floor, Shaw Blvd, Pasig City.
Rates: Vary according to level of experience.
Turn trash into cash by honing your craft skills.
If you love crafts and you want to take it seriously, you may want to stop watching YouTube tutorials, and start attending craft lessons from enthusiasts. Craft MNL is one of the organizations that offers lessons for artsy people like you. You can even turn the simplest items into extraordinary art pieces, which you can give away or sell.
Craft MNL: Unit 302, Pasay Road Condo (Pamana-Languages Building), Arnaiz Avenue, Makati City.
Rates: Php 1,500- Php 2,500 depending on the lessons.
Sure the skills you learn from these classes are not the resume-type of skills that can boost your potential to land a job. But hey, these activities are fun! Tag your friends along, and make this a barkada gimik. Adding these activities to your bucket list will definitely add happiness on your sometimes boring life. (Photo Credits: Trecblog, Sister Secrets)
Are you ready to fill your bucket list with these fun activities?
Kimpy Olivar is a dreamer. He dreams of being a writer, artist, dancer, teacher, scientist, billionaire, philanthropist and more. He loves to think that he is deep, funny and cool, but often it is the opposite. Given the chance, he would like to build a time machine to unveil the secrets of the world.