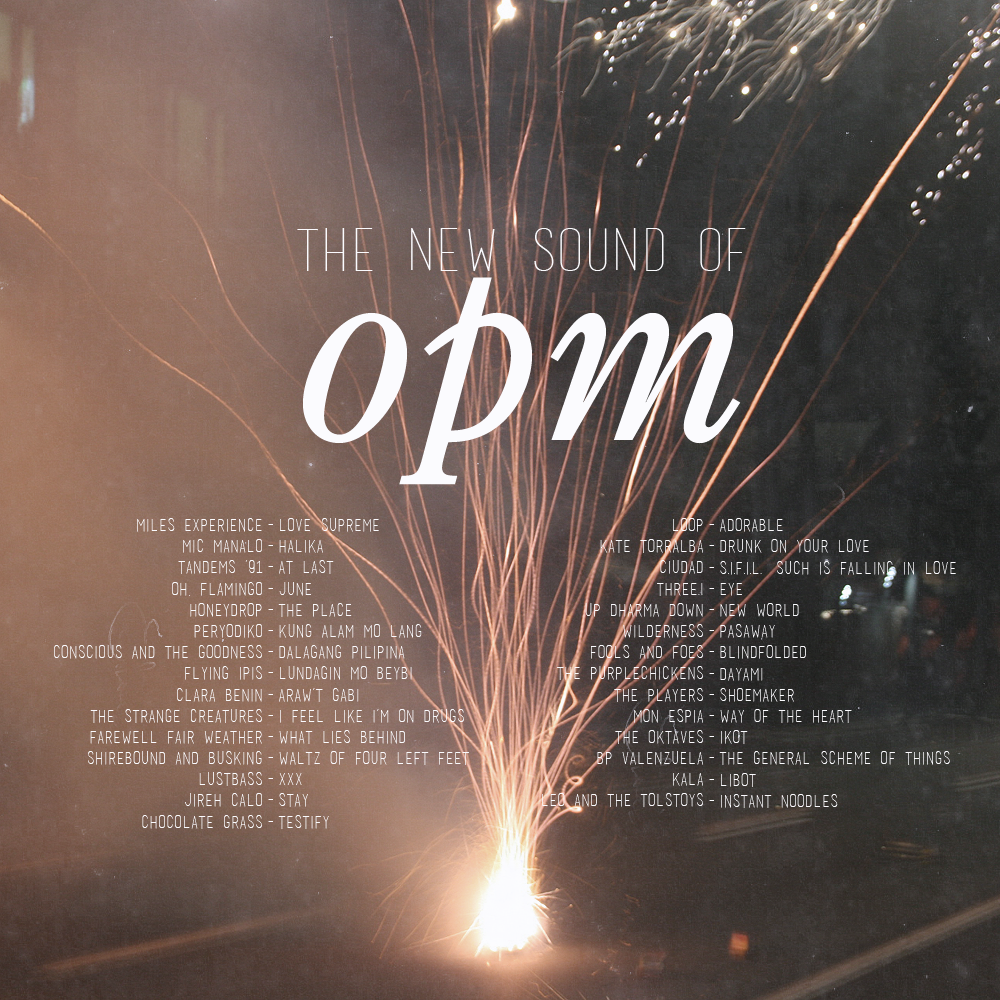 It's safe to say that we have been in a constant habit of craving and looking for new music that will fit our personalities. It binds us together to create such beautiful relationships among us. Just like language, music is dynamic. It continues to evolve to different tunes that become gem for different set of people.
In this case, it's fair to say that OPM today continues to thrive in our local music scene. Contemporary local music artists may have influences from foreign musicians and well-known Pinoy  bands like Eraserheads, Tropical Depression, Juan dela Cruz or even Cynthia Alexander, but they try to make their own identity and sound. Fortunately, they successfully made it and their music becomes accessible any time for those who wanna hear it.
Most of the songs from our playlist are fairly new from rising independent bands, while others are from respectable bands like Up Dharma Down. The playlist is a variation of sounds, vibes, and messages that allow you to experience a roller-coaster of emotions.
From soul to jazz to retro to indie pop/rock to kundiman to trihop, the new blood of local musicians offer new and impressive tunes that deserve to be part of our playlists.
Now, who says that OPM is dead? And because it's our first mixtape for 2015, we'd like to give you a little more than 20 songs. [Read more…]