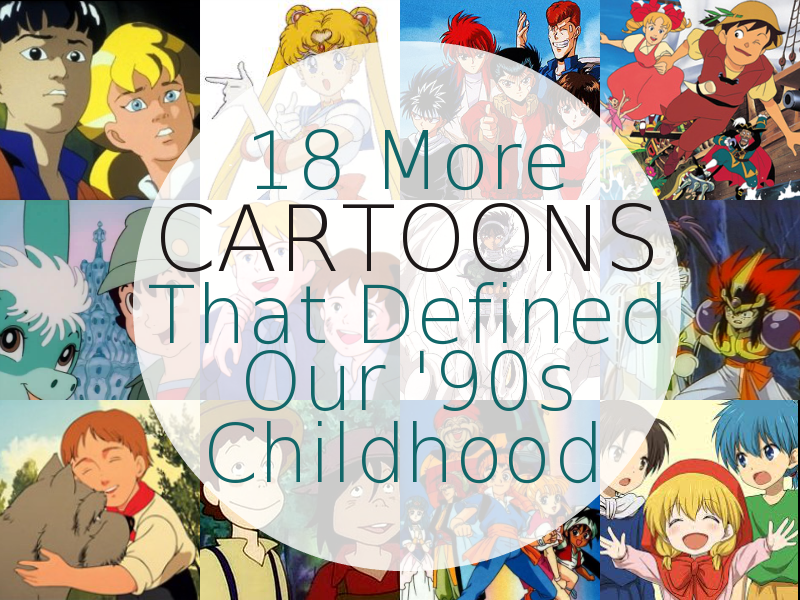 18 More Cartoons That Defined Our '90s Childhood
When we published a list of cartoons that defined our childhood, many became so nostalgic that they looked for the cartoons or animes* they loved, some even missing the point of it being a list of "morning cartoons." We completely understand. We, too, felt the same way, thus a follow-up list. Yay!
HOWEVER…
You won't find all your favorite cartoons on this list. But, if these don't make you reminiscent of your childhood, you're from another generation or the planet Namek. *wink*
Blue Blink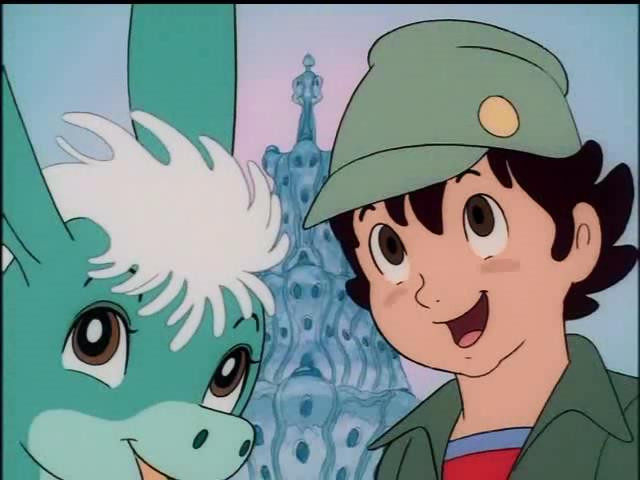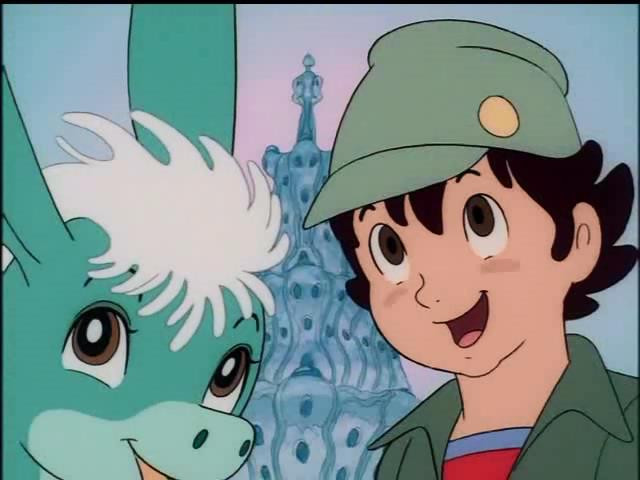 As all animes with magical creatures, Blink was special. But the cute blue pony doesn't do tricks or conjure useful things to save the day. It gives courage, literally, as a blue ball hurled straight to Kakeru's chest. The ending was a bit dis-couraging though. I couldn't believe Blink wasn't real and that all Kakeru's adventures happened on a single night, in his dream.
Magic Knight Rayearth

While most of our beloved cartoons were shown on weekdays, Magic Knight Rayearth was there to entertain us on Saturday mornings. It's about three spirited girls who are drawn to planet Cephiro to protect it against evil. The power bestowed upon them is able to awaken the rune gods or robots that Luce, Marina, and Anemone must pilot to fight Cephiro's enemies. If the story line didn't stick to you, maybe the theme song did.
Peter Pan

What happens when classic English literature meets Japanese? As with Peter Pan, we get a long story filled with extra adventures, extra characters (remember Princess Luna?), and many many fun sub plots.
And for most '90s Filipino kids, this was the Peter Pan that we grew up with. Only Japanese imagination and Filipino dubbing could produce a stupid fun gadget as the kiliti apparatus. Nostalgia overload!




Mojacko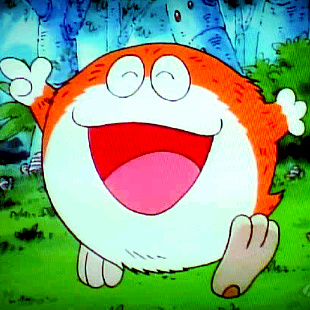 Re-screened several times throughout our childhood and for the benefit of the next generation, Mojacko is also one of the most-loved anime of all times on Philippine TV. Haven't you already developed a soft spot for this round cuddly orange alien that talks and eats more than he breathes?
Kimba the White Lion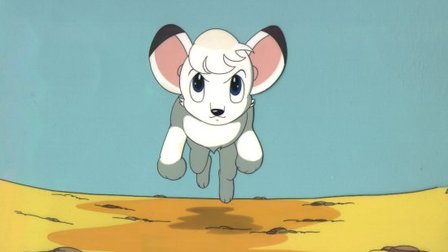 If you surfed other channels for good cartoons, you'd probably know Kimba, the cute little lion who tried to bridge understanding between encroaching humans and wild animals. I found out it was the first colored anime released by Japan. I remember watching this shortly before returning to ABS-CBN for whatever cartoon was to be shown at 4 PM.
Ghost Fighter
One of the animes I could rewatch without getting sick of it. Ghost Fighter was localized in the late '90s, when "tex" was still a popular street sport among the '90s kids. Yup, I played tex with my brothers against the neighborhood boys, but I also did what sensible little fangirls do – create an album collection to keep the good ones, especially Vincent portraits from creasing.
B't X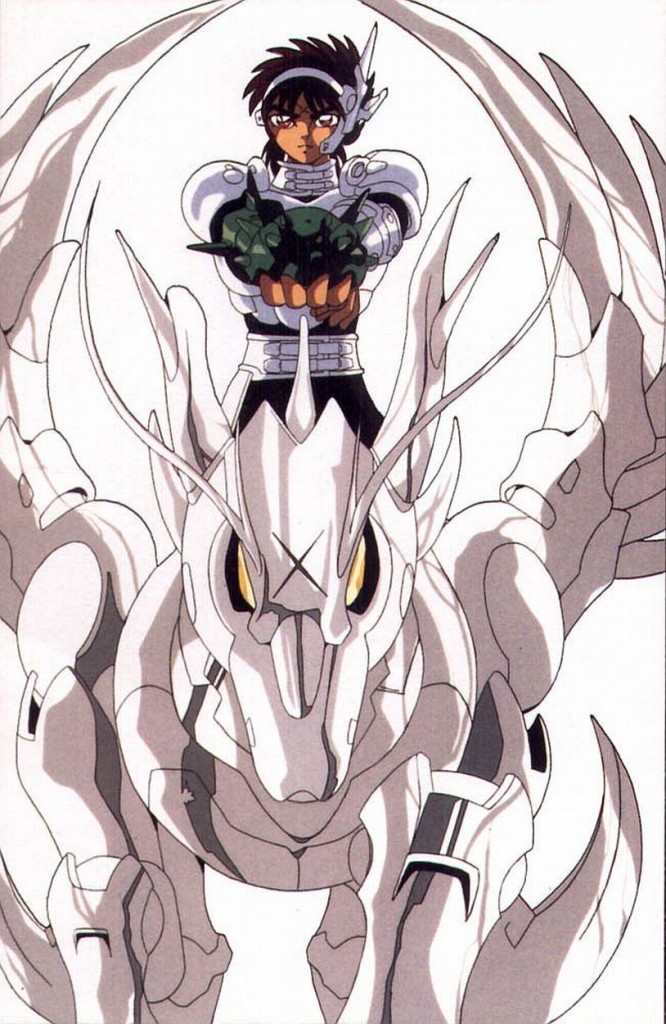 Tipi Takamiya** together with X is in a grueling quest to rescue his beloved brilliant brother from the clutches of evil. It was a gloomy anime that probably had more tragedy than adventure in it. Please tell me, as I don't remember finishing it, was he able to get his brother back??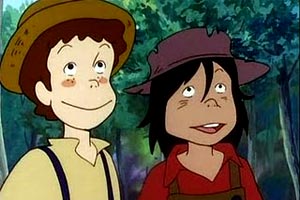 Naughty and clever, Tom Sawyer along with best friend Huck Finn, told the story of mundane Mississippi through their (mis)adventures. The Japanese anime adaptation was shown more than once that's why it became more popular than "Huck Finn," or what was dubbed as a Great American Novel, also by Mark Twain.
I'm pretty sure you still remember the song, which sounds more like a chant, "Ang bahay ni Huck ginagawa…"
Ranma 1/2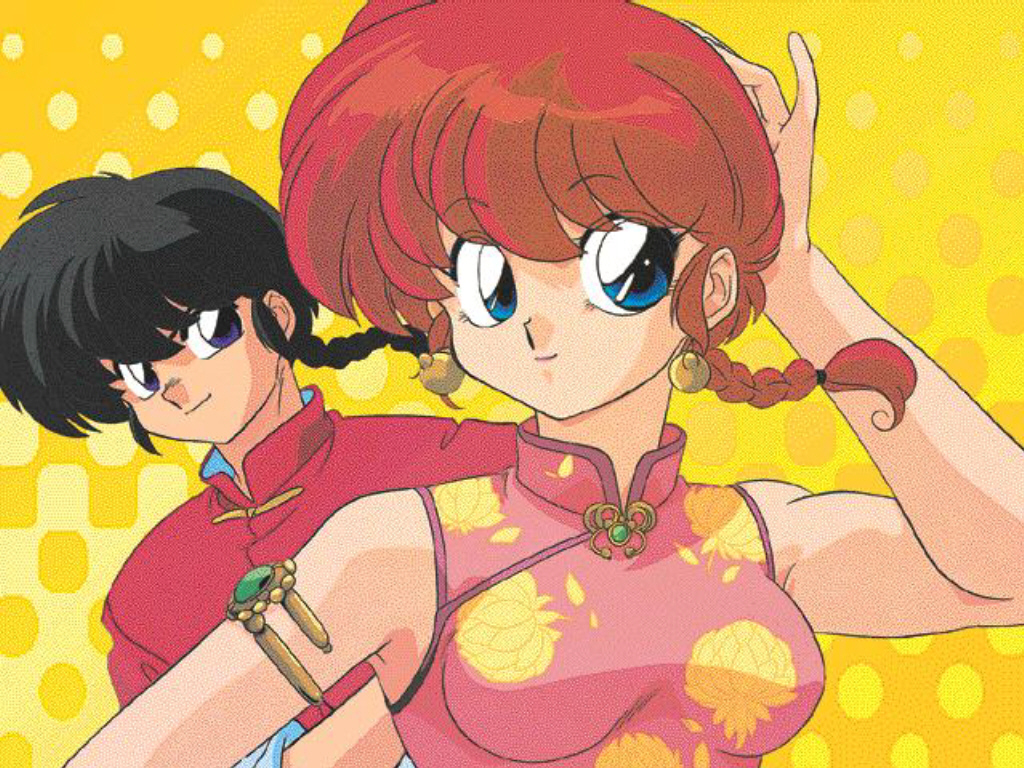 Whether Ranma is going to be a man or a woman is determined by a bucket of water. What can ever go wrong? His relationship with Akane and the others who wanted him to be a she. But sometimes, it's Ranma himself who uses his female persona to escape or win tight situations. The plot and combination of characters, plus the circumstances make it one hell of an entertaining anime.
Time Quest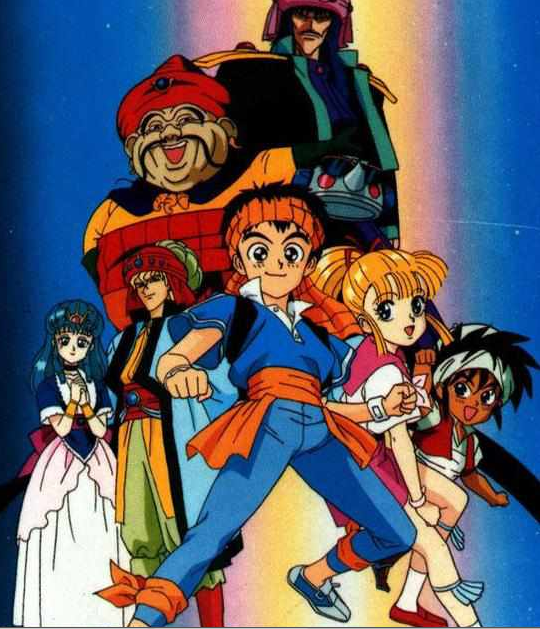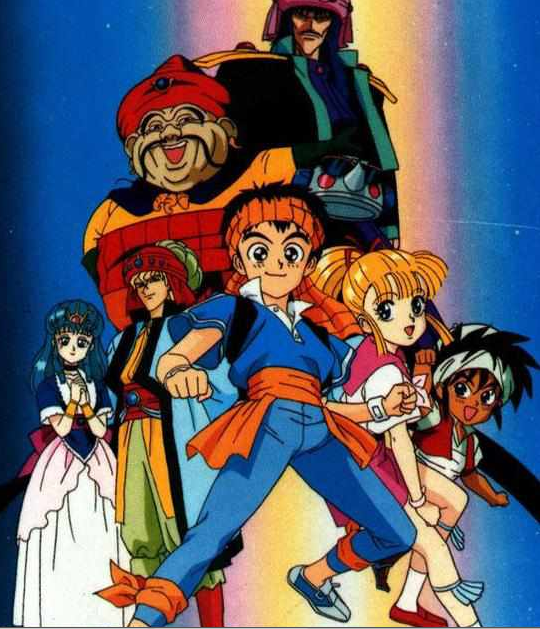 Though it's actually "Time Travel Tondekeman," Filipino dubbing popularized it as Takure. TV5 later aired it bearing its real title.
Accidentally activated, Takure, a talking time travel machine sent Henry and Mayumi back in Baghdad's past. There, they met Abdullah, the tiny man who stole Takure to carry out his mission of abducting Princess Shalala for his master. It turns into an endless time travel chase: our heroes trying to get Takure back, saving the princess, and defeating Abdullah's oversized emotional genie with their brilliant tactics and Henry's soccer kick.
Definitely my favorite. Who wants a copy of its theme songs?




Dog of Flanders
Young Nello and his grandfather delivered milk for a living. One day they met badly beaten Patrasche and adopted him. This faithful dog became Nello's companion after his grandfather died.
More popularly known as "Nello," the image this cartoon left me was of the two lifeless bodies inside a church in the snowy morning of Christmas. How could the neighborhood be so heartless?? It was so sad I must have cried on that last episode. If you're feeling too nostalgic, watch the live movie adaptation.
Akazukin Cha Cha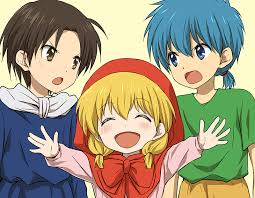 Chacha is a charming, magical girl who hasn't mastered her spells. Although she trains under the world's greatest magician, who is also her guardian, she brings about hilarious disasters whenever she uses her power. But, she also wins challenges with her best friends, Shine and Riya who constantly fight over her affection.
And so did my anime enthusiast classmates who wanted to be Shine and Riya after I claimed to be Chacha one day at school. Because of the buzz, the history teacher sent us outside.
Sailormoon
This was probably one of the most-watched cartoons at the time. It starts with a group of earth-savers led by Usagi or Sailormoon who is often helped by a mysterious, handsome ally, Tuxedo Mask. Sailormoon, Mercury, Venus, and Mars derive their powers from the celestial bodies they represent. As the story progresses, many more characters as well as villains are revealed.
Hulyo at Hulya: Kambal ng Tadhana
Born at the same place and lunar time, Hulyo and Hulya bear powers of celestial proportion when they hold hands. Despite being unrelated, Hulyo being Chinese and Hulya being English, they stick together as they face obstacles that enhance their powers. Later, they fulfill the prophecy, defeat the empress, and their powers start to fade, but they refuse to be separated.
Zenki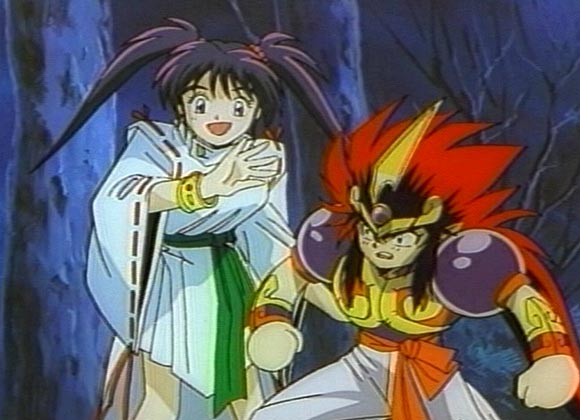 Zenki is the cursed little devil who is sometimes cute, sometimes despicable. But despicable as he might be, he couldn't do much havoc if it's not in Cherry's will. Cherry, his guardian, holds the precious amulet to his release, making the series action-filled and funny at the same time. When released, he takes his full form to fight the seeds of evil and eat them after. I'm sure Zenki's signature fighting weapon sticks with you till now: Kuko Ni Diva!
Little Women 2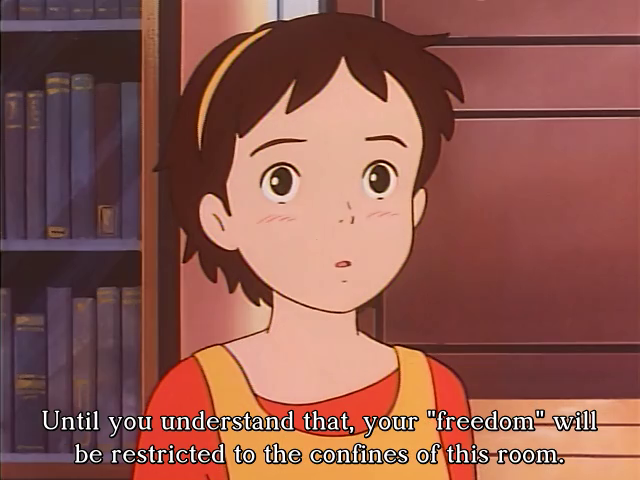 In this sequel of Little Women, Josephine March or "Jo" meets Nan, the adamant, free-spirited, but compassionate tomboy who was exactly like her more than a decade ago. Having established a school for boys with her husband, their sons, nephews, and several orphaned boys are not the only "boys" she has to educate.
Mga Munting Pangarap ni Romeo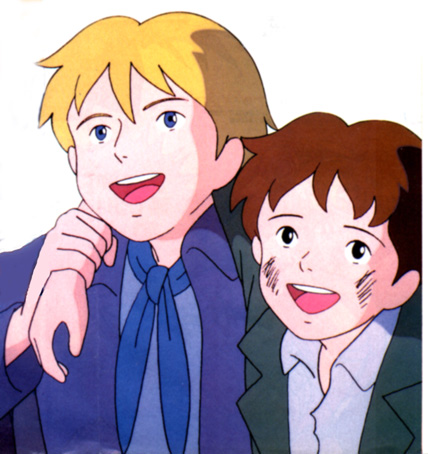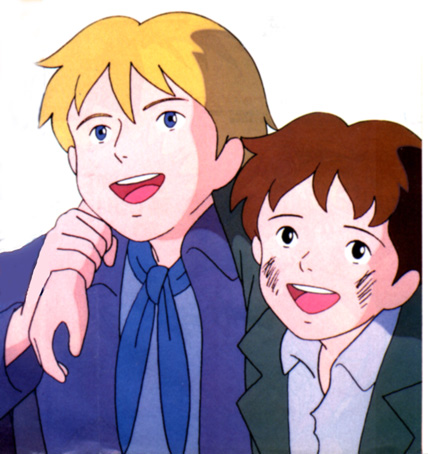 From the moment Romeo left home for his family's future, I knew I was gonna see his plight till the end. More so when he met Alfred and then Dante, Nikita, etc.
The story combines real-life circumstances of underpaid boys cleaning the chimineya of Milan with adventures of growing up boys who had dreams of their own. The series was affecting as it was fun. We shared the successes of Itim na Magkakapatid and Alfred's plot to get his sister back from the people who stole their wealth.
Dragon Ball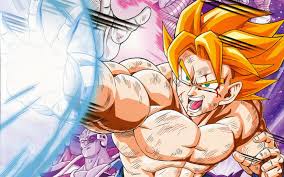 Dragon Ball is an age-old anime set into the future. Even in the modern times, it's still futuristic as capsules are yet to be invented in the real world. Not counting its 15- minute slot on GMA7 today, it was re-screened several times on Philippine TV, ensuring that kids of the 90's get to watch Goku grow up to Sayanhood and beat enemy after enemy that comprise the earth's most ambitious annihilators.
Of all these cartoons/animes, what makes you most nostalgic?
Notes:
* I used "cartoon" and "anime" interchangeably in this article because they're technically the same. Anime is the Japanese term for animation or cartoon.
** Filipino dubbing made his name sound like "Tipi", but in the Japanese version, it's "Teppei"
Updated September 8, 2014.
Des Cambaliza is a traveler, nature lover, and an entrepreneur who tries to capture in photos how she sees the world.