Post Mother's Day Special: Lessons I've Learned From Her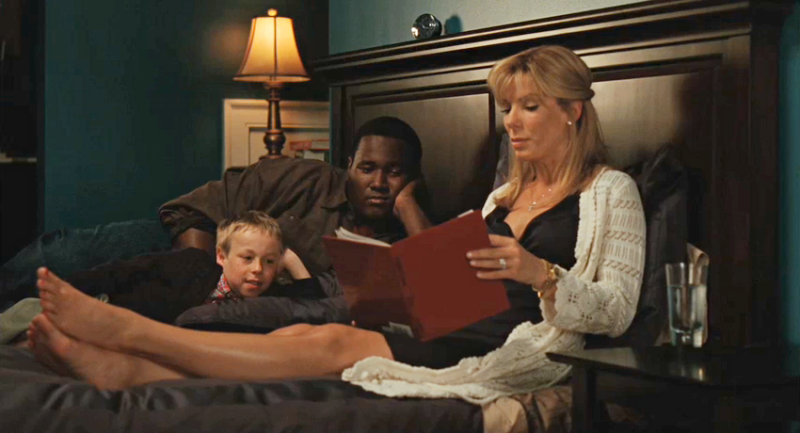 We may always think that we can be great in our simple ways. Doing things that might be new to us and feeling proud to do something. But, behind those simple achievements that we have made there is one person who's always behind our back through ups and down. Mother's Day may be a week over, but honoring our mother and those whom we consider as mother figures shouldn't be limited on that day alone. It will never be too late to express how we love our moms and it will be better to share things that we have learned from them. I'll start by saying that my Mama may not be that perfect, but for me she is the best! She taught us a lot of things that will be beneficial on our life. Sharing her cooking and some baking skills are one of the things I love the most. But, most of all she taught me to be strong and always stand to what I know is right. To be kind, respectful and generous to anyone and just give the best that I can. To make decisions on our own for she believes that's the only way for us to realize that life will never be easy and they will not always be there to guide us. She wants us to be independent and wise in everything that we do. I'll be forever grateful for she doesn't get tired of taking care of us, for she always want us to be a better person.
What my co-authors learned from their moms or to those they consider as their mom:
The best lesson I've learned from my mom is to be kind. At all times. People won't remember you for how you looked, how you talked, what you wrote, the clothes you wore, or how you styled your hair. But they will remember you for the way you treated them—good or bad. So, be kind. Even when times are tough or people don't treat you the way you want to be treated, be kind. Always.
– Ayessa
My mom has instilled a lot of values to my siblings and I. As years pass by, we imbibed them. She taught us to respect and love one another, to have strong faith in God, to become what we want, and to be good to others, to name a few. As a mom, she never fails to remind us that being a good person will lead you to a long way. That is why we strive hard to become the best person that we can be. I wouldn't know where I am right now without my mom. With all the sermons that I get from her, I definitely learned a lot. I am deeply grateful for having her around all the time. Things might get tough at times, but I will always remember what my mom has taught us. I may not be the best daughter a mother could have, but I assure my mom that I will do my best to make her proud. Life is way more bearable and wonderful with my mom. And I am honored to be her daughter. I love you, Mama!
– Eunise
I learned from my mother that women are the ones who hold relationships together. In the face of any difficulty, as long as a woman doesn't give up even if the other people involved have already given up, as long the mother/wife/girlfriend doesn't, then things can still be fixed. Through this, I learned strength from my mother who has never given up and has fought hard to keep the family together.
– Jane
I grew up having two moms and I'm so grateful with that. They taught me a lot about life. My mommy taught me how to dream big and strive for happiness while nana taught me to become practical when it comes to things.
Although, they both have different views on things, still, I was able to apply it in my life. I love them both and because of them I became a better person.
– Jinky
What I've learned from my late lola, who was the one who raised us three, is to sacrifice everything for the one you loved. She loved us three that despite of her age, she was willing to run our little food business from going to the market in the morning to cook and sell till evening to support our education and give us all we need. My lola did lots of sacrifices first to her 7 children and then to three of her grand children – it's me and my two siblings. It's hard to do but if you truly love someone, you will do anything even if there's nothing left for you. Truly loving your family and being strong for them are the things I learned from my nanay-lola that make me so grateful to the Lord. Happy Mother's Day to my lola in heaven. I love you!
– Joycy
My mother is my teacher, my friend, my confidant, my enemy, and many more. She has been in the past 25 years and I am happy that she is always there to push me to become who I am today. She is ever supportive, even if I am not always there to help her. What did I learn from here? A lot! The best lesson I learned from my mom is to not depend on other people. She told me that if I can do it on my own, then don't ask for someone else's help. If I need something badly, don't borrow other people's things; buy it if I have too. She told me this in high school, after helping so many of my friends, but I never received any help from them whenever I need one. I also learned how to cook, fold my clothes, wash the dishes, tie my shoes, wash my clothes, clean the house, and say 's' properly without being bulol.
– Kimpy
How about you, what are the things you've learned from your mom? Feel free to share it with us!
Photo Credits: Alcon Entertainment //
Simple yet full of aspirations in life. De-stressing through baking, cooking and listening to good music. Wandering around with good food and company is a priceless experience for her.