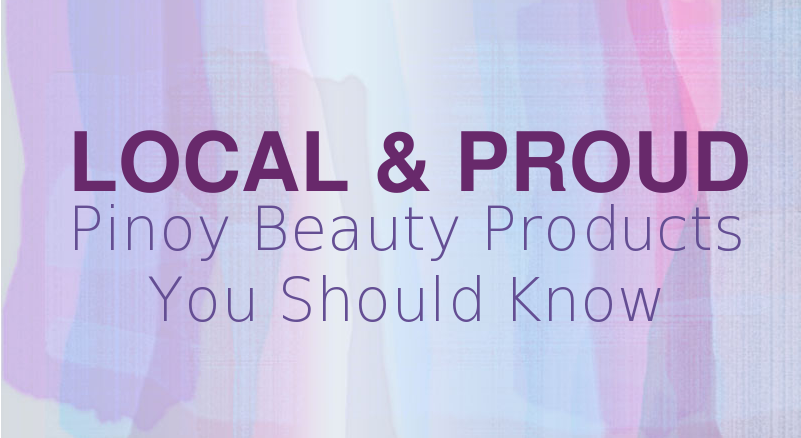 Local and Proud: Pinoy Beauty Products You Should Know
A quick look at a Filipina's kikay kit is a testament that local cosmetic brands have not yet fully penetrated the market. When it comes to beauty products, our first thought goes to the pharmacy drugstore finds mostly from international brands. But there are numerous names in the industry that have been making waves among Pinoy beauty junkies.
Whispers through the grapevine, also known as social media, tell us that there are Pinoy cosmetic brands offer products of top-notch quality with cute packaging and good results to boot. Skin care doesn't have to be expensive, and it certainly doesn't have to be from global brands. Here are some local beauty brands that are making their name in the Filipino market.
Happy Skin
Makeup can be damaging, but Happy Skin aims for their products to care for your skin. Created by the powerhouse duo Jacqe Yuengtian-Gutierrez and Rissa Mananquil-Trillo, the brand promotes makeup that works well for the skin instead of against it. Despite being a new face in the market, their Moisturizing Lippie already sells 100 tubes a day. This is a proof that women are craving for this locally made product that aims to make a Filipina's skin happier. Besides, who can resist the extra cute packaging and witty product names?
Must-try products: Shut Up & Kiss Me Moisturizing Lippie, Don't Get Mad, Get Even Hydrating Powder Foundation, Second Skin (SS) Cream Silicone Free Foundation
Website: http://happyskincosmetics.com/
(Photo credit: jenniepperson.com)
Human Heart Nature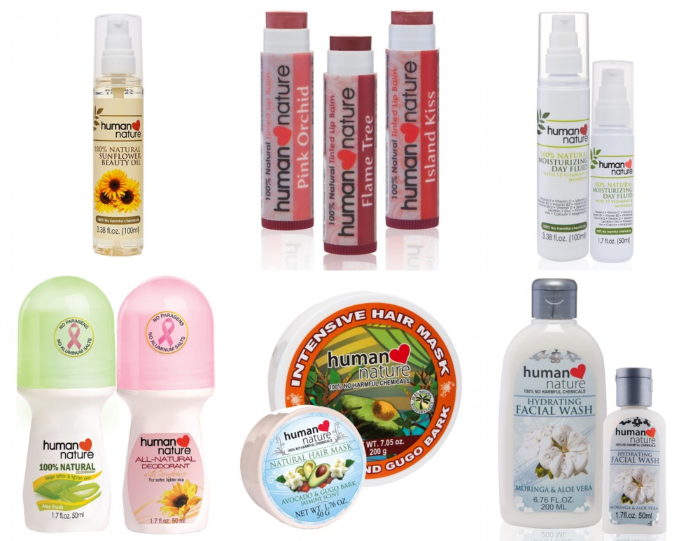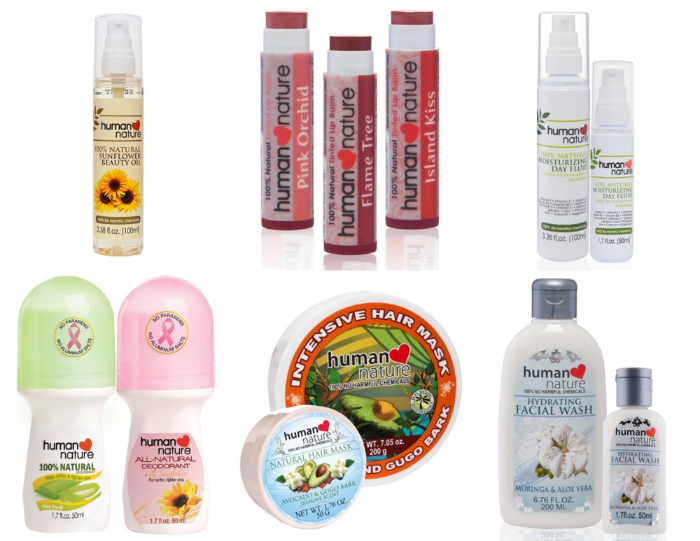 Certified organic and cruelty-free products — these are the two characteristics Human Heart Nature live by. Started in 2008 by the sisters Anna Meloto-Wilk and Camille Meloto, this brand pushes for affordable and natural cosmetics easily accessible by the common Filipino. At the same time, the organization's line of products range from skin care essentials to hair care necessities to mineral make-up.
Must-try products: Natural Moisturizing Shampoo and Conditioner, Sunflower Beauty Oil,
Website: https://humanheartnature.com/
(Photo credit: handpaintedsky.wordpress.com)
Ellana Mineral Cosmetics
Finally a cosmetic brand that caters to our Southeast Asian tones! Ellana Cosmetics offers a range of mineral products which aims to give you a sheer and glowing skin. Besides mineral foundation, they also have a wider array of lip and cheek tints, eye shadows and brushes. If you're keen to try their products, you can ask for a free sample through their website and have it delivered to your doorstep.
Must-try products: Pressed Mineral Foundation, Intensive Blend Mineral Loose Powder Foundation
Website: http://ellana.com.ph/
(Photo credit: shensaddiction.com)
Snoe Beauty Inc.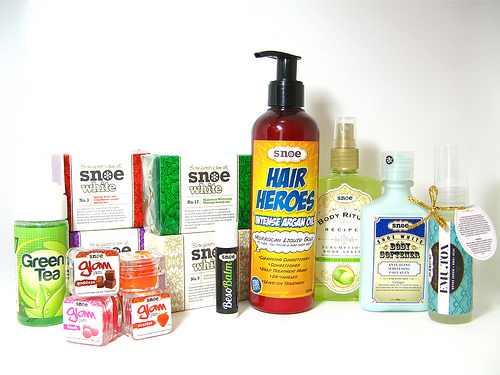 A brand that includes makeup and beauty tools, Snoe has become a hit despite its relatively new presence in the market. With its incredible range of makeup and skincare products, there's something for everyone. The remarkable packaging design and creative product names make it standout among other brands. It's also easily available in department stores around Manila.
Must-try products: Snoe Hair Heroes Super Fresh, Special Black Beauty Bar, Here Comes the Sunblock
Website: http://www.snoebeauty.com/
(Photo credit: projectvanity.com)
Ilog Maria
Located in Silang, Cavite, Ilog Maria Honeybee Farm offers not just walking tours but also a line of locally produced bee products. From their 800 colonies of bees, they have created a line of products such as raw honey, fresh royal jelly, honey cider vinegar, bee venom and so much more.
Must-try products: Ilog Maria Honeymilk Lotion, Royal Jelly Hair Oil, Honey Cider Vinegar
Website: http://www.ilogmaria.com/
(Photo credit: edvhopeherbalcare.net)
It's essential that we support homegrown brands to motivate other aspiring entrepreneurs to start their own business line. But of course, we don't just promote these products because they're proudly Pinoy- made, but they are the best example of local brands who don't only push for quantity but for the best quality there is.
Do you know other Pinoy-made skin care and cosmetic brands? What's your most trusted local beauty product? Share them below!
Jane Galvez is a ditzy daydreamer and wannabe writer from Makati. She enjoys good sci-fi and cheesy YA. You can read more of her musings on Oh My Janey. She's also a self-professed fangirl. She rants over here.