Generic Gifts Your Friends Don't Want To Receive For Christmas
While we do accept any type of gifts this Christmas given with love and sincerity, we sometimes hope that we get something more unique, personal, and useful.
Remember when you had to buy a unisex gift for your Monito-Monita in grade school? Your teachers don't want to be bothered with writing the name of each student in your class. They decided that unisex gift are the best Christmas gift. They'd put numbers on your gifts and then they let you draw the number of the gift you will receive—only to open a bunch of things you don't actually need. Yeah, that's the saddest parts of a school Christmas party.
By now, you probably think that you are already past this stage. Unfortunately, your friends can sometimes be like your old teacher who doesn't want to be bothered. As you know, as much as we love gift giving, there are also so many things to hate about Christmas. The traffic and the crowd are primary examples.
To make their gift buying so much easier and yours as well, we listed a few generic gift ideas you should probably avoid giving to your friends. In case this list is already too late, maybe you can do something to make up for it.
Mugs
Sure, your friends love coffee and she will definitely need a mug to use in the office. Only, his other officemates and friends are deciding he loves coffee so much he needs 6 mugs this Christmas! Just avoid giving mugs, no matter how cute or appropriate the designs are. They last long so he has old but trusted mugs to use.
In case this list is late:
If we are too late already, might as well put a few candy or chocolate bars in the bag. You can also put a beautiful accessory for her to use. Use the mug to creatively wrap your gift ala gift pack.
Picture Frames
A picture frame is one of the gifts that you give to people you don't actually know. If you ever give this to your workmate, he will think that you actually hate him. If you decide to give to a friend, he'll think you don't know him that much.
In case this list is late:
At least add a photo of you and your friend to make it personal. You can attach a letter as well, reminding of your happy memories together. Now that is what he will appreciate better.
Wall Clocks
Every body uses wall clocks or alarm clocks. But too bad he already has a watch and a phone to use. Clocks at home are almost like a commodity but a family does not need two or more at home (not unless they have a very huge house).
In case this list is late:
You should have at least bought a very attractive clock, your friend won't mind hanging two wall clocks. There is nothing much to do about it, but if you are adventurous enough, make a one-of-a-kind clock. Disassemble the clock, and DIY it to greatness.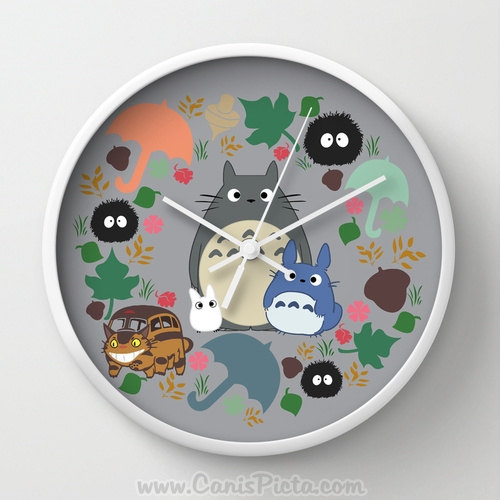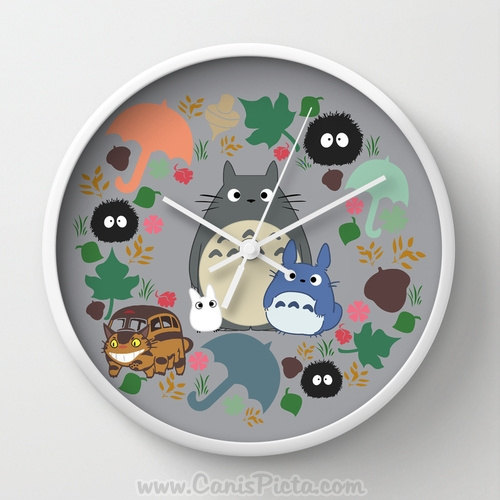 (Totoro Catbus Soot Sprite Wall Clock)
Photo Albums
This is one of the common gifts you give during a unisex exchange gift. This is also anyone's least favorite to receive. Photo albums are not that useful anymore, especially today when photos are conveniently uploaded online.
In case this list is late:
If your friend is really sentimental and he likes looking at actually photos that viewing them online, an album with your photos together is a better option. You can also use your scrapbooking skills, and make your gift more creative.
Handkerchiefs
You know what they say about people who receives handkerchief as gifts? They will grieve and cry. You don't want that to happen, do you? In case your friends do cry, we are sure it is because you did not even value your friendship that you did not think of a better gift for them.
In case this list is late:
They say adding a peso shields your friend from the belief that they'll end up crying. But we dare you not to be cheap. Add handmade items that they will love. A friendship bracelet or coin purse perhaps? You may also add his initials or name on the handkerchief to make your gift personalized.
Memo Pads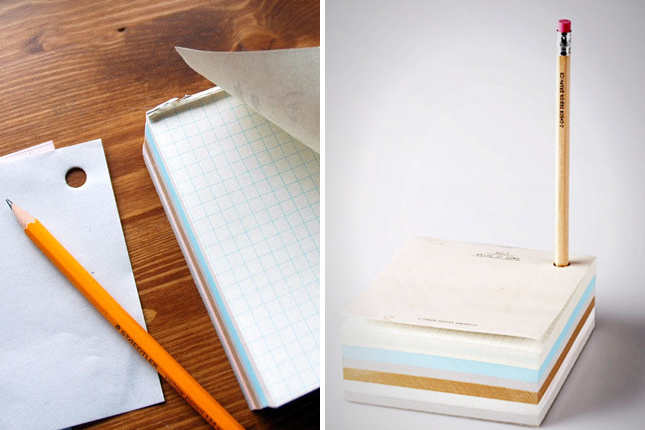 (O-CHECK Accessories – Memo Pad)
Unless your friends really like giving out memos, this gift will just rot in their drawers. If he is an office worker, he obviously has memo pads supplied by the company. So what would be the use of your gift?
In case this list is late:
We just hope that you bought a memo pad as quirky as these. Another idea is to print out instructions on how to fold Origami, they can use your memo pad to practice. If you are more creative, you can create an old-fashioned flip book animation.
Fruitcakes
It is a holiday tradition to give fruit cakes, but not all loves this food. This cake has a bad reputation for tasting and looking so bad. It is all because of the aging process of this supposed to be delicious cake. Those dried fruits and nuts, don't even help to make it look appetizing.
In case this list is late:
Give a card along with the cake, saying sorry how this gift will be stuck in their refrigerator for the next few months—of course that is not possible (maybe yes) so why not chop up the cake and make fruitcake pudding or fruitcake cookies? Hopefully this will suppress the taste of the alcohol. If you don't want to deal with it, print cards of these recipes.
Queso de Bola
It is pungent and it is too salty, why would you think that you friends would love this iconic Christmas food? This food is at par with the fruitcake for being one of the ridiculed food during noche buena. They would probably appreciate it in their tables, but not on their plates.
In case this list is late:
Queso de bola is like other cheeses in Europe. Some are even more infamous than this. Why not jazz up your gift by making queso de bola cheesecake, or ensaymada. This might lessen its sharp taste. You may also print cards along with these food ideas.
It is indeed the thought that counts. What is important is the gesture of giving, and being remembered this Christmas. But you could have exerted a little effort to think of a gift that your friend will love.
In the end, if they really value your friendship, they'd forgive you for getting them another generic gift. It is Christmas after all.
(Photo credit: Blommi)
Kimpy Olivar is a dreamer. He dreams of being a writer, artist, dancer, teacher, scientist, billionaire, philanthropist and more. He loves to think that he is deep, funny and cool, but often it is the opposite. Given the chance, he would like to build a time machine to unveil the secrets of the world.