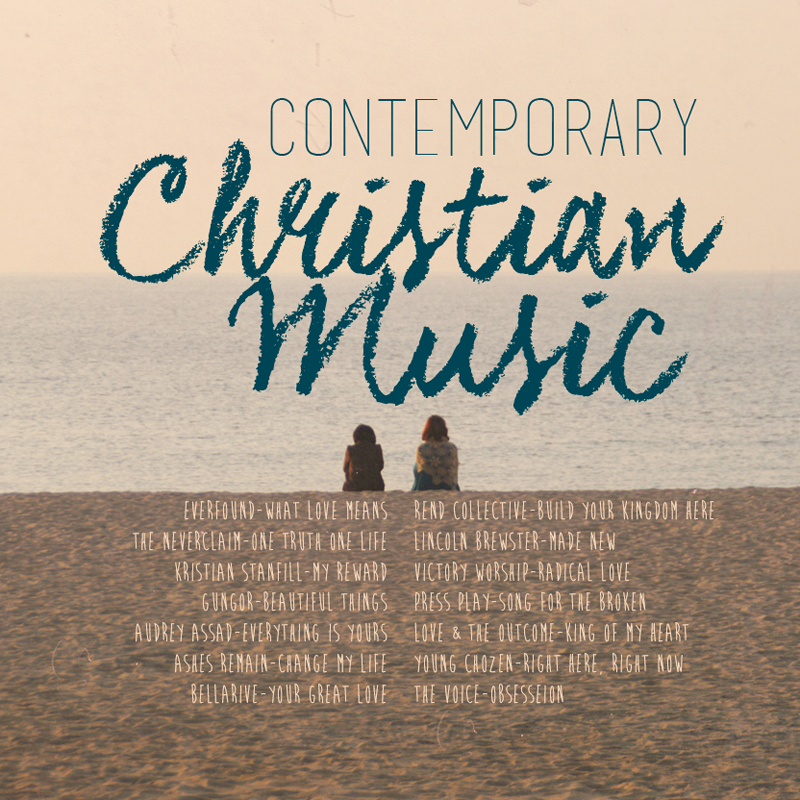 Monday Mixtape: Contemporary Christian Music
A week had passed after the papal visit, and until now we can still feel what people called the "Pope Francis effect." The pontiff's visit was short but it brought a huge impact into our country. His Christ-like humility, sincerity, and love for God totally captured the hearts and minds of Filipinos from different walks of life regardless of beliefs.
In the recent five-day long trip of Pope Francis, we witnessed millions of people lining up in the streets, braving steady rain and intense heat just to see the charismatic pontiff. In spite of the bad weather, they poured their hearts out as they worship God and sing Christian songs like "Tell The World Of His Love" and "We Are All God's Children" with the people's pope.
Singing songs of praises is part of our Christian culture. During mass and church services, we worship in a form of song and even dance. Worshiping through songs is a powerful way of responding to those attributes of God, communicating the Gospel of Jesus to the world and declaring what Christ has done on the cross.
Apart from the songs of some popular contemporary inspirational groups/bands, like Hillsong UNITED, Casting Crowns, Planetshakers and the Newsboys, or some well-known Christian solo musicians such as Matthew West, Chris Tomlin, TobyMac, Don Moen, Kari Jobe, Carrie Underwood and Francesca Battistelli, there are other contemporary artists who are making some of the best Christian music that deserves to be heard.
Let's continue to bring praise and glory to God with this inspirational and uplifting worship playlist from various musical genres and contemporary Christian artists:
Everfound – What Love Means
The Neverclaim – One Truth One Life
Kristian Stanfill – My Reward
Gungor – Beautiful Things
Audrey Assad – Everything Is Yours
Ashes Remain – Change My Life
Bellarive – Your Great Love
Rend Collective – Build Your Kingdom Here
Lincoln Brewster – Made New
Victory Worship – Radical Love
Press Play – Song For The Broken
Love & The Outcome – King Of My Heart
Young Chozen – Right Here, Right Now
The Voice – Obsession
To play it on loop, listen to our playlist on Youtube.
Can you recommend other good Christian music? Sound off in the comments below!
Jinky is a moody human being, an Asian & hollywood films/series buff, travel enthusiast, hopeless romantic gal, bookish, and a dreamer who has so many frustrations in life.