Definitive Ranking of The Voice Philippines Season 2 Blind Audition Performances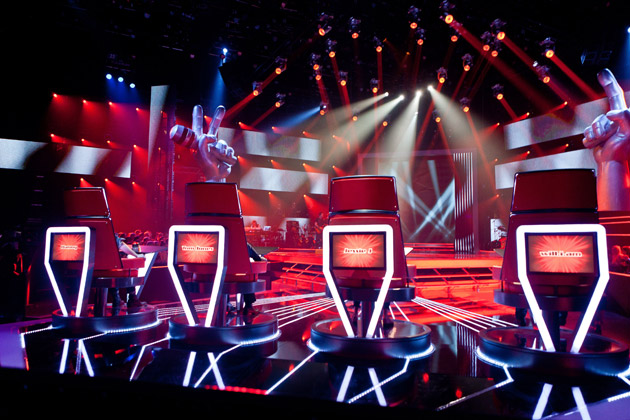 Pinoys eat and breath music, that is why we love being entertained with music content where Filipino musicians from all around the world showcase their talents. Whether they are driven by money or by their passion, we don't care. We just want to thank them for giving us good music.
It is not surprising that months after ABS-CBN ended the Voice Kids PH, another season quickly followed. This time, a regular edition. Every weekend, a bunch of artists treat us to a night of pure musicality and entertainment.
The show is coming on its battle rounds. Soon, these hopefuls will be eliminated one by one. But before that happens, we picked 10 of  season 2's memorable blind audition performances and ranked them according. If you don't agree with the list, be our guest and share with us your own rankings.
10. Poppert- Luha (Team Sarah)
His voice is captivating, that is why he made four coaches turn for him. This Rak of Aeigis theather actor made his own rendition of the famous song Luha. With Poppert's powerful voice, we couldn't wait to hear him perform again.
9. Daniel Ombao- Tadhana (Team Sarah)
His voice might be an exact copy of Bugoy Drilon's famous RNB quality of voice, but he sure knows how to make Tadhana feels-enducing. We are sure coach Sarah will have a hard time in the Battle Rounds.
8. Ferns Tosco- Ang Buhay Ko (Team APL)
Guitars seem to be a thing in this season's contestants. But Ferns stands out amongst them. Not just because she is one of the few girls who played the guitar, but because she does singing and playing the instrument so well—with a mix of humor for entertainment.
7. Bradley Holmes- Long Train (Team APL)
Coach Bamboo thinks that he came out too strong, but we hope three coaches are enough to prove our point that he could be Team APL's representative to the semifinals.
6. Joniver Robles – I Don't Need No Doctor (Team Bamboo)
We don't care if we can't understand the lyrics properly (or the title of the song confused us), because his voice is good enough to give shivers through our body. Oh, we also don't need any doctor—your voice is enough.
5. Nino Alejandro – Highway to Hell (Team Lea)
Coach Lea's line up is quite underwhelming this season, to think that she has a title to protect. But this rocker's powerful vocals might make up for that.
4. Tanya Diaz – What About Love (Team Bamboo)
A few notes after starting, the four coaches are already up on their feet glorifying this Tanya Diaz's strong rendition of the hit '80s classic. This girl's vocals and presence totally rocked the whole studio. Just look at how emotional Bamboo and Lea were.
3. Rence Rapanot- Mateo Singco (Team Bamboo)
He is a four chair turner who plays the guitar well, and has a huge passion for OPM. What's not to love?
2. Kokoi Baldo- One Day (Team Sarah)
We thought reggae will never see its lights in Philippine singing competitions. We were wrong. And as Lea said, its worth it.
1. Jason James Dy- Stay With Me (Team Sarah)
The coaches were swooning over his falsetto, control and emotion, and so are we. We could have hired him to sing for ourselves. Unfortunately, the online dating serenade company where he works for had to hold him until he's out of the competition, which we hope is not soon.
If you take this ranking as a clairvoyance of which team will take this year's tittle, we would say that coach Sarah might have a back to back win, although team Bamboo won't drop it without a fight. Unfortunately, we are as clueless as you are on who will win this season.
Battle rounds is coming this weekend. Keep your fingers crossed so that your favorites make it through the cut.
Do you agree with the list? Share your own rankings below!
Kimpy Olivar is a dreamer. He dreams of being a writer, artist, dancer, teacher, scientist, billionaire, philanthropist and more. He loves to think that he is deep, funny and cool, but often it is the opposite. Given the chance, he would like to build a time machine to unveil the secrets of the world.