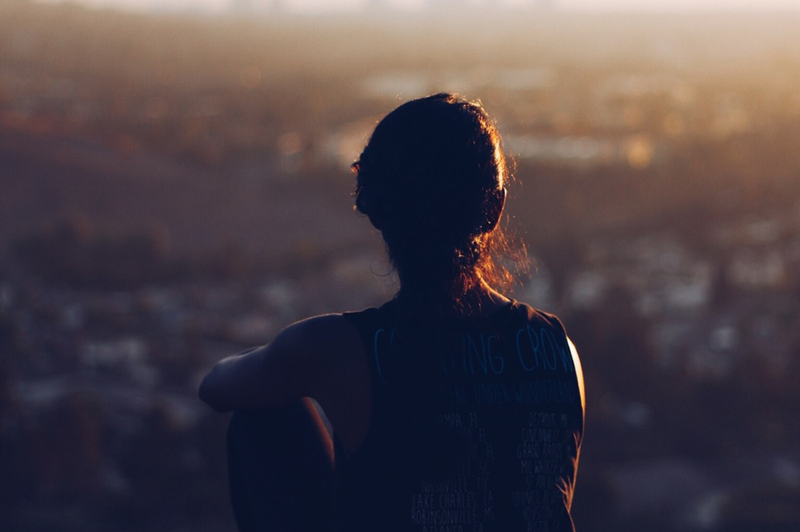 5 Alternative Goals to Make the Most of 2015
January is the month when we try to organize things for a smooth-sailing year. We even create New Year's resolutions that don't last until December. We keep on writing resolutions that eventually fade because of the lack of commitment and discipline, and unrealistic goals. If that's the case, then don't even bother to scribble those things you want to change about yourself. It's a waste of time, honey.
However, we still hope that 2015 will be even better than the previous year. Instead of writing unrealistic or impractical resolutions, why not work on things you look forward to the most? Go back to your old memory box in your brain and find the things that you have been meaning to do. Remember the Nescafe TV ad, "Ano'ng matagal mo nang gustong simulan?" and it might help you to think over the things you anticipate the most.
These things might actually make you happy in the long run and will definitely make you excited that you unconsciously make an effort to make it happen.
Start traveling locally
It doesn't mean that you need to travel monthly. Be practical about it and make a realistic travel plan. Plan your local travel carefully by reading previous blogs and itineraries. If you're planning to travel on summer, you should save up starting January so your pockets won't be hurt. Why visit local destination? It's one way to help our tourism and the locals. Besides, our country is full of gems waiting to be discovered. Don't you like the idea of visiting postcard-perfect beaches? Love your own, fellas!
Enrich your mind through good books
2015 may actually be your year to start reading. 2014 offered a lot of good movies based on books, like Gone Girl by Gillian Flynn. From Gillian Flynn to Nicholas Sparks to Mary Shelley to Rudyard Kipling, 2015 also has a lot of good books to offer and some will be in cinemas soon. So better hurry to get a copy. Reading will definitely help in widening your knowledge (it's true) about places, culture, and even dissecting people's behavior. Reading a good book or even an article online pushes you to be imaginative and creative. Heck, it can also help you to think logically.
Spend more time with your family
Try to have some family meal together, like breakfast or dinner, and you'll be surprised how many things you've missed because you're always out. More family bonding is something you should anticipate this year to make everyone closer than ever. You'll be able to slowly understand your brother's tantrums or your sister's "kaartehan" and more importantly, quality time with the family will open a better communication with each one. Remember that your family accepted you first before anyone else did.
Make yourself a volunteer
Thinking of how to help other people without spending too much money? Then, be a volunteer. There are times that we really want to extend help to needy people and we don't have an idea how to start. Nowadays, there have been numerous NGOs that need volunteers for their various projects like feeding the hungry and rebuilding homes. With the aid of internet, you can join volunteering projects across the country. Just make sure that you will make time for this kind of activity.
Do that one thing that really makes you happy
Whatever it may be, it's about time you begin to make your move on how to achieve or get that one thing that you have been dreaming of. You're not getting any younger, soon you'll be running out of time and starting to panic. Before that happens, make sure you're ready to take small steps towards your "happy pill" because life is too short to be scared of taking risks. Taking your chances to achieve that one thing is one way of avoiding the What-Ifs and Might-Have-Beens of your life.
It's a lot easier to look forward to these things today onwards when you don't let baggage from the past weigh you down. Remember, if you want to get it, do some meaningful actions about it.
Wandering mind. Exercising her feet sometimes for travel. Moderate coffee drinker. 90's music fan. Film enthusiast. Sleepy.