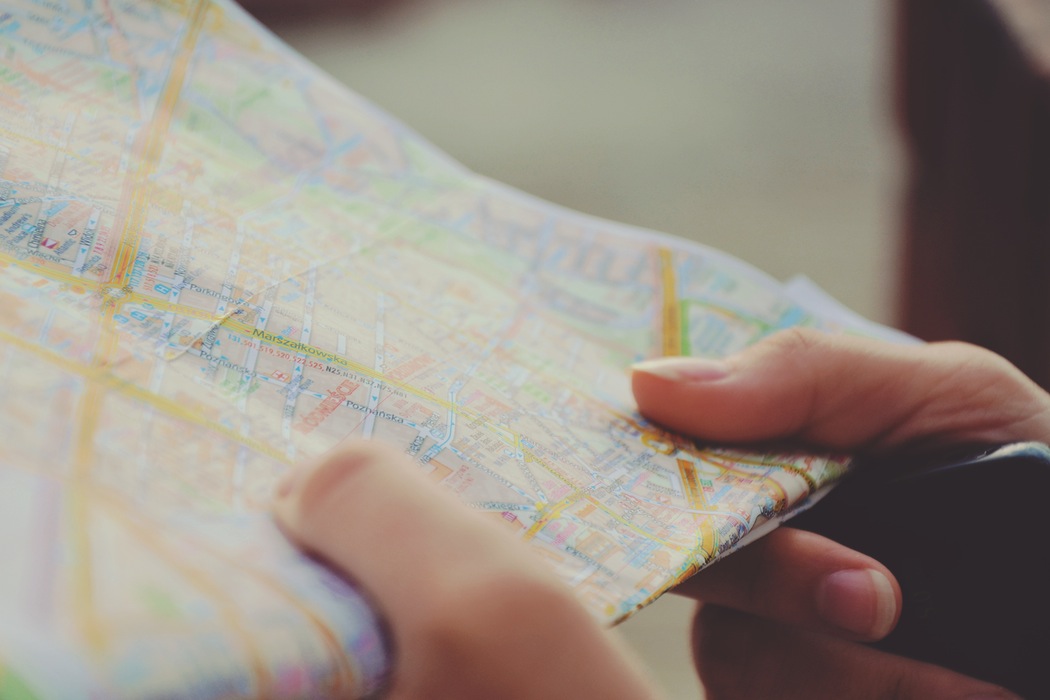 7 Awesome Perks of Traveling With Friends
Every group of friends needs to travel together at least once. The usual movie and dinner dates are precious, but navigating a new city throws you into an adventure that can only strengthen your friendship. You'll be thrown into a whirlwind of emotions and activities when traveling, and there are no better companions other than your friends.
Your trip with a group of friends can be miles different when you're traveling solo or with a buddy and especially when with your family. Though it can be chaotic and crazy at times, it certainly has its perks.
1. It's not scary to go back to the hotel late at night
After a long day of traversing a city, it can't be helped if you end up going back to your hotel way past your usual bedtime. Since there are countless of views to see and activities to try, going home before 9 P.M. seems like a travesty. When traveling alone, there will always be that worry that wandering around at night is unsafe. But since there's safety in numbers, such worry rarely exists when you're traveling with friends.
2. Sharing the cab fare is often cheaper than riding a bus or taking the subway
Sharing the cab fare among yourselves can be cheaper than riding the bus or subway. Though it's not always the case, it's more practical to ride the taxi. But when you're alone or with just another person, riding the cab will always be more expensive. It's not just in travel expenses that you can save money, but some meals are for sharing. Instead of trying to finish a big order by yourself, having friends to share it with spreads out the expenses.
3. All the senseless bickering become funny memories later
Tempers flares high and patiences runs short once tiredness and hunger kick in. It's easy to start arguing when you get lost and when your priorities in traveling collide. But days and weeks after the traveling, the words thrown at each other suddenly sound funny. People become emotional when hungry and tired, and they often say the silliest things during these times of hardship, too.
4. Group photos are always the most fun
Silly poses in front of the camera are awkward if you're alone. But with the whole gang, wacky shots are the only shots worth saving. Part of the fun in traveling with your friends is the amount of embarrassing photos you'll share among yourselves (or Facebook!). Jump shots are great, but fail jump shots are even better.
5. It's okay to get lost because someone is with you
It's nerve-wracking to be in an unfamiliar place, especially when it's a country that speaks a language different from your own. Though it can also be exhilarating, getting lost can drive you crazy. Panic easily settles in when you can't find your way back or if there aren't anyone who seems nice enough to help you. But with your friends with you, approaching strangers is no longer terrifying.
6. They're the people who will go along with your crazy ideas
Ideally, your friends are as crazy as you. Traveling is one of the best times to live large and try the craziest activities you can think of. Doing all the scary and silly ideas aren't so frightening when you know that there's someone who can do it with you. Sometimes, a little nudge from a friend is the only thing you need to finally try something you've always wanted to do.
7. Being stuck together in an unfamiliar place gives you a bonding unlike any other
There's something about being glued together for days and surviving without killing each other that make a friendship stronger. It won't always be rainbows and butterflies, but going through an adventure together can be loads of fun and misfortune. Even just for three short days, you already stack up on memories and moments that can hold a relationship together.
Traveling is often a way to escape reality even for a short while and to discover new places. Often times, it's about creating memories with people you meet, and more importantly, with the people you travel with.
(Photo Credit: Sylvia Bartyzel)
Jane Galvez is a ditzy daydreamer and wannabe writer from Makati. She enjoys good sci-fi and cheesy YA. You can read more of her musings on Oh My Janey. She's also a self-professed fangirl. She rants over here.