2015 UAAP Cheerdance Competition Performances Left People Surprised
It is the UAAP cheerdance season once again, and the Philippines is shaken by the breath taking stunts from the best cheer dancers in the country. Emerging victorious is the three-peat champion, National University (NU) with their cave men inspired performance.
The athleticism of University of Santo Tomas (UST) Salinggawi dancers, and University of the Philippines (UP) PEP squad toss them to 1st and 2nd runner up consecutively. Despite placing, fans of the crowd favorites UST and UP were disappointed with the result and went to social media to vent their opinions.
Wait for the 3-day sale first.
 Bayan o negosyo? You choose!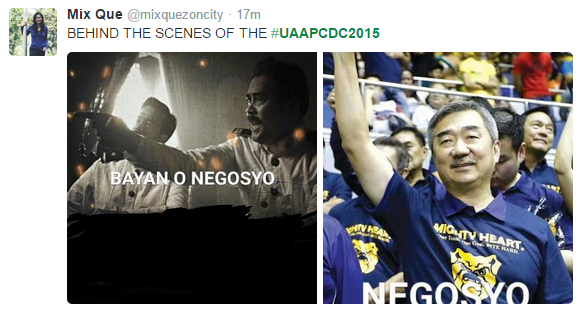 She probably took it back for the SM sale.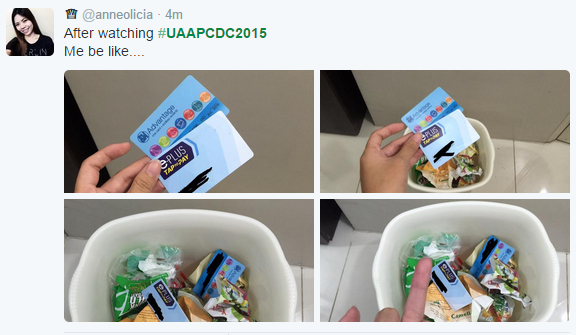 aNU ba yan?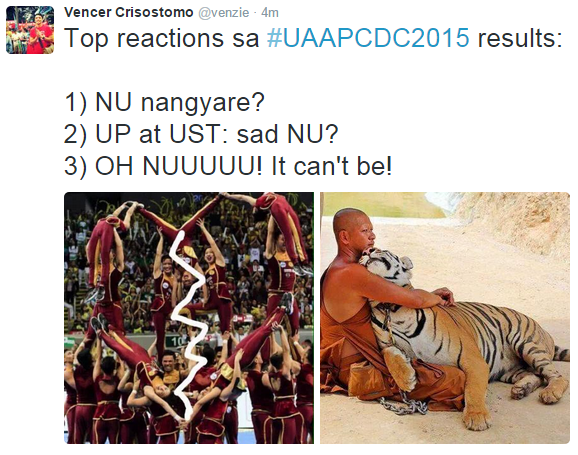 Do you agree with the results? Are you one of the people who would rather go to Ayala Malls now, instead of SM? Or are you the guys excited for the coming 3-day SM sale?
Judge for yourself. See the 2015 UAAP cheerdance performances here:
1. National University
2. University of Santo Tomas
3. University of the Philippines
4. Far Eastern University
5. University of the East
6. De La Salle University
7. Adamson University
8. Ateneo de Manila University
It was a fun event. Every team prepared so well to give the crowd an exhilarating routine. While there may be people who disagree with the results, it is no doubt that UAAP 78 cheerdance competition made a mark to every viewers.
So did you agree with the results? Who do you think should have won? Share your thoughts below!
Kimpy Olivar is a dreamer. He dreams of being a writer, artist, dancer, teacher, scientist, billionaire, philanthropist and more. He loves to think that he is deep, funny and cool, but often it is the opposite. Given the chance, he would like to build a time machine to unveil the secrets of the world.