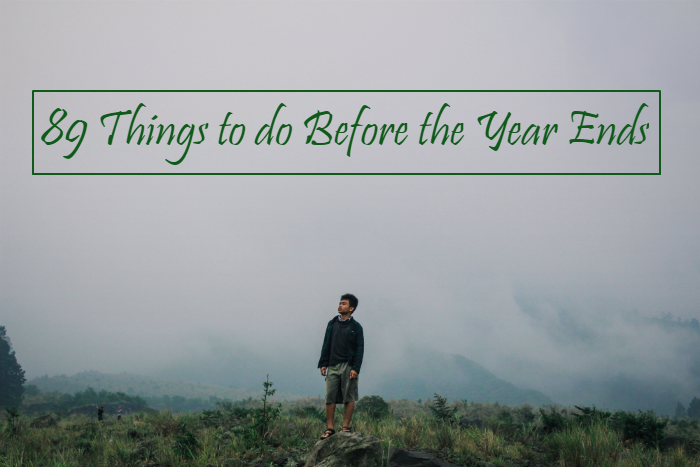 There are 365 days in a year but when it comes to accomplishing things, we always tend to do them when there are already a few days left. That is no surprise, we are millennials after all! This of course results to not finishing them all no matter how important they are.
Sometimes we are just too busy to remember the things we need to do, or maybe we did wrote them at the beginning of the year but misplaced it somewhere. OR maybe, just like me, you are just too lazy to accomplish things. Ha!
So, why not create a checklist before the start of the year and begin crossing them one by one? That would motivate you to do more and hopefully your coming year will be more productive than before.
To help you, here are 89 suggestions you can add to your bucket list of things to do before the year ends: [Read more…]