Congratulations to all the future professionals!
Bright future awaits the fresh graduates of 2016, because according to the result of the recent Fresh Graduate Survey conducted by JobStreet.com, eight out of 10 companies consider hiring fresh graduates to fill the vacancies in their company.
Based on the job-hunting website's database, the entry salary for fresh graduates increased by 9% from 2014. Fresh graduates from IT-Related courses have the chance to receive an average of P22,500 for their starting salary if they will land a job in an IT-related industry.
Here are the  top 10 highest compensated jobs for fresh graduates according to JobStreet.com's Fresh Graduate Salary Report 2016.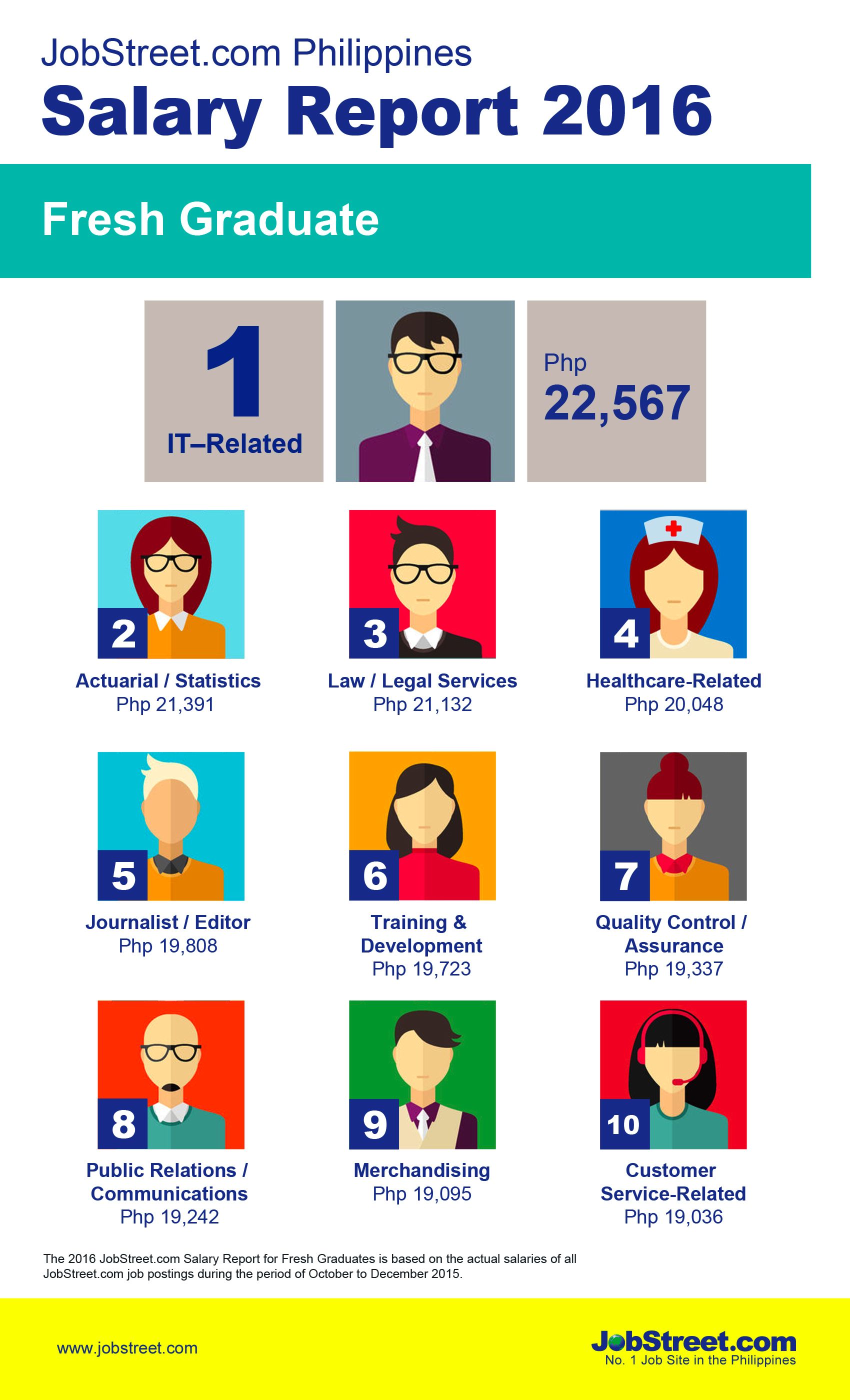 [Read more…]