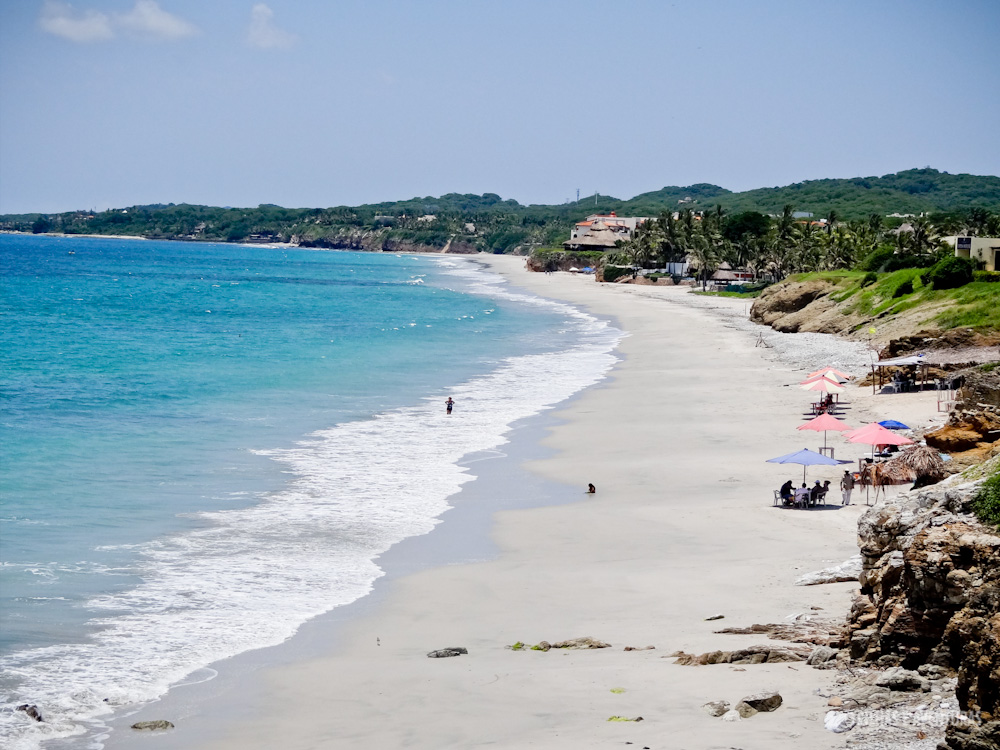 Punta Mita: A Secret Beach Paradise
Every beach lover desires a location that allows for ample sunshine and a relaxing environment. There's much to think about while planning a vacation: what to do, where to stay, what food to try and how to get around. When one envisions a vacation away from the cold of winter or stress of life, they are seeking a location that will restore them. Punta Mita is a place that will provide great opportunities for the beach lover.
Tucked away in Mexico's Pacific coast, this fishing village dotted with luxury resorts is the perfect getaway for those looking for an exotic destination away from large crowds.
Life is about exploration and seeing the world. Sometimes a traveler wants to see a destination that isn't overrun with tourists: a destination that provides ample beauty and a time for a peaceful time at the beach. This is another reason why Punta Mita is a desired place to go.
Get The Passport Ready
We know what it's like to be stuck in the mundane. Life is busy and full of challenges; a person doesn't always get to spend his or her time doing what they would prefer to do. This is why planning a perfect vacation is extremely important. A hectic day on vacation seems like a wash. Planning a vacation right involves important decision making.
If a beach lover doesn't want to be overrun by tourists, they should research lesser known places to travel to. There's a time for raucous and cheers; football matches are a prime example of this. Sometimes one wants to do nothing but rest in the sand and listen to the waves. A person has to plan a way to get to Punta Mita to feel the waves wash away the stresses of life.
Every day has challenges, but one great thing about being on a vacation in Punta Mita is being able to worry about nothing else but what beach to go to during the day. A vacation is going well when relaxation is steadily felt. Budget for travel, pack the bags and prepare for a wonderful time here. One aspect that nobody wants to underestimate is where to stay during a vacation.
A Home Away From Home
One should feel at peace with lodging decisions. There is nothing that ruins a trip more than an uncomfortable villa or hotel. Just because a person plans a busy day at the beach and throughout the area doesn't mean they will want to skimp on quality lodging. What makes the best Punta Mita villas for rent stand apart from inferior options?
Comfort is the name of the game when it comes to a villa. A comfortable bed, privacy and shelter from the storm are just a few things that are important to this goal. A paying client deserves to be treated with the very best in customer service. Cleanliness is important. If a villa is unkept and nasty, what sort of comfort comes from it? There are many of ways to research a great place to stay while away from home. Options are always available when it comes to accommodations. The difference between a good one and a bad one is stark. Don't hesitate to compare options by calling a villa today. One should come back after a busy day exploring Punta Mita and feel at peace knowing they are staying at a place of luxury.
A Day At The Beach


One should be able to snorkel or catch some rays in peace knowing they have a comfortable place to return to. One shouldn't have to suffer simply because they aren't at their regular home. A luxury villa will provide everything that a good home ought to do–shelter is important. One doesn't feel rejuvenated trying to rest while having to worry about the ceilings in their hotel room leaking from the rainfall at night.
Punta Mita has all sorts of options for beach lovers. Impeccable white sand beaches are easy on the eyes. Made even better is a seat in the shade and a good lunch to be had. Being overcrowded on vacation makes it seem like it isn't a vacation at all. Understanding what is important in terms of a quiet vacation should guide a traveler in coming here.
There's never a bad time to visit this part of Mexico. With impeccable beaches that offer a perfect spot for people around the world to catch a sunset, Punta Mita is a destination that certainly goes under the radar. If planned correctly, a person can have a perfect trip here that includes great lodging, activities, transportation and food that excites the senses.