Beach Fashion Guidelines for Women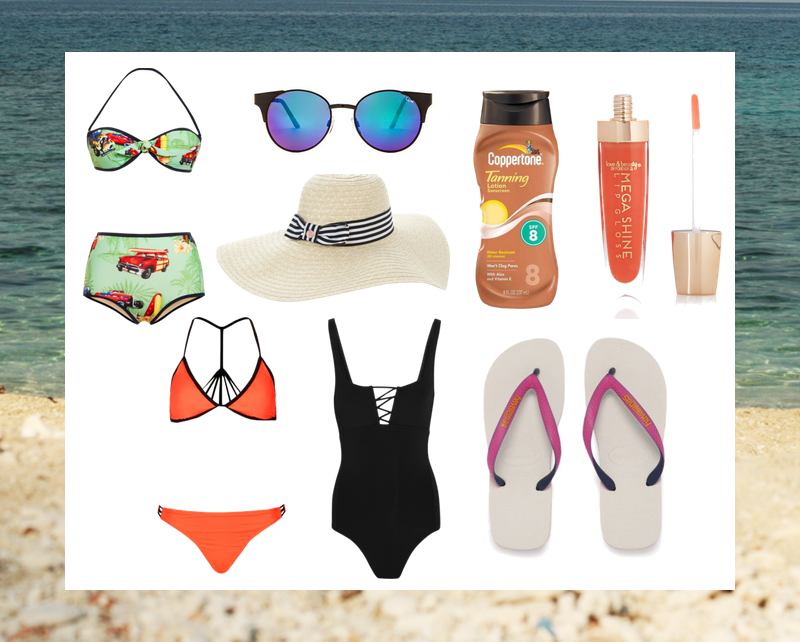 Summer is definitely here! Are you excited to go to the beach and experience summer fun? Wait up a bit and check out this essential summer beach fashion guide for girls out there.
We know how the scorching heat of the sun can be irritating and annoying sometimes. That's why everyone is wishing they could spend the day at the beach – bumming around, sipping some fruit shakes, eating, swimming and basically doing nothing but enjoying the sun. However, it would be more fun if you could add some fashion to it. Besides, summer is all about freedom so you could easily do some mixing and matching in terms of your outfits and accessories.
So with this post, we will give you a rundown of essential fashion items that you should bring with you on your trip to the beach. That way, you can truly say that you have a stylish summer.
1. Swimsuits
It's a no-brainer that you should pack your swimsuits with you when you go to the beach. However, it is important that you pick the right swimsuits for you. First of all, it is not necessary that you have a beach body to be able to rock a swimsuit. For crying out loud, not everyone is born to have a flaw-free body, and it is indeed not easy to go on a diet and kill yourself in the gym. It is just a matter of choosing the right swimsuit for your body type and shape.
2. Sunglasses
Let's be honest here, sunglasses can add up to your stylish factor, so don't forget to bring it with you. You might as well be bold in choosing colorful sunglasses that are perfect for summer. Also, it's important to protect your eyes from the sun so it is not just a fashion thing to wear it but it also serves as a protection for your eyes.
3. Hat
You could choose any type of hat from fedora, floppy hat or even a baseball cap. Everything would do fine for your beach stay.
4. Flipflops
Summer is a good excuse for you to wear those colorful and stylish flipflops. Do not be afraid to choose neon colors, since it is summer and everything is supposed to be fun and laid-back.
5. Sunblock
It is hot and you may want to get some tan lines as proof of your trip to the beach but still, it is very important to bring and use sunblock. This protects you from getting skin diseases. You just want tan color not skin cancer, right?
6. Lip gloss
Yes, summer is also a good excuse for you to wear that no-make up look but still, you might want to bring lip gloss with you. It's not good to be seen with serious chapped lips. So we are not suggesting that you go full-on make-up at the beach but at least apply some lip gloss or tint to give you that livelier look.
Those are some essential things that you should bring with you on your trip to the beach. Summer is supposed to be fun and fashionable, but do not forget that comfort must still be your priority. Do not be pressured to look like a swimsuit model just because people say it's supposed to be like that. You must still consider where you feel comfortable because that's when you will look more stylish and fashionable in your own way. Go have fun this summer!
What else did we miss? What's your must-bring fashion item to the beach?
Joycy wants to explore more of life through lots of reading and traveling. She pondered the idea of being a part of this blog as she is no-good with responsibilities but she is loving the idea of sharing good thoughts and showcasing and elaborating her ability to write. If she is not writing and auditing websites, she is probably somewhere – surfing and wandering.