Things We Love and Hate about This Season's Pinoy Big Brother
Admit it! Watching Pinoy Big Brother All In is a love and hate relationship. The latest season swept us away with drama, romance, excitement, but at the same time annoyance and anger. After more than 100 days, 5 housemates remain–Loisa Andalio, Maris Racal, Vickie Rushton, Daniel Matsunaga, and Jane Oineza.
Four days before the Big Night, let us look back at the events inside the house and remember what we hate and love about the 11th installment of the longest running reality show in the country.
We Love: Diversity of Housemates
This is the first time in the world that a Big Brother franchise put together teens, adults, and celebrity housemates into one house. In this bunch we get to see how teens act under adult supervision. How adults are more controlled, being role models and all. And celebrities prove that they are as human as anyone else.
We Hate: Controversies
"Puro artistahin" and "scripted" were some of the fist negative comments about PBB. Though, we don't complain much about the "artistahin" part. The leaked photos of the housemates (teen and regulars) linking them to someone in the showbiz industry did not help either. Also, mixing adults and teens seems to control the housemates' behavior.
We Love: Stories of Life
Like other seasons, we were welcomed into the lives of 19 housemates. We learned from Cheridel's life as an elevator operator, inspired from Jane being the bread winner of her family, and encouraged by Daniel leaving his family at age 16 to work. These kinds of stories make us love the show more.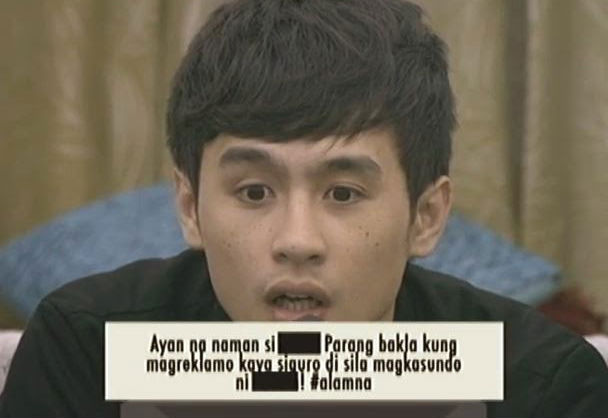 We Hate: PBB Riding on Housemates' Personal Lives
As much as we want to be part of the housemates' stories, it feels a bit intrusive to know so much about Joshua's broken family, Vickie and her celebrity boyfriend, Jayson's relationship issues, and of course, Fifth's coming out. It felt like PBB is amplifying these issues just to create drama on rather boring episodes of the show.
We Love: Talented Housemates
Even before the audition started, Director Laurenti Dyogi has been vocal on what type of housemates he wants to see–people with talent. It is not surprising that the official housemates were more than just pretty faces. Most memorable talents are from Maris, Jacob, Nicole and Joshua.
We Hate: Lack of Funny Characters
Even their director was quick to admit that it was pretty hard to look for housemates like Ryan Bang and Melai Cantiveros, both of whom helped increase the show's ratings during the previous seasons. This season, we now understand how plain Kuya's house is without people like them to make us laugh.
We Love: Putting God Before Anything Else
Despite all the drama inside the house, we are relieved that they never lost their faith. Daniel, Alex, Michelle, and Jayme are always there to encourage other housemates to pray. Teens Nicole, and Loisa adapted, and read the bible whenever they feel down.
We Hate: Obvious Competition
If you think about the housemates losing more than winning their weekly tasks, you'll think that they're not very competitive. But they are. They just show it through backstabbing, alliance forming, and faking. It is irritating to watch, but with a million pesos, condo unit and bragging rights at stake, we'd be very competitive as well.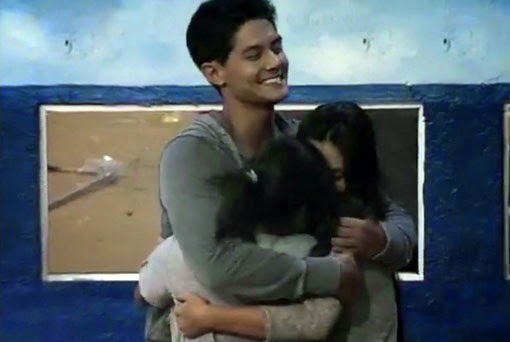 We Love: Friendships and Relationships
Love teams seem inevitable in every PBB season, some are obviously fake, others irresistibly romantic. But this season we were shown with many forms of relationships: Jane, Joshua and Loisa's baffling love triangle, Maris and Loisa's complicated best friendship, and Daniel and Maris's tanda-bata sibling love.
We Hate: Petty Fights and Dramas
If we love the people inside the house, we often hate how they act. People fighting over Mang Juan, simple chores, and cheese sounds unreal, but it was the cause of huge fights among the housemates. Sometimes, you just feel like the PBB staff can't think of any interesting story to tell.
We Love: The Hosts
One of the best things about PBB is their very talented and effective hosts. The tandem of Bianca Gonzales, Roby Domingo, and John Prats makes our weekday afternoon alive thanks to PBB Uber. At night, Toni Gonzaga's quip and professionalism makes every episode a must watch. A question though: Is Alex Gonzaga supposed to be a host? Because we never saw her hosting.
We Hate: Fan Wars
Outside of the PBB house, fans are at war to defend why Jane should be the big winner or why Loisa deserves it better. We hate how these fan wars can be a bit irrational and immature, but they sure know how to make their bets known by everyone.
Who will be the next big winner? We have our guesses but we won't tell. For now, let us enjoy PBB All In, and eagerly wait for the final night. With how fans appreciate this latest season, we are sure that a 12th installment will follow. We just hope that we'll love it more than we'll hate it.
Who do you think is the next Big Winner? Let's discuss it below!
Kimpy Olivar is a dreamer. He dreams of being a writer, artist, dancer, teacher, scientist, billionaire, philanthropist and more. He loves to think that he is deep, funny and cool, but often it is the opposite. Given the chance, he would like to build a time machine to unveil the secrets of the world.