Summer Getaways: 5 Offbeat Destinations Near Manila
It's already halfway through summer and you've probably started ticking off your summer getaway list. But, read on and revise your summer plans to include other destinations besides the crowded beach.
1. River Trek: Tinipak River (Daraitan, Rizal)
 (Photo Credit: Kristine Natividad)
This destination has gained attention since the start of summer for its pristine river and rock formations. More than that, it has everything an adventure-lover seeks: hiking, swimming, and a bit of caving and rock climbing. If you plan to visit this place, do get a guide for your safety. River trekking is not for the unexperienced.
2. Camping or Day Trip: Bangkong Kahoy Valley (Dolores, Quezon)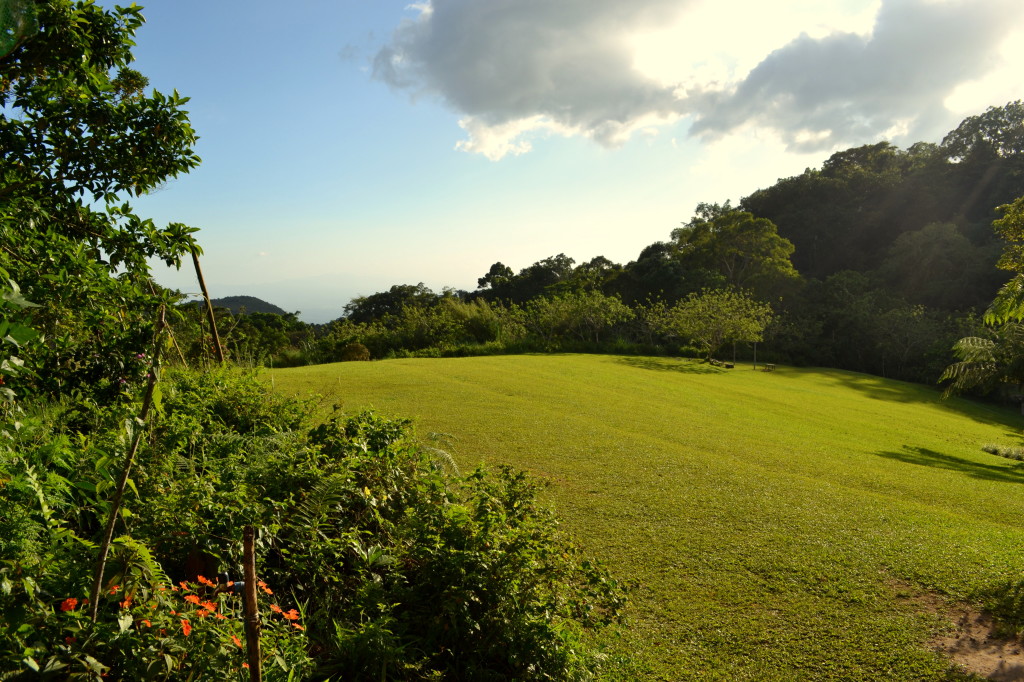 Forget the upscale and congested Tagaytay. The laidback vibe and cooler temperature in BK Valley also provide a brief respite for people of the Metro.
Nestled between two great mountains, the mystic Mt. Banahaw and Mt. San Cristobal a.k.a. 'devil's mountain,' you get scenic views at every turn. Moreover, nature sounds abound. Unfamiliar sounds of birds and insects will delight the nature-lover in you even at night. If you manage to hear a screech like that of lady in pain, it means an owl is nearby. Don't be afraid. Go and search for it quietly in the dark with a powerful flashlight in hand.
Activities offered in BK Valley include ATV riding, horseback riding, guided trekking on a trail in Mt. Banahaw and bird and butterfly watching. Or, you may simply enjoy being there. What you should not miss is their organic food, especially the sampinit shake (wild berries).
3. Hiking: Mountains with forest cover
Mountain climbing in summer? Maybe not. It's just too hot, especially on mountains covered by vast grasslands rather than forests. But summer evenings on a mountaintop have the clearest night skies and are cooler than daytime. Hike on a mountain with towering trees and set up your camp or hammock under a huge tree.
You can also opt for a day hike. Start very early in the morning so you'd be back before lunch to enjoy a much-deserved halo-halo.
However, if you're not an experienced climber, hike with a guide or someone who is a mountaineer for your responsible enjoyment of the mountain.
 4. Day trip: Minalungao National Park (Nueva Ecjia)
(Photo Credit: facebook.com/pages/Minalungao-National-Park)
Just four hours away from Manila is a hidden gem worth exploring. Minalungao National Park has an unspoiled emerald river lined with beautiful limestone rock formation on both sides. Apart from rafting and swimming, you could explore its caves and camp on permitted grounds. Make sure to inquire for a local guide when visiting the park.
5. Swimming: Pandin Lake (San Pablo, Laguna)
(Photo Credit: janegalvez.com)
The town of San Pablo is blessed with seven crater lakes that have attracted day-trippers from the Metro. These are Mohicap, Calibato, Sampaloc, Palakpakin, Pandin, Bunot, and Yambo. But the most popular to picnickers is Pandin Lake, judging by the available amenities and its accessibility. It boasts of pristine water that is at least 70 feet deep so visitors taking a dip are required to wear a life vest. Locals also offer bamboo rafting, a hearty lunch, and a quick trek to Pandin's twin, Lake Yambo for a complete summer getaway.
Amending your summer checklist yet? But wherever you go this summer, always remember to mind your garbage, avoid taking anything from nature, and resist disturbing wildlife. Take care of nature and it will reward us of many beautiful summers ahead. 😉
Des Cambaliza is a traveler, nature lover, and an entrepreneur who tries to capture in photos how she sees the world.