How to Be a Stress-Free Happy Traveler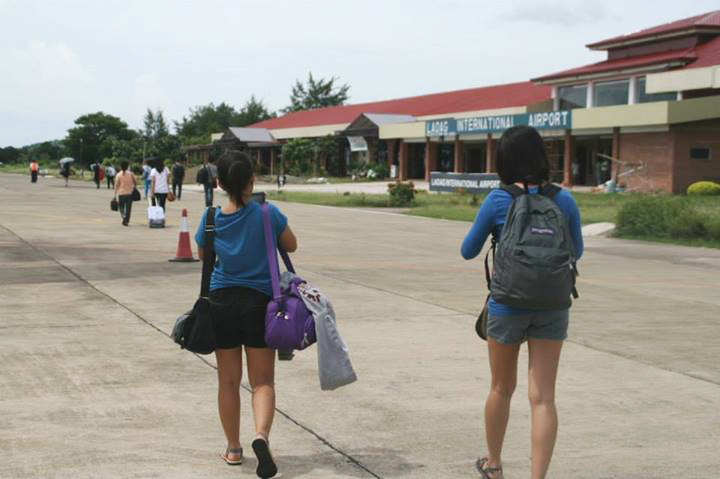 Staying away from the busy streets, demanding job, and other obligations are often difficult for workaholic millennials. Although going through the daily routine, sitting in an office all day long and doing some work from 8 am to 5 pm bore us to death, we can't easily break out from earning and making a living. If you're too fed up with your boring life, I think it's time to rid yourself of all the junk that weigh you down and embrace a life of freedom. Begin travelling! It's the best thing that you can do for yourself.
The greatest luxuries of travelling is you experience the beauty of the world, go to places you've never been to, find new discoveries, try new adventures, and get excited all the time when you're anticipating a trip. Travelling is a good form of relaxation and stress-reliever for busy millennials.
However, it can also become a source of stress if it's not managed well. Do not let stress ruin your trip. Whether you're travelling alone or with friends or family, you can yearn for a great travel experience and make the most of your trip by following these stress-free travelling tips:
1.  Have enough travel budget
Planning for travel on a strict budget needs a preparation. To enjoy your trip without breaking the bank, a proper budget plan is what you need. Create a wise budget plan by finding out how much you'll need on your trip and how much you need to save. For a budget traveler, know how much your accommodation, meals, and transportation would cost you. These things should be your top priorities because once you're settled with it, you can already set an extra-budget for emergency fund, souvenir shopping, and price admission for some attractions you want to see.
It is stressful when you travel without enough money in your pocket. If you really want to travel cheap, it is possible. Look for other options that can give you, if not free of everything, at least cheap deals such as promo tickets, discounted accommodations with free meals, and affordable transportation passes.
2. Create an organized and detailed itinerary
A detailed travel itinerary will save you a lot of time, money, and effort when you're on the road. It helps you become organized and not miss out the activities you want to try. Be realistic and list down only the things you can accomplish within a day. You can still enjoy your travel even if you can't go to all the attractions of your destination. Manage your time properly, and do not stress yourself trying to fit everything in your tour schedule.
In your itinerary, jot down important information like your flight details, contact person's numbers, hotel's address, destinations you plan to visit, and bus or train terminals. If you're in a foreign country, ask someone to write the name of your hostel in the country's own alphabet.
3. Thoroughly research about your destination choices
Going to a foreign place for the first time makes you excited and sometimes frustrated. Before you jet off across the globe, brace yourself for the challenge. It's a new experience so you should be extra careful. Research thoroughly everything about your chosen destination–the people you'll meet, their culture, weather, the locations you wish to visit, the food you want to taste, and other safety and security concerns.
You'll learn great advice and help from guide books, websites like Lonely Planet, Trip Advisor, etc., and some travel blogs. There are so many people who made travel their lifestyle. You can get useful information through their travel stories and experiences. If you still have queries on your travel planning, feel free to ask help and suggestions from friends or family members who also go on trips.
4.  Create your own packing list
To avoid getting stressed when packing, making a checklist of things to bring will spare you. Know how to pack light and wise. Bring just enough clothes, shoes, accessories on your bag and other essentials that you need. Do not overpack and don't leave packing your luggage until the last minute. Also, you can utilize a packing technique to maximize every corner of your bag. Oh and don't forget to include a travel journal on your list!
5. Expect the unexpected
As much as you want to experience a stress-free travel, unfortunately, some unwanted problems occur unexpectedly. Something like delayed or cancelled flights due to bad weather, no airport transfer, lost baggage, and bad hotel services can cause you a thousand fold of stress. Despite of such, learn to be open to uncertainties. You have no control on these things so instead of getting mad or lingering on frustration, just get over it and keep your head cool. Accept whatever happens and deal with the situation.
6. Always have back-up plans
When things go wrong, you should be ready with back-up plans. If flight gets delayed, you can spend the waiting hours reading a good book or listening to music. Or perhaps, starting a conversation with a fellow traveler can prevent you from suffering boredom. When the attraction you plan to visit is temporarily closed, taking a side trip like a free walking tour around the area is a good idea to not waste your precious time.
7. Maintain a positive attitude
Lots of expectations produces stress. If you expect less, you won't feel stressful. Have the right attitude when travelling and always choose to be happy. You're in a holiday so you must relax. Leave all your worries behind and remind yourself what this trip is all about.
What are you waiting for? Take that vacation you promised yourself. Pick a destination, book a ticket, and indulge your wanderlust!
Jinky is a moody human being, an Asian & hollywood films/series buff, travel enthusiast, hopeless romantic gal, bookish, and a dreamer who has so many frustrations in life.