Senior Love: Romantic Movies Featuring Old Couples
We all love a good romantic movie to watch at night. Movies mostly about young couples depicting the the typical scenes on a "boy meets girl, boy loses girl, boy gets girl" kind of a plot line. We enjoy its simplicity and sometimes we can relate to the characters.
However there are romantic movies starring older people that gives more satisfaction than the superficial romance young couples portray. There is something inspiring and enchanting about this type of movie. Maybe because of how it shows a mature perspective of what love is, or maybe because of how it proves that cupid is present even when you reach the golden age. Whatever it is, romantic movies featuring older characters are warm and enchanting to watch.
In celebration of Elderly Filipino Week, we compiled a few of our favorite love stories featuring older couples. Here are some of the films you should check out:
1 . Up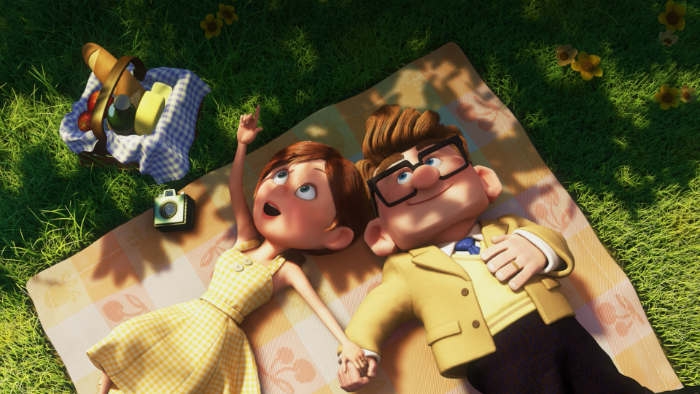 It is actually a movie about an old grumpy man and a charming young scout, but the defining moments of the film made people love this 2009 Pixar animation so much. It all begins in the first part of the film where we follow the love story of Carl and Ellie. They are kids when they meet, and they grow up together. Years pass and we see them through the highs and lows of life. It is a sweet and honest romance, that proves that love continues even when death separates couples.
2. 1st Ko si 3rd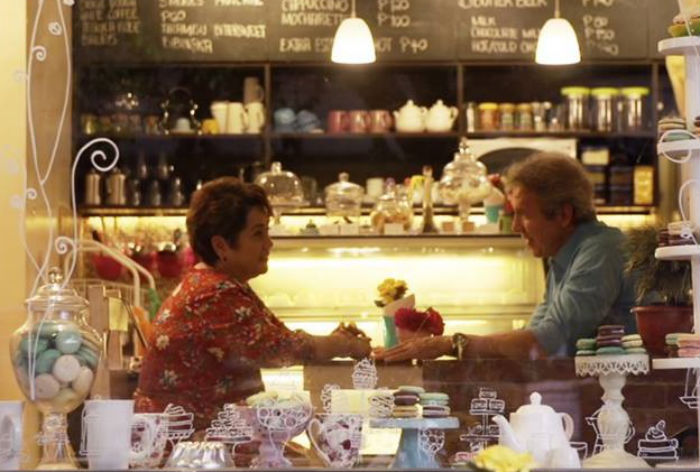 This movie was a hit in the recently concluded Cinemalaya 2014. The movie features Corazon (Nova Villa), a retired, married woman, who later meets her first love, Third (Freddie Webb), after years of not seeing each other. It is a comedic take on failing marriage and rekindled flame. As Corazon remembers the sweet romance she had with Third, she is reminded of the realities of life and why she ended up with her current husband, Alejandro (Dante Rivero). Nova Villa's portrayal of the character is so great you'll feel like you're watching a romantic movie about first love.
3. The Bridges of Madison County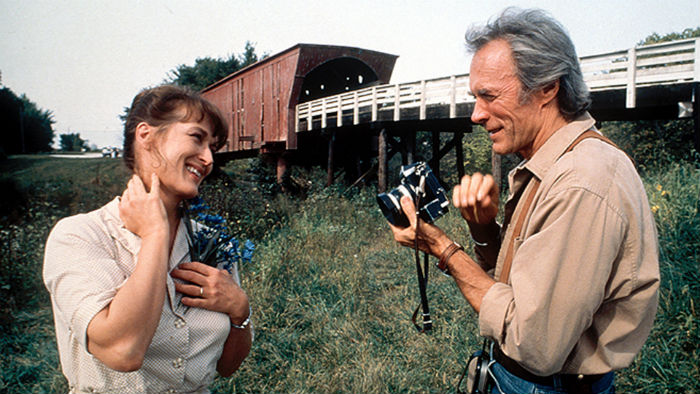 Francesca Johnson (Meryl Streep) is an Italian war bride who is married to a local farmer. Her life take an unexpected turn when she meets Robert Kincaid (Clint Eastwood), a photographer who is visiting Iowa, to document the bridges around the area. Their love affair is spattered with lustrous gaze, stolen moments and sultry imagery that almost made Francesca run away with Robert, not until the bittersweet conclusion where she is reminded of her children and husband.
4. Hope Springs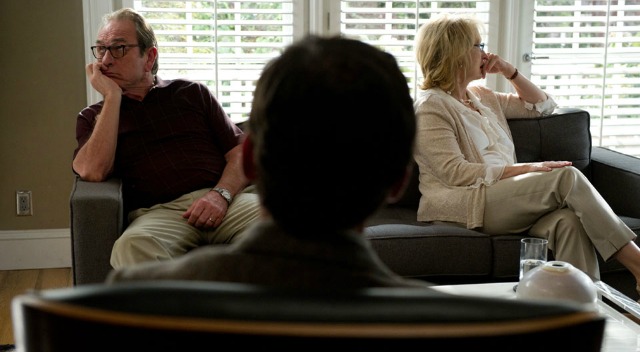 The story revolves around a failing marriage between Kay (Meryl Streep) and Arnold Soame (Tommy Lee Jones). In an attempt to relive the passion they once had, they undergo a couple's therapy that lead them to the understanding that despite having problems with their relationship, it doesn't mean that it is already a lost cause. The movie shows a warm, and honest take on love between an old couple that is a delight to watch, even for young people.
5. Ms. Granny
A woman in her 70's (Na Moon-hee) finds herself trapped in her 20-year-old body (Shim Eun-kyung) after taking a photo for her supposed funeral. She later took this as a chance to make up for her lost youth, as she got widowed early and had to take care of her baby alone. She eventually becomes a famous singer who captured the attention of two young guys, only to realize that the one she actually loves is an old friend, who has been with her since she was a struggling young mother.
6. Mamma Mia!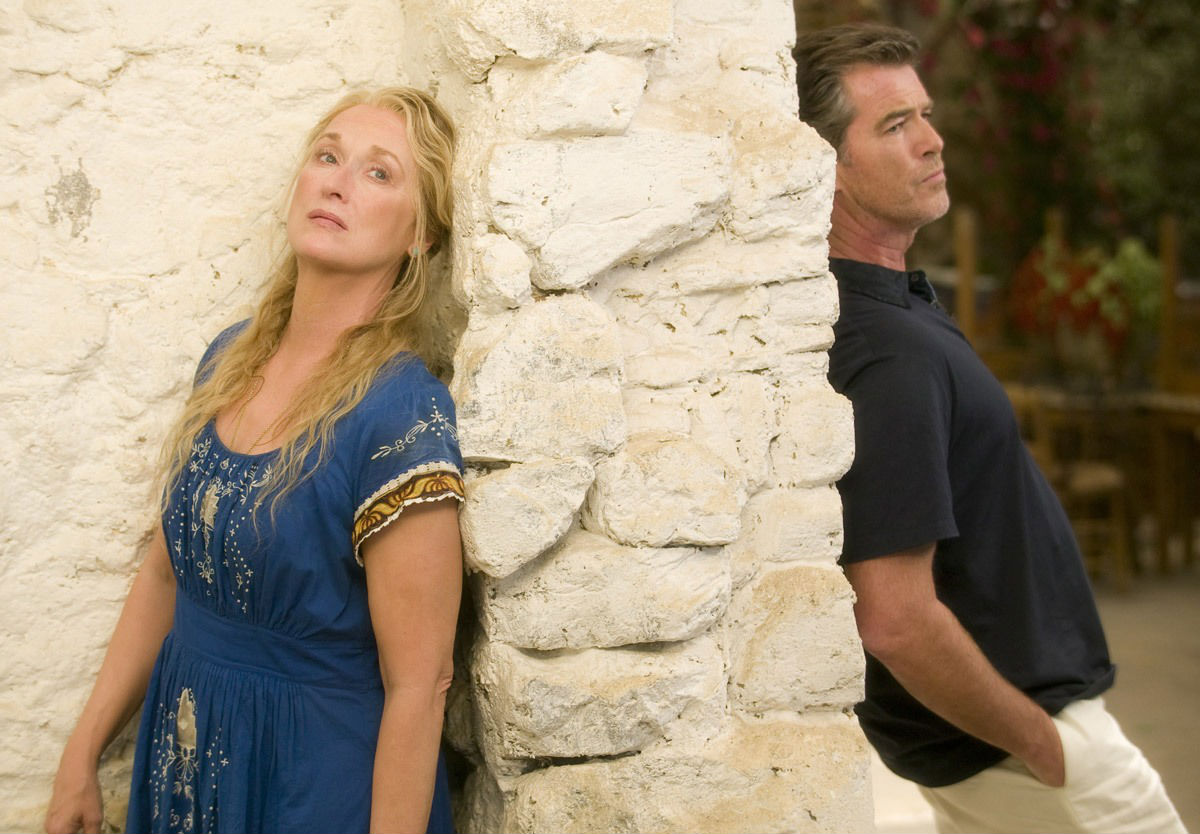 It's a silver screen adaptation of the famous musical of the same title. Mamma Mia tells the story of Sophie Sheridan's (Amanda Seyfried) plan to find her real father among the three names she found in her mother's diary. She invited all of them to her wedding, which prompted renewed feelings, sweet realizations, and a romantic wedding between her mother and one of the three guys. It's a fun and romantic musical that effectively threads music and love together.
7. The Late Blossom
The movie follows the story of two old couples. Kim Man-Suk (Lee Soon-Jae) is a delivery man who met Ms. Song (Yun So-Jeong), a lonely woman who collects and sells scrap papers. Man-suk eventually felt something special for Ms. Song. Meanwhile, Jang Kun-Bong (Song Jae-Ho) is an old parking attendant who works hard day and night for her Alzheimer's inflicted wife (Kim Soo-Mi). The Late Blossom is a touching movie that highlights a mature view on love and life, that will make viewers laugh, fall in love, and cry.
8. It's Complicated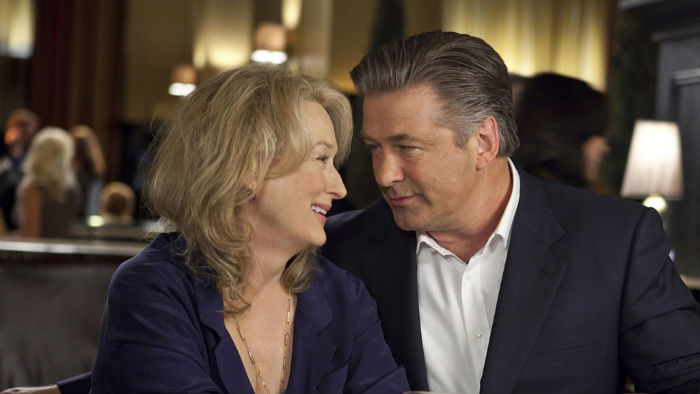 Merly Streep surely proves that love is not only for the young. In this romantic comedy film, Streep portrays a successful baker and a mother of three children, named Jane. Ten years after their divorce, Jane finds herself on a secret affair with her former husband, Jake Alder (Alec Baldwin), only to fall in love with another guy, Adam (Steve Martin). The film shows that it's normal to be sexual and feel sexy, even for old people.
If you are fed up with watching movies with the same plot line about naïve romances, you will definitely find movies about old couples insightful to watch. Why not invite your parents or grandparents to watch these movies this weekend? It is a fun way to celebrate Elderly Filipino week.
Kimpy Olivar is a dreamer. He dreams of being a writer, artist, dancer, teacher, scientist, billionaire, philanthropist and more. He loves to think that he is deep, funny and cool, but often it is the opposite. Given the chance, he would like to build a time machine to unveil the secrets of the world.