13 Timeless Pinoy Horror Movies For the Brave of Heart
Aside from commemorating the lives of our loved ones who already joined the Man from Above by visiting them on cemetery or columbarium, we also love indulging ourselves into watching lots of horror movies during the Halloween season.
This is when we want to feel some fear and chills from monsters, elementals, mangkukulam, the unknown, lumulutang na kabaong sa gitna ng daan, roaming spirits, haunted houses and alike. For the '90s kids, this is the time we certainly anticipate every episode of the now defunct Magandang Gabi Bayan Halloween Special.
Watching horror movies never failed to be on our to-do list in anticipation of November 1 and 2. We spend some nights and weekends with friends, family, or ourselves watching some chilling and scary films and TV shows before finally hitting the first of November.
While The Ring, The Grudge or Shutter may be your top choices for horror movies this Halloween season, there are Pinoy Horror movies that will frighten you all the way. There are underrated and unpopular Filipino horror flicks that are worth your time and may give you another perspective in watching again this kind of films made by our fellow Pinoys.
So, try to check this list and include these films in your movie marathon.
Itim (Mike De Leon. 1976)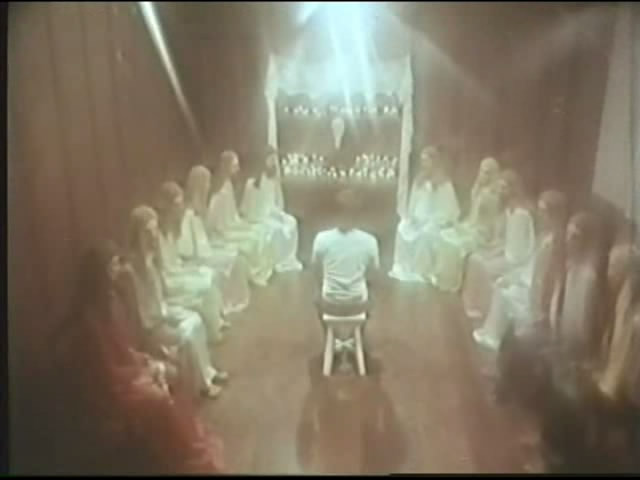 (credit: imgur.com)
Mike De Leon's debut feature film is a suspense-drama film that focuses on paranormal themes, such as ghosts and spiritual possession.
It tells the story of Jun, a photographer whose family estate resides in the province. When he visits his father one Holy Week, he meets a woman named Teresa wandering in the town's procession. Jun befriends Teresa and finds out that their lives are intertwined because of his father's past.
He discovers that Teresa is strongly possessed by the spirit of his dead sister, Rosa. Jun's sister seeks revenge for the injustices inflicted on her.
Halimaw (Christopher De Leon and Mario O'Hara. 1986)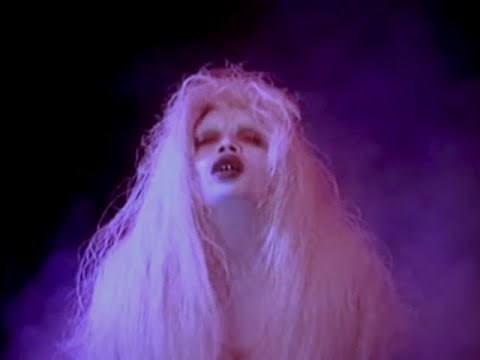 (credit: youtube.com)
This 1986 horror film changed the way we think about earthen jars, as the second segment of the film displays how  the jar and the halimaw is a tandem to scare away the kids during that time.
Halimaw sa Banga is the last part of the two-part film Halimaw. A beautiful woman who fancies art collections obtains a banga, which came from an ancient cave, and displays it on her backyard.
She isn't aware that the banga houses a witch who wants to take a revenge for her bloody murder. Anyone who looks down inside the jar becomes a dinner for the witch as a form of her vengeance.
Patayin sa Sindak si Barbara (Chito S. Roño. 1995)
(credit: Star Cinema)
This horror-suspense film is a remake of the 1974 film of the same title with Susan Roces as the lead actress.
Barbara is a loving and kind older sister to her little sister Ruth. She always says yes to Ruth's desires. When Barbara meets Nick and they eventually fall in love with each other, Ruth also confesses to her older sister that she, too, is in love with Nick and threatens to kill herself if he does not marry her.
Being the loving sister, Barbara convinces Nick to marry Ruth. On the other hand, Barbara starts a new life away from the newly married couple.
Years later, Ruth kills herself, by Ruth's only daughter Karen. Barbara comes back and starts to feel some strange events unfold the reason behind Ruth's suicide.
Magandang Hatinggabi (Laurenti Dyogi. 1998)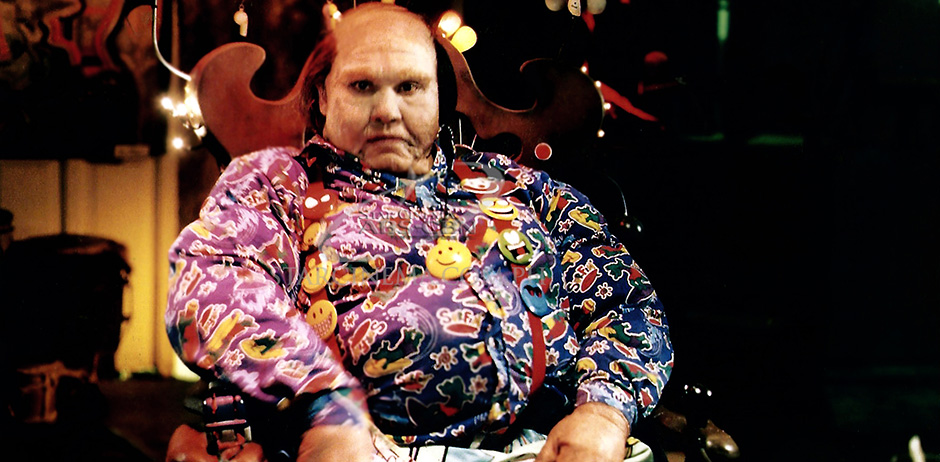 (credit: Star Cinema)
The short horror stories were written by the award winning scriptwriter and novelist Ricky Lee. No wonder I liked this film.
Everything seems normal at first. But when the fun-loving and adventure-hungry group of young kids loses its way in a lonesome provincial highway and stayed in a shabby inn, the adventure takes a turn for the worse. The innkeeper offers free meals to the teenagers as it celebrates its anniversary and enthusiastically tells two horror stories. The third and last story seem weird for the teenagers and everything goes eerie.
Feng Shui (Chito S. Roño. 2004)
(credit: blogspot.com)
This is definitely one of the blockbuster Pinor horror films, well-received by viewers. Though it's extremely commercial in terms of product placement, it does a good job entertaining the moviegoers with its death manifestation all over and subtle humor in between.
It tells the story of Joy who wants to bring better changes in her family. She obtains a Bagua mirror, which brings luck according to an old saying. She does not know that the Bagua mirror is cursed and whoever stares at it gets killed.
Pa-Siyam (Erik Matti. 2004)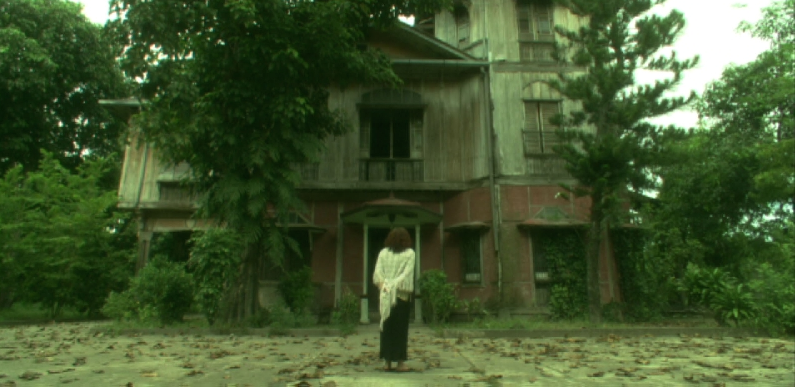 (credit: wtfcinema.com)
After the death of their mother, the five siblings return to their ancestral home to mourn and stay for their mother's pa-siyam.
Series of creepy manifestation and strange occurrences happen around them. Each day leading to the nine-day mourning ritual, more secrets surface and they soon realize that a dark force inside their home may have played a part in her demise.
What I like about this horror film is that it does not use the typical dead bodies, nursing uniforms with blood stained, or the famous white lady. The movie lets you feel scared by its silence and atmospheric lighting, and natural sound effect.
Sigaw (Yam Laranas. 2004)
(credit: photobucket)
Laranas' horror film's mood and atmosphere allow the audience to feel the ominous aura of the concrete building.
One of the tenants of the old building is a couple full of nightly fights. As Marvin, the new tenant, continuously hears the fight and constant pleas of the wife, it stirs the curiosity out of him.
The repetitiveness of abusive dialogue, loud noises of banging and gunshots transform into a visually haunting and eerie manifestation to Marvin and his girlfriend, Pinky.
'Wag Kang Lilingon (Quark Henares and Jerry Lopez Sineneng. 2006)
Another script-writing work by Ricky Lee, the movie captures the bloody scenes with good camera works.
The twin-bill horror movie tells the story of Uyayi and Salamin. Uyayi is a story of a weird and haunted hospital, where most of the victims are male patients. Nurse Melissa suspects Dr. Carl, one of the superior doctors of the hospital, to be the reason for the numerous deaths. Melissa seeks help from her boyfriend to uncover the person behind the serial killing in the hospital.
The second story, Salamin, tells a story of a beautiful breadwinner, Angel, whose goal is to provide a better life to her family. She and her family moved into a new home without knowing the danger they'll encounter with an old mirror inside the house.
Numbalikdiwa (Bobi Bonifacio. 2006)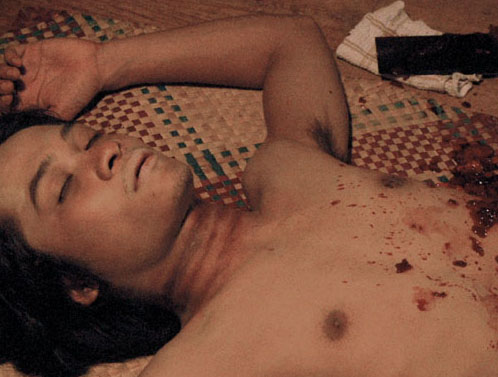 (credit: numbalikdiwa.wordpress.com)
A different kind of love story between souls undaunted by life or death. Mystery surrounds all the characters and seemingly ordinary events become suspenseful and thrilling, as the fate of two souls forever intertwined, which affects life and death.
Be prepared to see some gory scenes in the movie. This film revolves around love, cannibalism, and death.
Yanggaw (Richard Somes. 2008)
(credit: asianfest.org)
For a horror film, Yanggaw puts a lot of drama to it—specifically involving family story. It lets you feel the creepiness of the film by its quiet barrio atmosphere, without necessarily showing too much blood.
Yanggaw has a different point of view when it comes to aswang stories. It focuses on the aswang's family struggle and it becomes its main strength. The films tells the story of a young lady who acquires an unknown infection that makes her a horrifying aswang.
Yanggaw is an Ilonggo term that refers to infection, more specifically, of an affliction that suddenly changes normal human beings into aswangs.
Sundo (Topel Lee. 2009)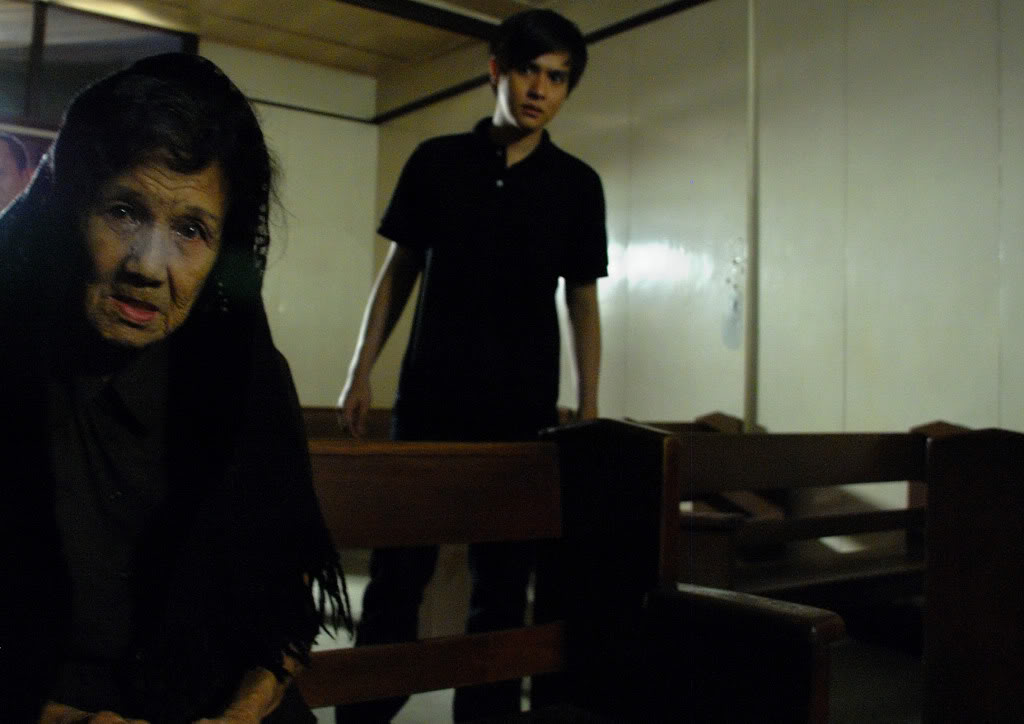 (credit: pinoyexchange.com)
Seven passengers on a trip to Manila tries to avoid death and to escape their respective Sundo. However, as they contemplate on their situations, series of tragedies unfold just to get them.
Robin Padilla is an effective character for this thriller/horror film. He can see not just dead people here, but also the omen of death.
The Road (Yam Laranas. 2011)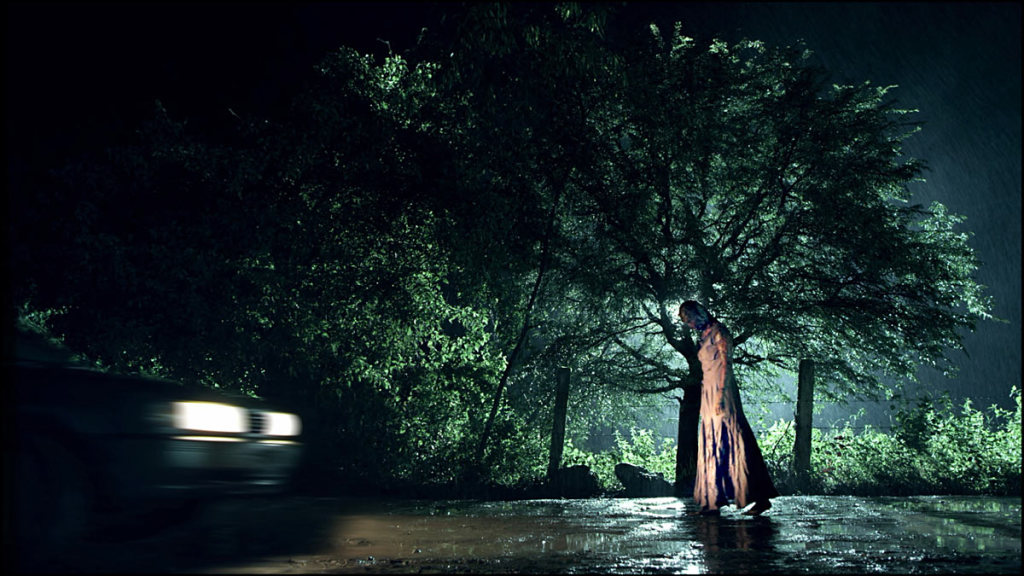 (credit: filmfest.com)
The long and forgotten 12-year-old murder case is reopened when three teenagers vanish while traveling in an infamous and abandoned road. As the authorities try to seek the whereabouts of the missing teen, they are slowly uncovering evidences that lead to the road's murderous past.
The Road effectively infused three kinds of horrors in the movie. It tackles supernatural horror in the first story, the physical manner kind of horror follows, and the third unfolds the psychological horror that involves a family.
Creepy atmosphere, well-placed camera angles and the music will definitely give you a chill.
Tiktik: The Aswang Chronicles (Erik Matti. 2012)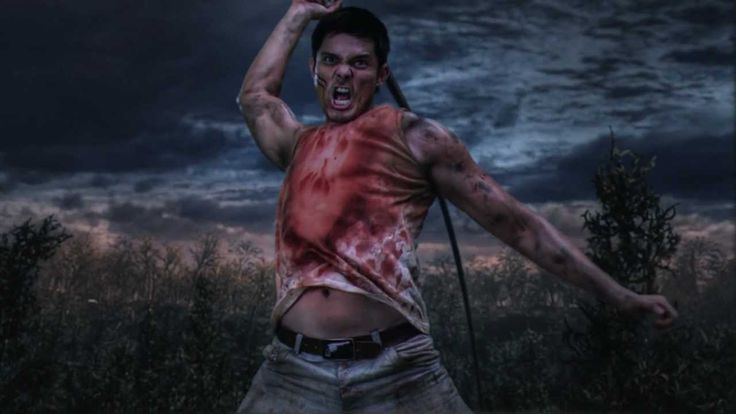 (credit: livinthephilippines.com)
While it may not be the usual horror movie we often watch, it's enough to get some chills from the well-made CGI aswangs. It combines humor, Philippine folklore, blood, and garlic, which resulted into a scary but funny horror film.
Makoy, the film's lead character, will do everything just to get back his pregnant girlfriend. Little did he know, he will also encounter an unforgettable surprise of his life as he faces a frightening clan of aswang in his girlfriend's hometown.
So, what's your favorite Pinoy horror film/s? Share it with us.
Wandering mind. Exercising her feet sometimes for travel. Moderate coffee drinker. 90's music fan. Film enthusiast. Sleepy.