7 Ways to Enjoy the Panagbenga Festival 2018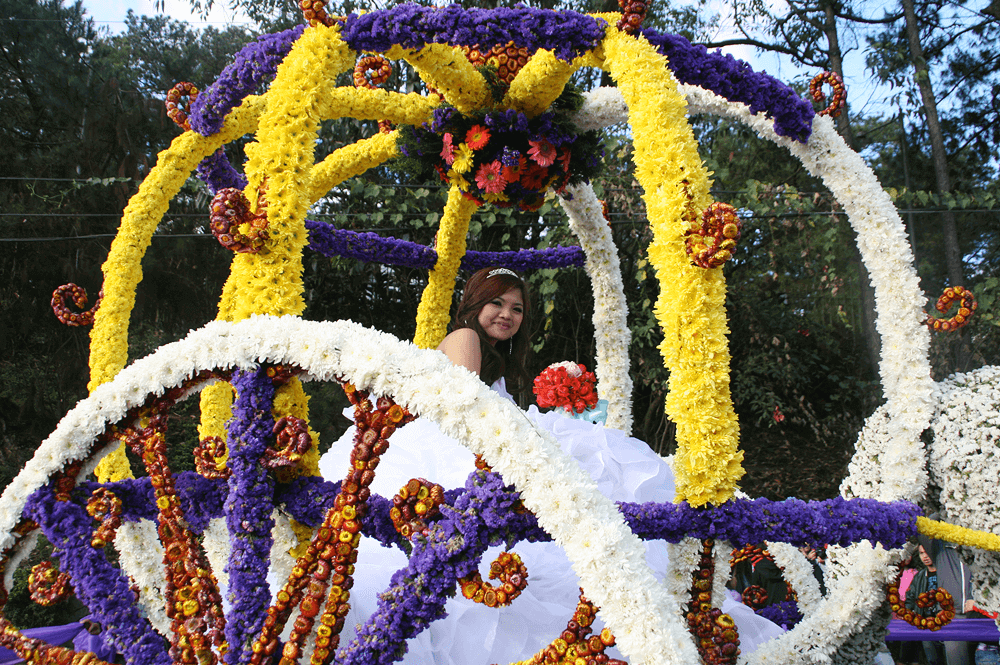 Baguio's Panagbenga Festival is one of the most celebrated festivities in the country, with thousands of Filipinos attending it every year. It's a city-wide activity, as roads are block to accommodate the parade. Despite the crowds, people still brave to attend the festival to view the street dancing parades and the flower floats.
I enjoyed the Panagbenga last year in much better way than others, because I got tips from my friend who has been to Panagbenga Festival. I am now sharing those tips with you so you can also enjoy the Panagbenga Festival 2018 as much as I did.
1. Make a schedule for Panagbenga
Planning in advance for any kind of event helps you to get rid from the mess and attend every event of the festival with comfort and time. To enjoy the Panagbenga Festival without any hassle, make sure that you plan everything in advance. including booking your room and how you will spend each day of activities. You can also properly plan out your trip to Baguio by working around the festival's schedule.
2. Visit the venue before events
For newbies, finding the venue could be bit challenging, specially if you're going there on your own and not taking help from the travel agents. Try visiting the venues of the Panagbenga beforehand and familiarize yourself with the roads and streets on your first day in the city. This will help you attend and enjoy the grand parade and other activities easily.
3. Wake up early on the day of the Grand Parades
The events of Panagbenga do not wait for anyone. Does it matter how much you have spend to attend this festival? No. If you do not wake up early in the morning to reach the venue, then you will miss the best parts. Make sure that you are sleep early and get up early in the morning to enjoy the Grand Parades, which are considered the most crucial part of the festival. The parades usually take place early in the morning. Roads are blocked and you might have to walk miles to find a good location for the event.
4. Bring a jacket and wear comfortable clothes
February is a bit cold month in Baguio, so make sure that you bring your jacket and wear comfortable clothes. Since the Grand Parades happen early in the morning, the temperature in Baguio can be quite chill. To enjoy everything, you need to wear warm clothes and must have a jacket ready.
5. Wear comfortable shoes
Avoid the fancy shoes when attending the Panagbenga festival. Go with the joggers and some very comfortable boats, since you will most likely walk your way around the city that day. Fancy shoes make it difficult to walk and even cause you pain. Make sure to wear comfortable shoes to enjoy the festival.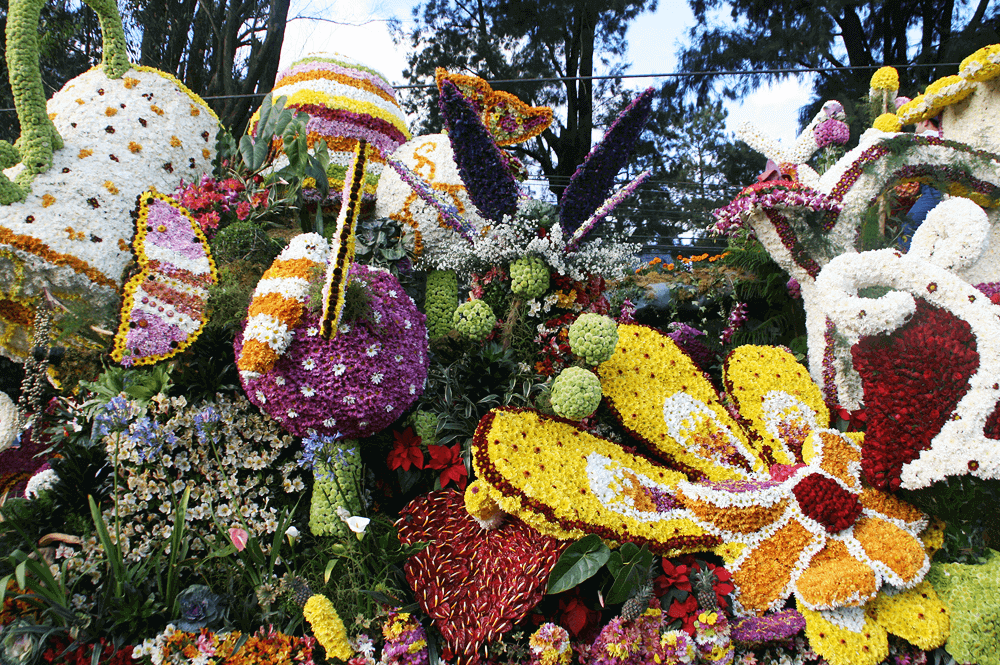 6. If possible, reserve a table to properly view the parade
Yes, you can reserve a table at the veranda of Chowking in Session Road, which can provide you the best view of the grand parade and to watch the flower floats. This costs little, but in return you get a lot including food, table, chair, accessible restroom, and most importantly, the perfect location to watch the flower floats.
7. Charge your batteries
While I am not entirely in favor of wasting your time taking photos and recording videos as you lose your focus on the real fun, it'll be a shame not to capture the beautiful flowers, colorful costumes, and street dancing . The parades that hours to finish so make sure that you charge the batteries of your mobile and other  gadgets.
Panagbenga Festival 2018 Schedule
ACTIVITIES
DATES
WHERE
Launch of the Baguio Flower Festival
December 1, 2017 (Monday)
Baguio City Hall Grounds, Baguio City Multipurpose Hall
Panagbenga Opening Day Ceremonies and Parade
February 1 (Thursday)
Panagbenga Park to Session Road
Baguio Blooms Exposition and Exhibition
February 1 – March 4
Juan Luna and Lake Drive
Handog ng Panagbenga sa Pamilya Baguio

Let a Thousand Flowers Bloom

Panagbenga Open Kite Flying Competition

Panagbenga Cultural Show

February 11, 2018 (Sunday)
Melvin Jones Grandstand and Football Grounds
School Based Competition (Floral Arrangement)
February 14 (Wednesday)
School Based Competition (Landscaping Competition)
February 15 – February 17
PMA Alumni Homecoming Weekend
February 18 – February 18
PMA Loakan Road
Flower Tee Open Golf Tournament
February 16 (Friday)
Baguio Country Club and Camp John Hay
Spring Festival (Chinese New Year)
February 17 (Saturday)
Grand Street Dance Parade
February 24 (Saturday)
Panagbenga Park – Session Road to Maharlika – Harrison Road to Baguio Athletic Bowl
Grand Float Parade
February 25 (Sunday)
DILG – Session Road to Maharlika – Harrison Road to Melvin Jones Football Grounds
Exhibitors and Sponsors Day
February 24 – February 25
Ganza Parking Area
Session Road in Bloom
February 26 – March 4
Session Road
Pony Boys Days
March 3 (Saturday)
Wright Park
Closing Ceremonies

Grand Fireworks Display

March 4 (Sunday)
Baguio Athletic Bowl
For more information about the Panagbenga Festival, visit https://www.thepanagbengafestival.com.
Author Bio: