Monday Mixtape: The Cruel Fate of One-Sided Love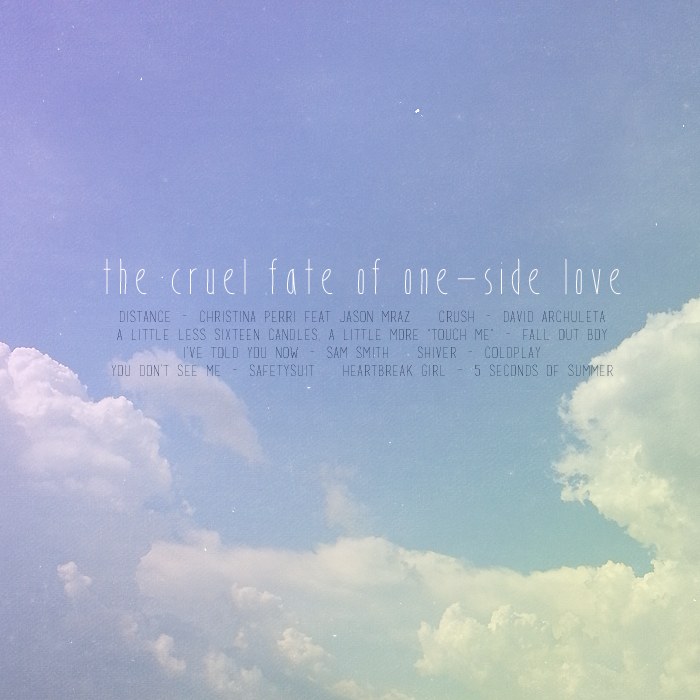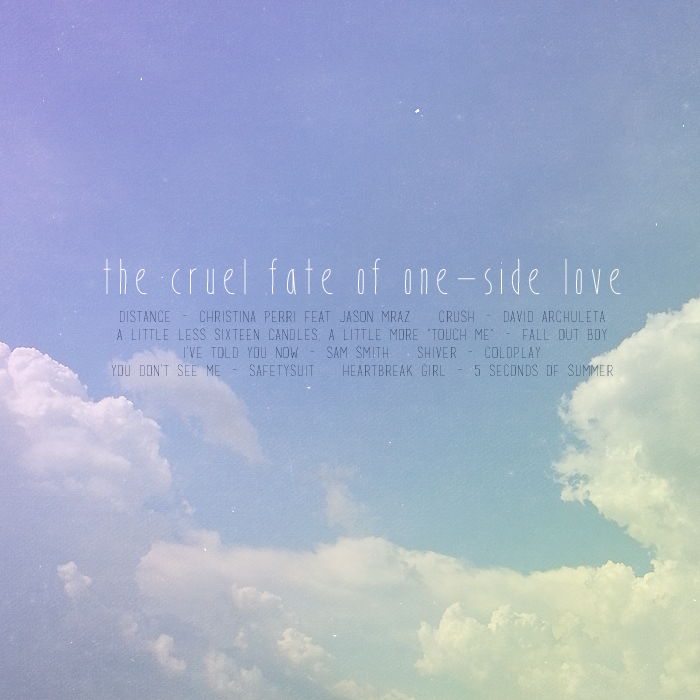 The feeling of being in love and being loved in return is simply priceless. It seems like you are on a cloud nine and cant't ask for more. You have that feeling that everything is at its right place and you are simply contented with that. But in reality, there are some instances that when you think that you've found that love but along the way the sad reality comes wherein feeling can't be reciprocated at all. To say that it hurts is an understatement, but that's one of the situation and most people have no choice but to deal with. The fate of one-sided love can really be unpredictable. What more if you're always the type of being on the friendzone? Yes it's painful in the end, but it helps you to learn and realize a lot of things. Here are some song on why sometime "one-sided love" can really be that hard to understand.
1. Distance – Christina Perri feat Jason Mraz
"And I will make sure to keep my distance Say, "I love you," when you're not listening"
2. Crush – David Archuleta
"Has it ever crossed your mind When we're hanging, Spending time, girl, are we just friends?"
3. A Little Less Sixteen Candles, A Little More "Touch Me" – Fall Out Boy
"And you're just the girl all the boys want to dance with And I'm just the boy who's had too many chances"
4. I've Told You Now – Sam Smith
"Why do you think I come 'round here on my free will? Wasting all my precious time Oh, the truth spills out And oooooo oh I've I've told you now"
5. Shiver – Coldplay
"I'll always be waiting for you, So you know how much I need you, But you never even see me, do you?"
6.You Don't See Me – SafetySuit
"And you don't see me that way You don't see the way I look at you When you are not looking at me"
7. Heartbreak Girl – 5 Seconds of Summer
"And when the phone call finally ends You say, "I'll call you tomorrow at 10," And I'm stuck in the friend zone again and again."
What other songs do you think best describe one-sided love? Share them in the comments below!