Why Magandang Gabi Bayan Should be Back on TV
Magandang Gabi, Bayan (MGB)  should be back on TV, or at least during Halloween.
This show hosted by veteran reporter, kabayan Noli De Castro was famous during the '90s. It's a news magazine program that told in-depth stories about the government and the society. But during November, it became a horror show depicting the real life encounters of people with ghosts and monsters. The authenticity of the story-telling and scary prosthetic made it part of every Filipino's Undas tradition.
Halloween was not complete without this show. Unfortunately, it ended in December 2005. There were horror programs that followed MGB, but nothing beats the feeling of watching it together with your family.
This makes us wish that the producers would put the show back even just for a special Halloween episode. Here are the reasons why:

Modern day Philippines lacks good horror shows
Horror shows must be scary but that is not the case among 20th century Filipino movies. Sure there are scary films here and there, but it's nothing compared to the spine-chilling episodes of MGB during the 1990s. Other people might say that MGB has obsolete story lines, because it tells about aswang, white lady, manananggal, tikbalang and other Filipino folklore, but if you peek into some Youtube clips, you'd wish you never clicked the play button.
It proves that good shows doesn't have to be CGI heavy
Because of technology, people think that a good horror movie needs to be CGI-heavy to be scary, MGB debunks that idea. Even with basic prosthetic and make-up you can scare people. With MGB, the lighting, the fog machine and the music completes the frightening experience.
Noli de Castro is the best story teller
There were many scary television shows aired during and after MGB, but nothing beats the storytelling ability of Noli de Castro. His voice is packed with credibility and strength, which make the show even scarier. You also start to believe that groups of aswang and now roam around the city just because he said so. As a kid, you easily believe in people and de Castro is someone that would make even adults get scared during Halloween.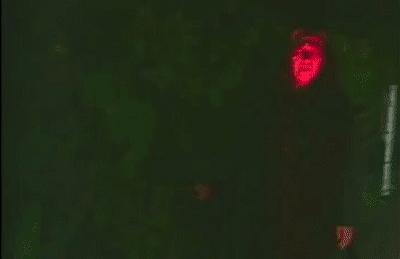 It's a purveyor of Philippine culture
More than a TV program, MGB is a purveyor of the Philippine culture. It show case Filipino folklores and myths, which are unique. We have rich tales of monsters and ghosts even before the Spaniards came to the Philippines. MGB keeps these tales alive by using it as a material to entertain and scare people. Growing in the city, do you think you would be familiar with these creatures without MGB? We doubt that.
It is a good family bonding experience during November
No kid would watch a scary show alone that is why they encourage their parents to watch it with them. But in reality, your parents love watching it as well. Usually you prepare snacks or popcorn. You even close the lights emulating the feel of watching Filipino horror movies in theater.
Thinking about MGB and all the happy memories we had with our family while watching it is nostalgic. We hope we could experience the feeling again, now as adults.
November will never be the same without the show. Thankfully, there is Youtube to make us relive the terror.
(Photo credit: Magandang Gabi Bayan, ABS-CBN)
Did you watch Magandang Gabi, Bayan when you were a kid? What was your fondest memory with it?
Kimpy Olivar is a dreamer. He dreams of being a writer, artist, dancer, teacher, scientist, billionaire, philanthropist and more. He loves to think that he is deep, funny and cool, but often it is the opposite. Given the chance, he would like to build a time machine to unveil the secrets of the world.