Love from a Distance
I've been thinking if I can really pull off discussing this topic. I am no expert when it comes to love and dating issues, especially on long distance relationships. I cannot even say that I am in a perfect one right now because, honestly, I am not.
My boyfriend and I are a thousand miles apart. I am here in the Philippines while he's residing in US. We've decided to entertain the "Let's Give It a Try" idea just a year ago, after spending time and talking online for quite some time. So, you see why I'm not confident enough to talk about this topic, because I think I lack experience and relationship maturity. However, it would be a privilege for me to share a bit of our so-called "LDR love story" and what I've learned from it.
We've been communicating with each other for over two years now. Thanks to Facebook, WeChat, Viber—technology, in general, for making it easy for us to be together virtually, at least. Talking through social media is one way for us to build our relationship. It taught us both to be patient, open-minded, honest about our feelings, and most of all more committed to each other. No one ever said being in a LDR was easy, but for me it is worth it and it taught me so many things about life.
Before I got into this situation, I have no interest at all to have a boyfriend who resides on the other side of the world. It never occurred to me that I will be experiencing such a thing. But then, this guy keeps pursuing me and didn't stop, not until I gave him my answer. I have my own doubts and fears whether it will work or not. But in spite of my anxieties, I'm glad I took the risk and experienced the joys and pain of being in one.
I've heard a lot of long distance relationship stories, some are successful and some are not. You can draw inspiration from successful LDR stories, but hearing those failed ones can also break your heart. Check out the experiences of these millennials, and find out how they made theirs work.
"Long distance relationship requires commitment, trust, patience and time. Both parties should believe that nothing is impossible and distance won't limit the relationship. In my experience, constant communication through Skype and Facetime gave us a big advantage to make this relationship work. Because of our handy gadgets, our communication has never been more accessible. The era of letter-sending and just chit-chatting is almost over since LDR goes beyond its boundaries.Whenever we go to places, it's always SOP to call each other. He brings me to where he's going by means of video call. He introduces me to new places I've never been to and I also tour him around when I go to malls. When I'm with my friends, I introduce them to him via video chat, making it a virtual interaction. This way it's like we're always together, the only difference is that it happens virtually. Trusting each other is also an important key for a happy long distance relationship. There should be no room for doubts since it might affect everything in the relationship. To top it all, there should be no issues if you really love each other because it all begins there."
–
Wilson
  (Manila to Singapore)
"LDR is a lesson that expands what we all know about love. It gets you without knowing. Regardless of how difficult it is for us, my girlfriend and I take it as an opportunity to make our relationship stronger. For us it's not always the things we agree on but the things we fight against that bond our hearts. Trust, patience, and honesty are important factors of LDR. Don't just love, but choose to love."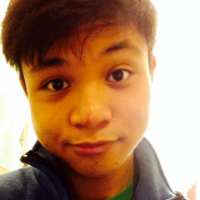 – Jayke (Maryland to Manila)
"In a long distance relationship, trust plays a HUGE role, especially if your relationship started online. You don't know if this relationship will carry over to a physical one seamlessly. Pictures can only go so far. My partner and I were together for 7 months. It was short but it was a nice experience. It started off pretty well, I thought. Later, though, our communication became less frequent, and when they were, it didn't feel like it was authentic anymore.
I think long distance relationship will work if there is more of a chance for couples to meet and build a strong relationship. You have to trust each other. Find ways to entertain each other given the distance that sets you apart. Because physical connection isn't possible as often, you have to enjoy each other's company more intellectually.  This is the old fashioned way of dating that can still lead to a deeper happiness if done right."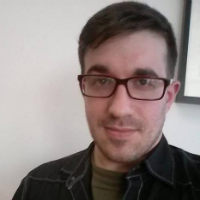 – Frank (Massachusetts to Manila)
"We've been best friends for years before we finally made a choice to try to be in this relationship. Our first month was hard because we started it as LDR couple. I worked as a Nurse while he was trained to become a Police Officer. During his training, he wasn't allowed to go home and use phones and that made me suffer for months. There is no communication at all until he finished his training.
After a month or two, he needs to attend training again, no going home and no phones allowed. And a big challenge came into our relationship. I have to leave to work abroad. It was nerve-wrecking. I can't see him before I go to Singapore. He goes back to the training school the same month I flew to Singapore. It was tough for both of us.
A daily dose of exchanging sugar-coated words and chatting over Skype helped us remedy the lovesickness. Our relationship was more on LDR. It may seem a bit odd but we did signed an "engagement contract" just to make sure that once I go back to the Philippines, we will be getting married. We've been away from each other for so many months but the feeling is still there and knowing that we will be together someday, it makes us both excited for the new life that we're about to take.  Last April 21 we celebrated our 2nd Anniversary and hopefully in the future we will be celebrating more special occasions together."

– Frency Ann (Singapore to Ilocos Norte, Phils.)
"My boyfriend and I have been in this relationship for 6 years now. Time flies so fast and despite of the challenges we have encountered together, including the distance between us, we were able to survive it. How did we last this long? Well, one of our secrets is because of steady communication. Good thing, there's Skype, Facebook, and Viber now. We can instantly reach each other, share stories, and talk about our day.
Continuous communication is a significant thing LDR couples should not take for granted. I must say, sufficient time with each other and regular communication made our relationship stronger. Another tip for a healthy LDR is exerting effort for your loved one. We try to create and mail hand-written love letters and send sweet chocolates in every occasion. It is just a simple thing but it really means a lot to us.We broke up several times already, but we didn't stop forgiving each other. We learned how to trust and how to be patient in this kind of relationship. Indeed, no relationship is completely fight-free. I'm proud to say that we have had our best and worst moments in our long distance relationship.  If not because of those misunderstandings, arguments, and petty fights, I will not be this certain about our relationship. He's the guy I wanted to be with for the rest of my life. We do believe that distance will be ending soon."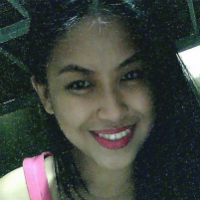 – Kharla Monique (Manila to Barcelona, Spain)
Not everyone ends up in a successful long distance relationship, but they're still thankful to have experienced it. Being far apart from each other is hard for both parties. There are lots of obstacles and you should be open to it and learn to understand all of those. Problems don't only originate because of petty lovers' quarrels, most of the time it is because of the distance between you and your partner.
Distance does matter in relationship. Apart from trust, patience, communication, and love, LDR is also a matter of FAITH—faith in your partner and faith in yourself. There are so many ways you can make up for physical absence, so do not get too affected with those disheartening comments or thoughts that your relationship will not work. Keep holding on to the real purpose of your relationship. It is for a lifetime commitment and not just a way to pass time. If you think that it will work then it will, but if you think of the opposite then there's a greater chance that it won't.
What do you think makes a long distance relationship work? Share your stories and nuggets of wisdom below!
(Photo credit: New Line Cinema)
Jinky is a moody human being, an Asian & hollywood films/series buff, travel enthusiast, hopeless romantic gal, bookish, and a dreamer who has so many frustrations in life.