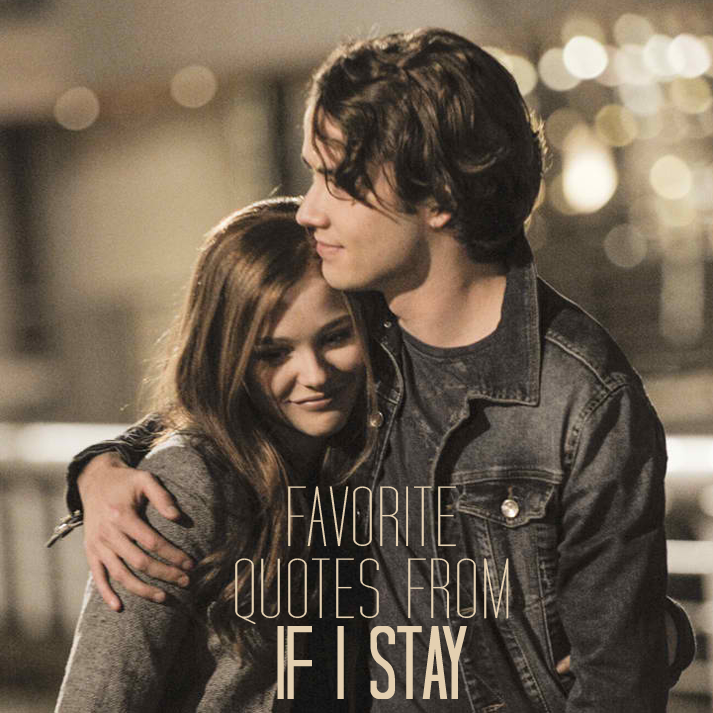 8 Favorite Quotes From the If I Stay Movie
I entered the cinema with little expectations. I haven't read the book, and the only reason I was interested is because of the pretty amazing soundtrack. Besides, it's nice to see Chloe Grace Moretz looking all lady-like and different from her Kick-Ass role. There's a lot to be desired from the melodramatic movie, with its overpowering voice over and random cuts in between scenes.
The teasers heavily marketed the romance angle of the plot, but it's the family love that kept the movie afloat. Mia has a great family and a promising future waiting for her in Julliard. She also has a rocker boyfriend, and it's almost like a love that will last a lifetime. Yet, there's something lacking. There's something too abrupt with the change of pace, shifting from happy to sad without a moment's notice.
It's not a movie I'll highly recommend, nor is it one I'll watch again. It's not one for the Oscars and it didn't redefine romance. But I did shed a few tears and take away a few good lines.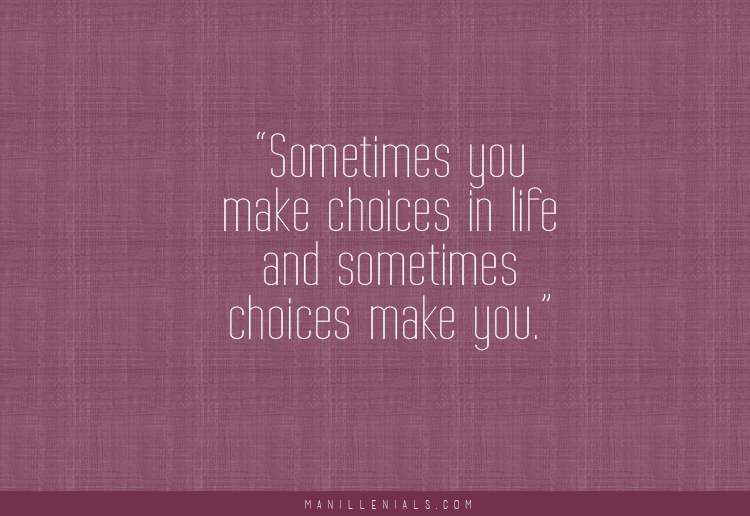 "Sometimes you make choices in life,
and sometimes choices make you."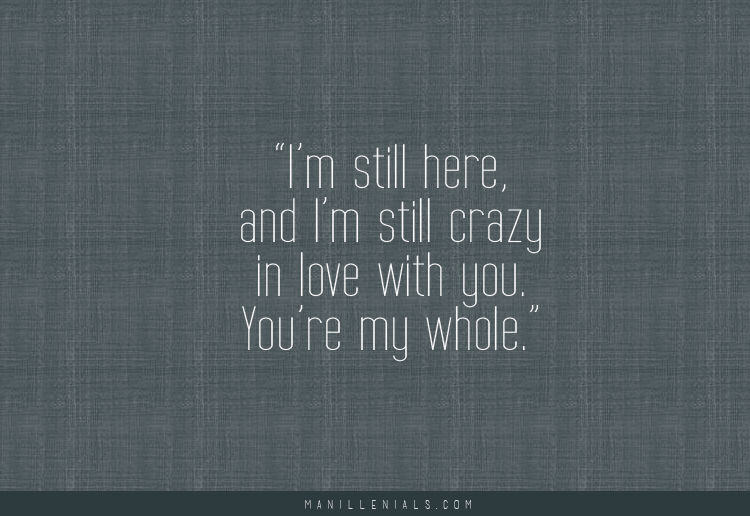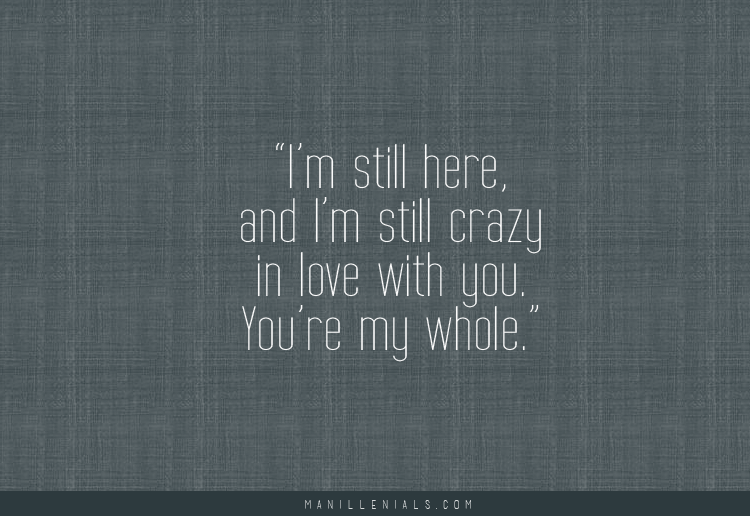 "I'm still here, and I'm still crazy in love with you.
You're my whole."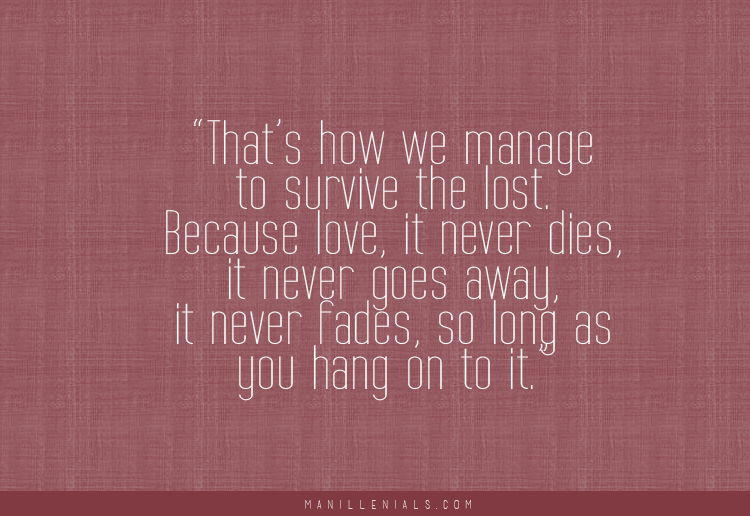 "That's how we manage to survive the lost.
Because love, it never dies, it never goes away,
it never fades, so long as you hang on to it."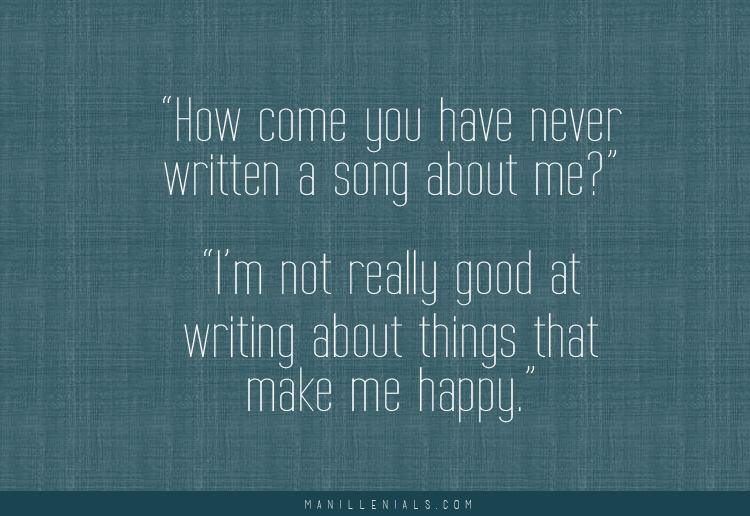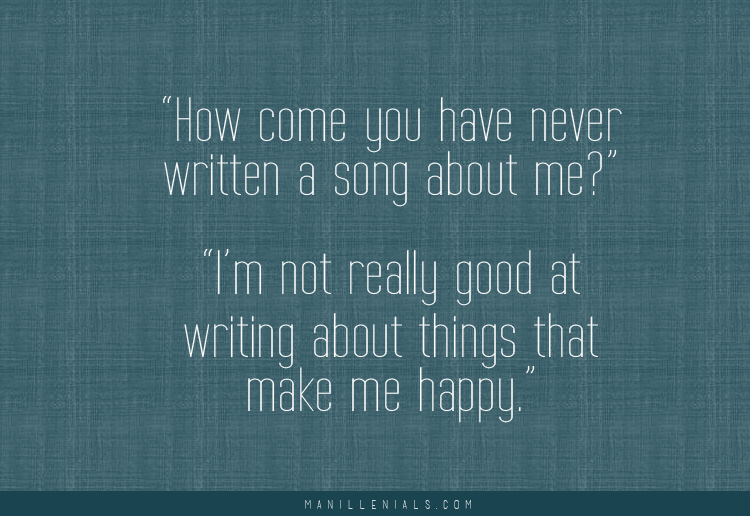 "How come you have never written a song about me?"
"I'm not really good at writing about things that make me happy."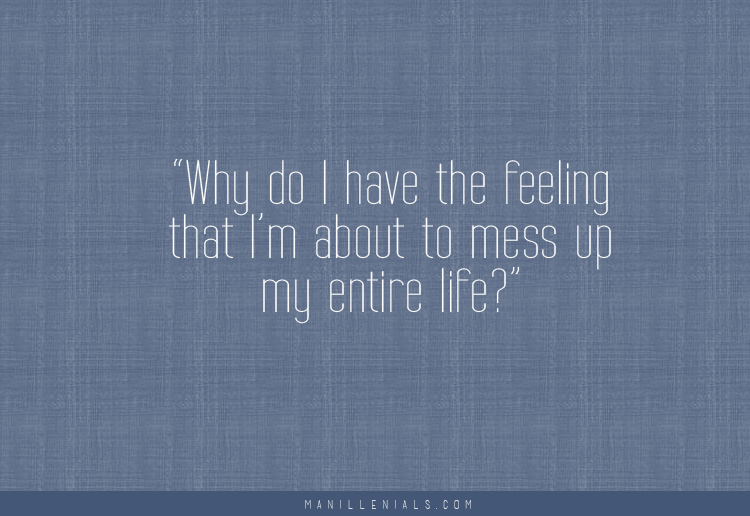 "Why do I have the feeling
that I'm about to mess up my entire life?"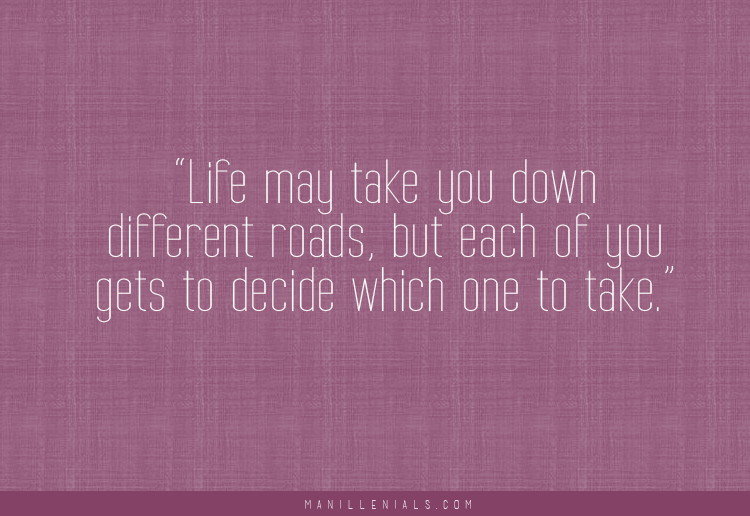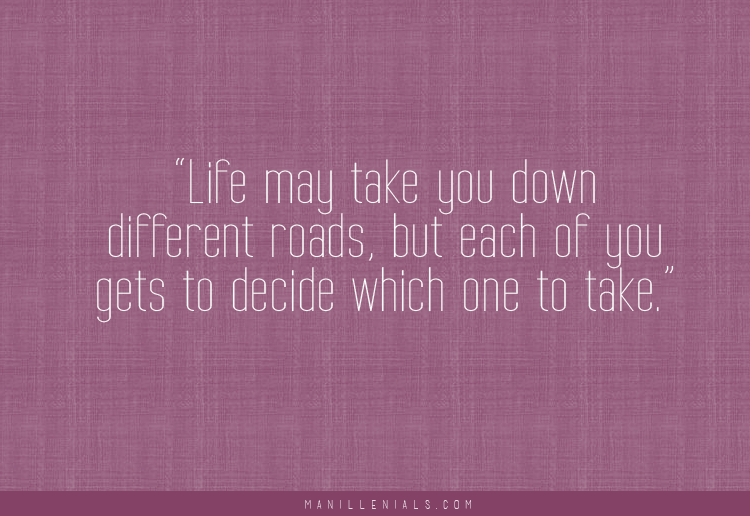 "Life may take you down different roads,
but each of you gets to decide which one to take."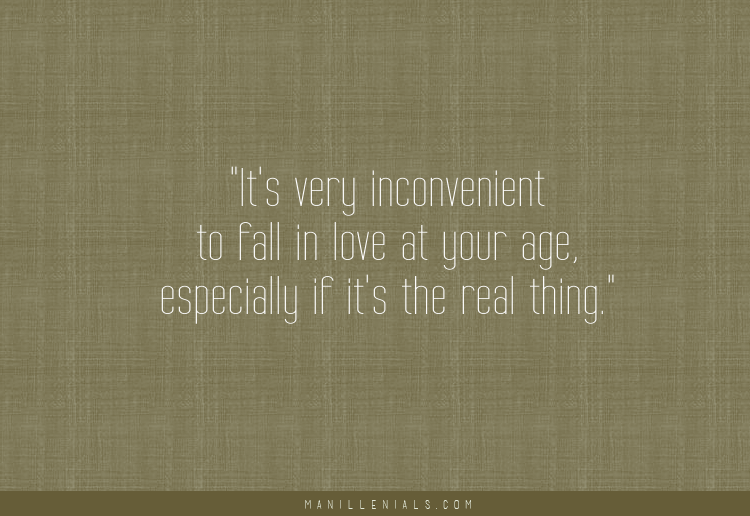 "It's very inconvenient to fall in love at your age,
especially if it's the real thing."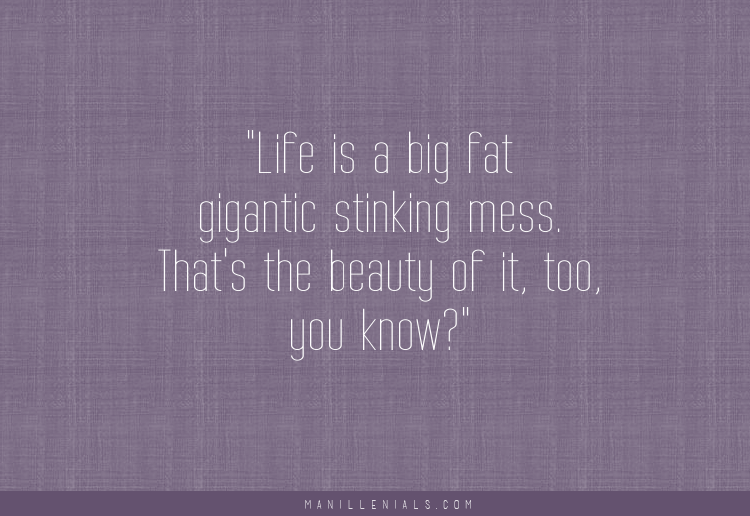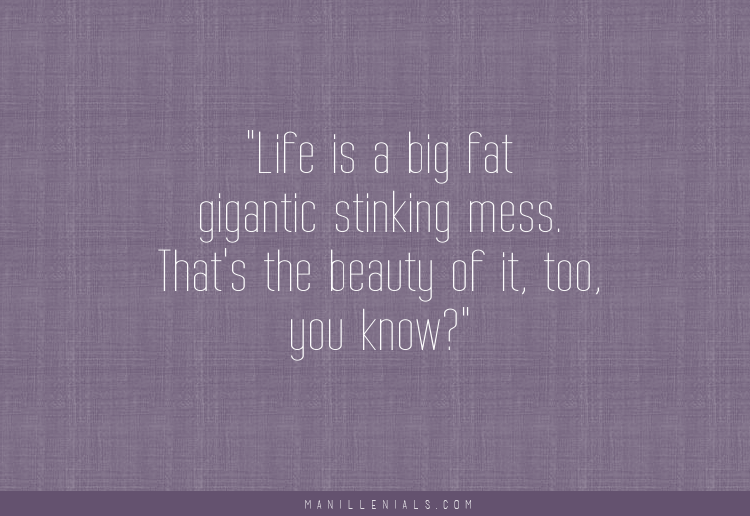 "Life is a big fat stinking mess.
That's the beauty of it, too, you know?"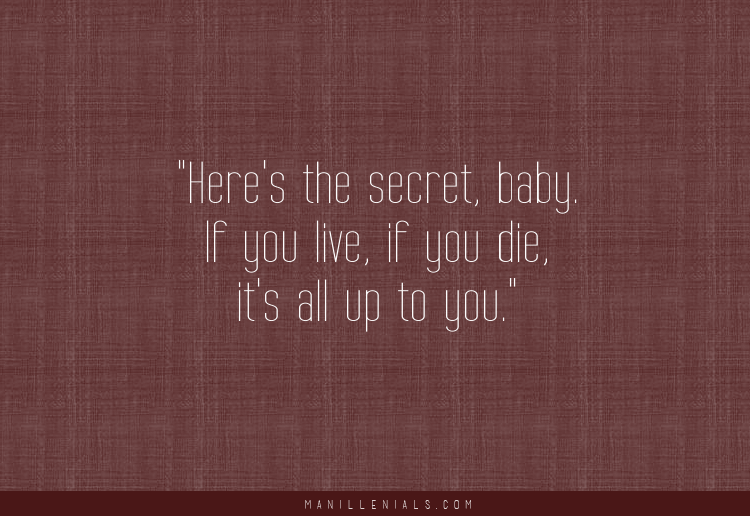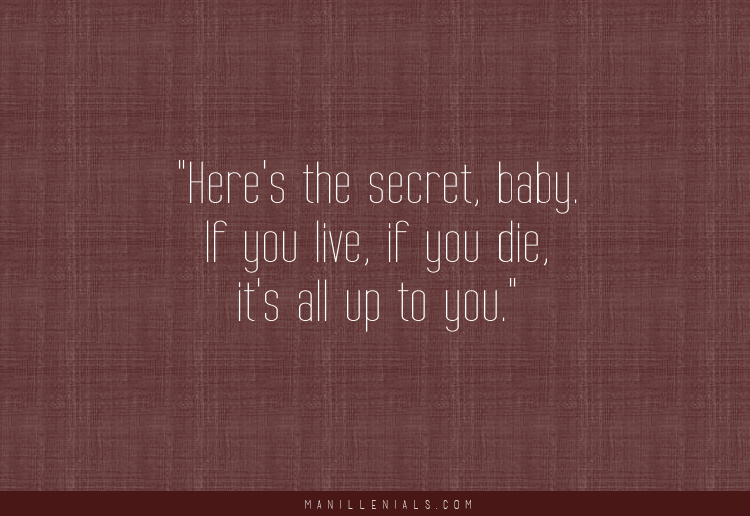 "Here's the secret, baby.
If you live, if you, it's all up to you."
Though it's not the best movie, I'm intrigued on how the story panned out in the book. Even though I haven't read it yet, I do think it has the potential to be a good movie. I may not be a fan of the movie, I'm tempted to pick up the book on my next visit to the bookstore.
What's your favorite quote from the If I Stay movie and book? Share them below!
Jane Galvez is a ditzy daydreamer and wannabe writer from Makati. She enjoys good sci-fi and cheesy YA. You can read more of her musings on Oh My Janey. She's also a self-professed fangirl. She rants over here.