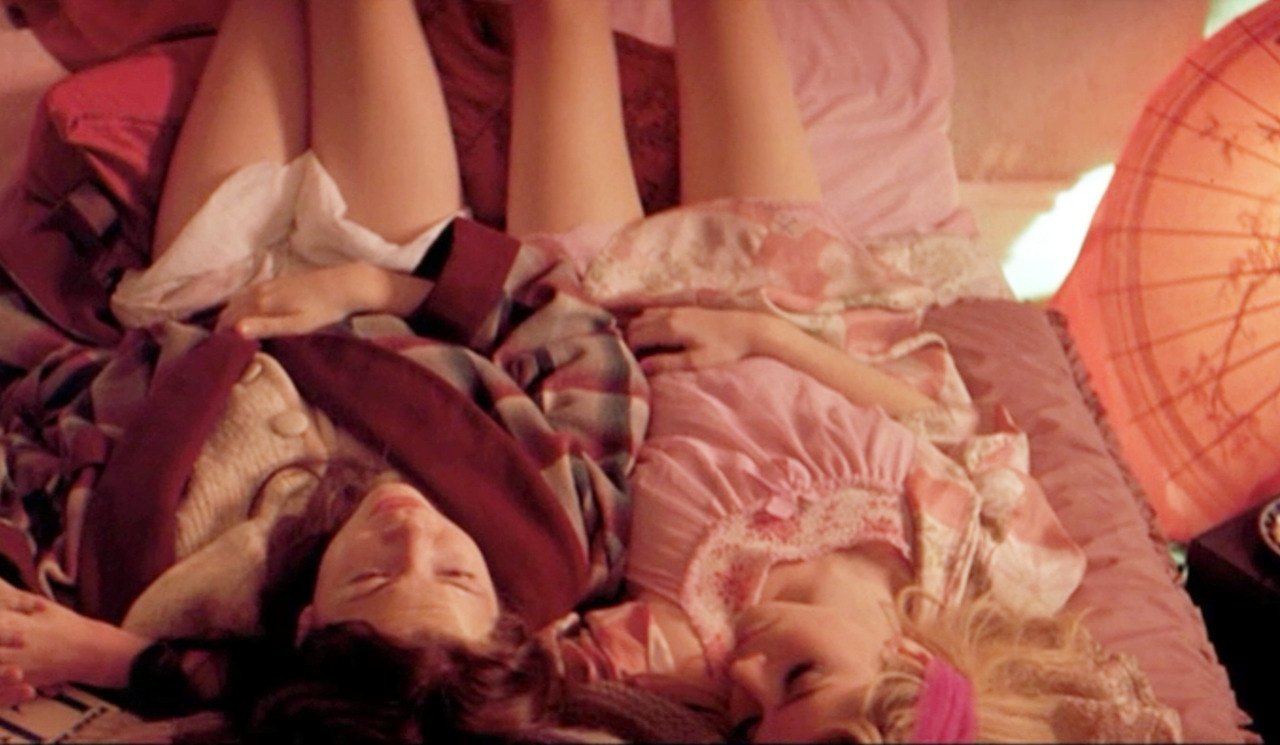 An Open Letter To the Best Friend I Once Had
I didn't greet you on your birthday. But trust me, I remembered.
I didn't know what to say. A simple "happy birthday" seemed too plain, too simple. It won't do what we've been through and what we haven't any justice. I wanted to write you a long message, but I was too nervous to hit send. We haven't talked heart to heart for the longest time and pouring my emotions in a Facebook message didn't seem like the best way to restart. A part of me wished I could simply pick up the phone and dial the number I still know by heart. But a part of me knew better.
We are oceans apart, and I cannot call you and ask how you are. Sending an online message can lead to an awkward exchange of greetings, so I avoided it. It hurts more than not talking at all: the fact that we run out of things to say stings, but it's what we've become.
I act like I no longer care, but breaking up with my best friend seems like something I won't get over with. Not really. I didn't even know it's possible to break up with a friend. No actual break up happened between us. No messy speech. No ugly crying. Nothing. We just stopped talking. After countless forgotten birthdays and unreturned calls, reality just set in. We're not as close as we were before. People telling me that maybe we're probably not best friends in the first place doesn't help either. Relationships fall apart and, I guess, ours is one of those I'll always regret.
Honestly, I once blamed you. You were the first one who stopped returning texts and calls and messages. It was as good as sending all my words to thin air. You're the first one who drifted further and further away. You're the first one to find new friends and forget little me. But growing up put things in perspective, thank goodness.
What happened to us was my fault, too, as much as its yours. I'm the one who gave up. I'm the one who was too proud, afraid that I'll appear too clingy, so I let us go. I'm the one who threw in the towel and thought it's a friendship that's not worth keeping. But it was, it is still. I see that now.
There are days when I'm so happy I think I'd burst, and my first thought is you. I want to tell you the entire story, and I want you to listen. There are days when I'm feeling like crap, and I knew that you're the only one who'll understand. There are days when I badly want to talk to you, because there are things I just can't share with someone else. There are some secrets I can never tell another soul, but I can easily reveal to you. I have friends and they're just as precious. I just can't figure out how I can open my heart you but not to them.
Maybe I should write you a letter. Maybe I should send you a postcard. Maybe someday. Maybe not. But we're no longer that kind of friends. Some days, I wonder if we even became that kind of friends.
I avoid your Facebook page like a plague. You've made new friends, just as I have. And I still have that sense of jealousy and shame. Jealous, because you seem so happy with your friends. Shame, because is jealousy legit in friendships? The messages just stopped coming, and the phones stopped ringing. We grew apart as we grew older. I miss having a best friend, but I miss you more. I'm not closing any doors, but I'm also not sure how to open ones that will lead me to you. I wish we're like other best friends who can pick up where they left off. But we drifted apart, and it's kind of difficult to figure out how it happened and how to pull you back.
Our friendship taught me that people grow out of their relationships, and it's always our choice to find a way to make it work. It's pretty much the same for every relationship. I guess I took our friendship for granted. I thought it's supposed to be easy. But bruised pride hindered me from letting our relationship heal. Maybe this is supposed to be a lesson, so I make sure to take so much out of it.
I have zero idea on how you feel about us right now. But know this: that I'm here, in case you make that step back. I'm here, praying and wishing nothing but the best for you: laughters, dreams that come true, happiness. Happiness, above all. Because I am, and I know you are too. I hope you surround yourself with the truest of friends—because you deserve it the way I do, the way we both do.
(Photo credit: Fireworks Pictures)
Jane Galvez is a ditzy daydreamer and wannabe writer from Makati. She enjoys good sci-fi and cheesy YA. You can read more of her musings on Oh My Janey. She's also a self-professed fangirl. She rants over here.