5 Beauty Tricks Every Lady Should Know
Putting on makeup in between your very busy day is difficult. It requires a good amount of concentration and focus for you to do the perfect strokes on your face. Here are a few beauty tricks you may want to check out to make that job of presenting yourself better a little easier. Promise, it's quick and easy and you can totes do it a few minutes before leaving the house or after you get in the office.
1. First off, eyebrows! People say that you should never trust someone with bad eyebrows. Whether that's true or not, we can all agree that the shape of your eyebrows can totally affect how you look.
2. The face. Highlight your face's best features and bring the attention to all the right places.
3. Cat eyes. Perfecting the cat eye is probably the most challenging and most fulfilling trick you can master. It can get a little tricky, but with practice, you can surely do this every day.
4. Concealing acne scars. Concealers, in my limited beauty knowledge, is one of the best inventions ever especially when your skin's having a bad day. Don't know what's best for your skin type? Liquid/gel concealer is better for normal to dry skin, and stick/crayon concealer for oily skin. 🙂
5. The eyes. Probably the easiest way to open your eyes is by putting shimmer eyeshadow in the corners. This takes about a minute or less of your time.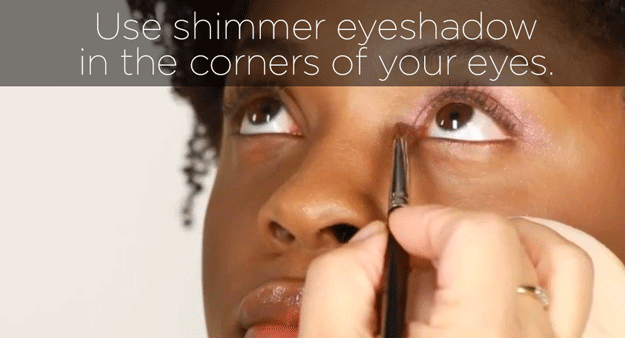 via BuzzFeed
What's your favorite beauty trick? Share it in the comments!
Photo: 20th Century Fox